Let's learn some Cebuano!
Kamusta na ang tanan? It means "How is everyone?"...
Today, I am gonna be your teacher, char. And I'm gonna turn you into chalk if you're not gonna listen to me.
Bitaw oi, gikapoy na ko ug ininEnglish...Mag-Binisaya sa ta karon, oki ra? Actually, ang formal na tawag sa Bisaya nga language is Cebuano.
Cebuano is the most spoken language in the Philippines and the most understood. It is our lingua franca (check the meaning here).
But due to its complexity, we have our national language, the Filipino language which is a combination of most dialects in the Philippines. (Ingon si Grammarly I sounded like a genius).
Anyways, let's start with the basics -sugdan nato sa pinakasimple, simulan natin sa pinakasimple. Ang format ng example natin ay Cebuano- English, Tagalog.
Kamusta- How are you? -Kamusta or Kamusta ka na?
Nahigugma ko nimo- I love you- Mahal kita
Ambot- I don't know- Ewan ko
Halok- Kiss-Halik
Purtahan/Ganghaan-Door- Pinto
Asa ka padulong?- Where are you going? -Saan ka papunta?
Ngano?- Why? -Bakit?
Pila man?/ Pila man kabouk? -How much?/how many?- Magkano?/Ilan?
Aha ka nagpuyo?- Where do you live? -Saan ka nakatira?
Dagan- Run- Takbo
Tagam or Mirisi- Karma's got you- Buti nga sa'yo
Naunsa mana sya- What's wrong with you? -Ano'ng nangyayari sa'yo?
Ganahan ko nimo- I like you -Gusto kita
Amigo-Friend-Kaibigan
Langgam-Bird-Ibon
Lamigas-Ant-Langgam
Let's have a practice: Ganahan ko nimo (I like you) kay (because) amigo taka (you are my friend). Ta- means my ka- means you
Just sharing a joke (no pun intended): Sino ang mas advanced, mga Bisaya or Tagalog?
Sagot: Bisaya
Bakit?
Kasi ang langgam sa mga Tagalog gumagapang pa lang, sa Bisaya lumilipad na (wewewewe)
The baby cried and wanted me to carry her...I am exhausted already...Time check 12:48 A.M...I shall continue this later during our quiet time. See you!
So yeah, hey again, my dear friends. It is now 12:46 PM...Wow, 12 hours since my last writing. Saoirse is beside me watching Cocomelon while I am typing. I guess she has to get used to this kind of set-up once I start working.
Anyways, before we continue with our lesson, let me flex my sponsors:
You guys are amazing! Thank you for the support- more BCH and blessings to you!

Aha na ta?- Where are we? -Asan na tayo?
Manayaw ta- Let's dance- Sayaw tayo
Tukar- Music-Kanta
Nitukar-Starting to/Here goes- Ayan na naman sya
Example: Nitukar (Here goes or starting to) na sad (na sad- again) iya (her or his) sapot (moody or bad mood)
English: She's moody again
Tagalog: Tinotopak na naman sya
Kapoy- Tired-Pagod
Example: Gikapoy nakog (I am tired of) sinulat (writing) aning (this) blog tungod sa (because of the) bata (baby).
English: I am tired of writing this blog because of the baby.
Tagalog: Pagod na ko sa blog na to dahil sa bata.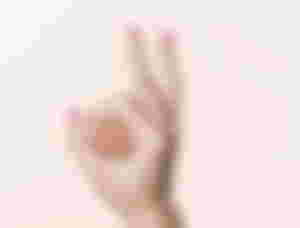 I was supposed to publish this last night but because my baby is teething again, cried multiple times and woke up in the middle of the night for nth times hagardo versoza ang witchy nyo.
Will make it up to you later, guys.
Author's note: The purpose of this article is for entertainment only. I am not a professional linguist. Do research if you wanna study Cebuano further. What I shared was my stock knowledge.
All the images were from Unsplash.com
Balik-balik ha ;)
©HermaniGinger