More than Empowerment
"More than Empowerment" was boldly displayed at the camp nou when the Barcelona female team took on their Real Madrid counterpart in the UEFA women's champions league. It was more than a football match. It was a night that a statement was made- "Women's sports are worth as much as men's sports". For years so many female competitions have been ignored, so many matches played in training grounds, so many matches played in front of an empty stadium, so many matches neglected by the media.
 Female football has always been playing catch up with the men's, not that they aren't trying but they are viewed by many as unexciting and unworthy of attention. We can see that with the pay they receive, the sponsorship deals, the attention the media gives them and the societal view on women in general. At galas and award nights, people look forward to the men's category. So many people know not the country from which the reigning Balon d'Or winner(Alexia Putellas) comes from and only a few knows the club she plays for, but ask them to give an autobiography of that of men (Lionel Messi) watch them break the Guinness book of record. I have no issues with men's football, I love and celebrate the success it has but I believe it's high time female football is paid as much attention as the male's.
Yesterday we witnessed what a female football looks like, it was an exciting match across the two-quarter final matches played across Europe. Records were broken. The previous record of 60,739 spectators at a women's club football match set at the Wanda Metropolitano when the Barcelona team faced Atletico Madrid was broken. The new all-time high for a UWCL was set and a few hours later we got to know we have a new number two on the ranking. The biggest is the record set at the Olympics when the USA played Japan at Wembley in the year 2012 was broken.  A total of 91553 people were in attendance. A new world record!.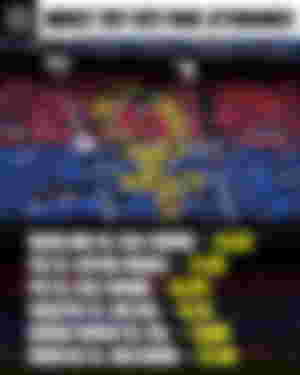 The noise at the camp nou when the attendance was announced was loud. Everyone was excited to be part of something great. Though the number of Barcelona fans outnumbered the Madrid's fans, the record wouldn't have been broken by the away fans too. It's a victory for Spanish football, a victory for UEFA, a victory for Women's football and a victory for every girl around the world.
The Barcelona and Real Madrid ladies gave us a match that will forever live in our memory. So many wonderful goals and tactical ability were on display, was it Real Madrid's long ball forward? Or the relentless Esther Gonzalez troubling the Barca's defence?. One would expect the match to be one-sided. Though the scoreline might say so, the Galacticos showed promises of what to expect from them in the coming seasons. I can go all day talking about the Barcelona team. Despite having some injuries, the team did their thing again-win. This team will go down in history as one of the greatest ever, if not the greatest ever. I'm sure Guardiola knows his formidable Barca team is no longer the best to ever come out from Barcelona. (lol)
The match was one of Rolfö's best performance in Barca's jersey, Pina is so passionate about the club and it is evident with how excited she is anytime she plays, Maria Leon will always have a shirt tucked in but don't let that deceive you, she's fire. Paredes, Hanseen, Aitana were great.  I must mention Melanie, yesterday must have been an emotional one, she has played in empty stadia so many times, she deserves every accolade she's receiving. What more can I say about Alexia? It was nice to see the Camp Nou fans singing chanting her name just like they do to their kings. The queen paid them back with a goal and a bow. All hail the Queen. Overall every single player gave their all yesterday. The defenders were spectacular, keeping the offside trap and surging forward at intervals, the midfield was at its best, the battle was won there and the forwards doing what they know how to do best.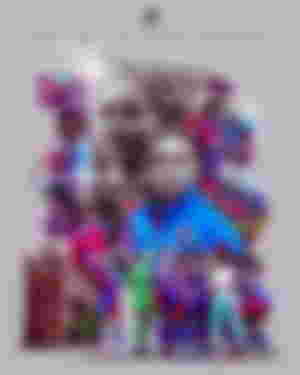 At the other Quarterfinal match, we experienced another great performance. That the Bayern ladies are out of the competition, they gave their all. It was a match worthy of a UCL final. It was another record-breaking match with 27262 spectators watching the match.
I believe women's football is finally receiving the recognition it deserves, but there is room for improvement, especially from the media. We need more exposure and attention. These ladies deserve it. They've worked for it. They are not just football players, they are role models to so many girls across the globe. To every girl that has been told "you are not good enough", to every girl the society has sidelined because of her sex, yesterday's event is a message to you- what seems impossible, what they say you can't do because you're a lady, what you are doing but you're receiving little or no recognition, don't get tired, continue doing your thing. Someday, very soon the whole world will applaud you. You will receive the recognition you deserve. Don't give up. You are a champion.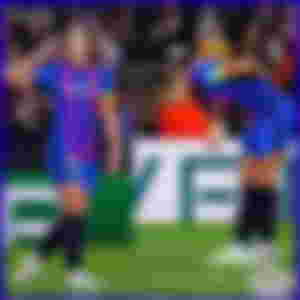 Thanks for Reading! 💙♥💛