It's another Independence Day, another day of reflecting on the events happening in the country. I can remember how we sing the national anthem with passion back in primary and secondary school on days like this. We might not know the reason why the day is celebrated but we knew it was a special day for the country. With our white and green apparel, we all celebrate and listen to our teachers tell us stories of how we left the clutches of the colonial masters.
Few years down the lane, the thought of Independence Day no longer gives one joy but thoughts of who we are, where we ought to be and we are, presently cloud our day. I've heard so many people say our independence came too early. Ignorant- That's what they are. Only if they've had the taste of what slavery is, they won't say such.
I know our roads are bad, same as some other countries. We are like the son of a wealthy man who eats once a day despite his father's wealth. We are mocked by others, called names, we've lost our Giant status in various sectors. Our kid now aspires to leave the country and they try everything possible to leave, never to come back. However, no matter where they go in the world, none can compare to Nigeria. There is no place like home.
We are blessed with fertile land. We have strong-willed citizens that have proven themselves home and abroad. The Igbos are known for their business expertise and hunger to succeed, in sport, they also stand out. The Yorubas are intelligent and hardworking, they stand out everywhere they go. The Hausas are united and can make things happen. We are blessed in all ramifications. Our Ladies are world leaders, our men are Kings. We might presently be dissatisfied with how things are, but we are the "Lions of Africa", we don't give up easily.
Today makes it 61 years of our independence. Rome wasn't built in a day. There must have been some hiccups in the process. But today it is a city to reckon with worldwide. I believe we shall rise again; I believe things will be better, I believe a day will come when every lost son of the land will come back home, I believe a day is coming when we will stand tall like the Giant we are. If I don't believe in this country then I've failed my children yet unborn.
Checking WhatsApp yesterday, I saw so many of my friends asking people not to send independence day messages to them. Most are still agitated with the event of 20-10-2020. I can understand the agitation and anger. I still feel nausea thinking of the event of that day. Our fallen heroes shall forever be in our hearts.
However, let's not let this cloud our celebration. If not for anything, for the labour of our heroes who fought for independence. Let's rise and work. Let's not disappoint those who lost their lives while fighting for independence and those that died last year during the #Endsars protest. Don't let their efforts be in vain.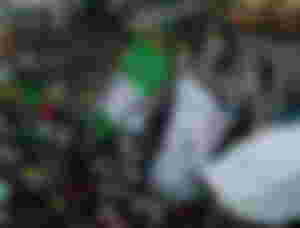 As we celebrate our independence today, let's go back to the drawing board. Let's go back to our roots. Our dependence on petroleum has turned cliche. Let's go back to the ways of our forefathers. The cocoa house was built when there was nothing like crude oil. If we continue to depend on other countries for food, we will forever be at their mercy. We are not lazy. Go to the busy streets of Lagos and watch how people grind each day, or go to Aba and see the hustle of different people. Let's go back to the farm, let's vote when it's time to. This time we are not choosing the better evil but voting for who we want. Hopefully, it won't be another 8 years of torment.
We all have our part to play. The change we desire begins with you and me. We need all hands on deck, both old and young. I believe Nigeria will rise again. I believe Nigeria will be great again. I believe I will be part of the pushers for the change.
Despite the killings and kidnappings going on in the country, despite the corrupt government officials in different sectors, despite the state of our Education sector, our medical centres, our sport sector and other cogent sectors, I can say it proudly anywhere and anytime that "I'm a black King. A proud one from NIGERIA🇳🇬"
GOD BLESS NIGERIA!🇳🇬🇳🇬🇳🇬
HAPPY INDEPENDENCE DAY TO EVERY NIGERIAN HOME AND ABROAD.
Thanks For Reading!🇳🇬💚🇳🇬
Happy National Day to the Chinese on this platform. (I got to know about this from ate jane).