She left my messages unread. She's always with her phone when we are together. Always on another call with another guy. I thought we had something going on. Something magical and great. Or am I only a Dreamer?.
This is too hard to take. I can no longer bear the pain. The sight of everything reminds me of her. The spoon at the restaurant, the lady next door, the sound of a notification, even my sheet reminds me of her… I think she cast a spell on me.
She is my obsession, I walked past her condo every day hoping to see her, I watch her from Afar, hoping to see just a glance of her. Don't blame me, she was my first love, hard to get over her and even if I want to move on, what do I do with the matching Tattoo I have on my wrist?. A constant reminder that my other half is missing. Call me names. I don't mind, my friends are already tired of persuading me to move on but failed.
I was asked to go out, socialize with others and open my heart to love again. Since it was Friday, I followed the boys to the club. The Friday feeling was in the air and for a moment I forgot my worries.
"Can you pass me the opener?" an angelic voice whispered to me.
"I think it's the end time, God must have sent this angel down to earth to blow the trumpet, better I go on my knees and ask for forgiveness".
"Excuse me-" She added, this time loudly.
I handed the Opener to her but was still staring. She smiled and I felt like a 13-year-old kid, no one will believe I will be 24 in a few months. If this was a movie I think this is the perfect time for an interlude.
It was the beginning of the end for me. Pardon me, that wasn't meant to be an Oxymoron, it's just the picture of what it was and what it was to be. Got to know from my friend that she was the New York City Girl. I forgot the previous heartbreak I suffered in the hands of Shadè. I even covered the tattoo with black paint.
With her I wasn't shy, it was a nice feeling, her accent was out of this world. The Sound of her voice alone gives me goosebumps. I promised to cherish and love her. She was my light, my joy, my happiness. She was like the biblical precious ark to me and I protected her like the prophet Eli would. We did everything together, we had almost everything in common. Her Favourite song was from the "Love, laughter and goosebumps" album. Her favourite artist was my favourite too. Believe me-there is no better match than us. I can't wait to recite the wedding vow with her but it seems I was going too far.
It was a shiny sunny Sunday setting- I think the English men call this Alliteration but that's the least of my concern, going to the beach with her on Sundays has become a lifestyle. I was all set, with a basket in hand, fruits and snacks in it, ready to have a wonderful time with my lover. My friends called and asked if I'm down for a hangout, but I turned down their request (no pun intended) I felt like a champion waiting for his trophy. My baby said she was on the way.
I waited for hours but she didn't appear- I slept off while waiting and was woken by the sound of the doorbell ringing. With joy, I leap to the door but saw a letter in the corridor. I ran out looking for who delivered the letter, but I saw no one. I opened the letter and met what turned me into what I am today- a loner.
"Why always me?" I asked myself, maybe not as loud as Balotelli but with the same seriousness.
"Why will she Go Away?" I asked no one in particular.
I don't think I can get over this one. God only knows if I will ever see her again if I will ever love someone like this again. I switched to Airplane mode (Check this article) and just want to be alone always. Every day I go over the last word in her letter and wonder how if i will ever forget those words, which was - "Remember me"
Thanks for reading! 😔💚🎶
This is one of the drafts I had planned for my 5 days absence from this site. But for some reason, I chose not to post it. It was originally inspired by one of ate Jane's article where she form an article from an album. But after reading @Ellehcim article yesterday, I decided to submit it in regard to the #PromptFactory challenge by @meitanteikudo A story using the songs of an Artist. My choice was the sophomore album by Fireboy DML titled " APOLLO"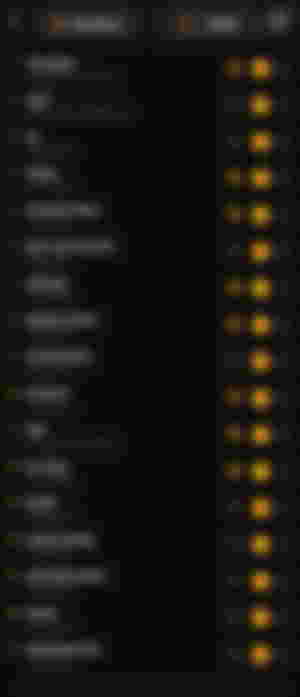 Till next time guys! Byeee…