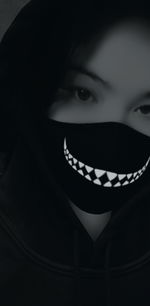 Let's talk about something today. We only have 1 month left before 2022, this year become a survival year, huh?
A lot of problems appeared crimes, laws, elections, and common problems that everyone's had. But, what are the most Unpredictable things that happen? Maybe, soon we will find out what that thing is or we already know that because it happened to us already.
So let me share with you what's on my mind, and why did I call it weird.
---
I know it's funny, but sometimes I was wondering if we can eat the clouds or not, or it taste delicious or what. I can't get rid of it in my mind what the cloud taste like 😭, sometimes I'm just wishing that someone will going to sell them but in a low price.
Okay, okay..I know it's impossible okay? I love food and this things was wandering inside my head for almost many years. Sometimes I'm imagining that there is a car made by a chocolate and we can eat it. But how can we supposed to eat a car made by a metal? Hehehe. Nothing, it was just a mindset where Am I supposed not to think about it.
Am I always thinking about food? Yes, always I think. So, I was wondering why there is no tree that made in candy. Yes yes, it's impossible, I know 🤣.
To be honest, sometimes I'm hoping for something like this. It's lazy to write in a notebook sometimes and I just want to think and think and think and hoping that what am I thinking will suddenly appear in a book.
This oneeee, I'm asking myself sometimes like "Why the sky have a color blue, orange and pink sometimes but it doesn't have a rainbow color? Don't you think it will be great if they have that color? Yes, I know it would be nice but at the same time it was impossible.

---
I know it's weird but..
Like zombies.
I love zombie movies, the first time I watch them it was a movie from Resident Evil, since then I'm became fan of a zombie movie. I know it is super impossible to happen but sometimes I'm dreaming about it like there is a zombie everywhere and I'm hiding from it.
An item who can read our minds.
I don't know if this thing is existing or not, but having this is good right? Like we can read someone's mind using that gadget, like a glass. A glass who has its own earphone and when we plug it in we can hear everything around us. Here we go again in this crazy imagination 🤣.
---
Hey, I wanna share something.
I've been too worried this past few days. What if I destroy someone's plan? What if because of me I destroy someone's goal?  Uhm, here it is why..
Actually, it's not that I'm avoiding those people who wants to help me or who wants to do anything for me. It's just I'm too worried that maybe I'm the reason why they can't proceed to their goal because they still need to help me, uhm it's not against to them that they were helping me but my question is...why? Why me? Am I being too negative? I guess yes. I feel like I'm too negative to the point where I want to disapprove and to disagree about anything.
It's not against my will that my cousin book a flight for me to go to the Baguio, since she said my mental health is more important than anything. And my partner have plan to go abroad next year but the problem is I'm going to the place if where she was and she just can't leave me there since I'm not familiar in her place.

I already told her about that, about what I'm worrying to. And she said, maybe her plan going abroad next year is not for her so she plan to stay here any longer. But for me, it's not the reason. She told me that she wanted to help me because she's worried also about my mental health.
But that's not my point, my point is I'm out of their responsibilities but why? Why they want to help me despite of everything? Why they want to catch the responsibilities that's not for them at the first place? I know they're out of it. I'm not their responsibilities but still, they want to catch it. I'm not their priority also but they are prioritizing me. I didn't do anything for them, but they said I've done too much and I do everything that I can until now..and my cousin said, it's time for her to Payback.
What worrying me is, I don't want them to set aside their goal just because of me. It's already against my will that they set aside their goal and chose to help me first. It's against my will that they set aside it because the reason they had is about my mental health . I know it's a valid reason why..but for me no... it's isn't.
Maybe I'm just thinking too much, yes maybe.
Well, thank you for dropping by. I appreciate you all.
---
I know it's not against their will..but I'm just worried because they set aside their goal and choose to help me first instead of choosing their own happiness. So it's really against my will and I want an answer.
Thankyou so much ate @Bloghound for keeping your support, thank you so much ❣️ I appreciate everything from all of you guys and also thankyou @ExpertWritter for the huge upvote. May the God bless everyone.
11-9-21
By: GyraG.