My Dog Bite Me!!
March 29, 2023
It should be a regular day for me, skipping breakfast, rushing and cramming and when I am about to get out from the door of our house, "boom!" a dog bite!
I lost my composure already and got stressed while getting out of the house. As soon as I went out, I checked the wound and I saw I had a scratch, but it has redness too.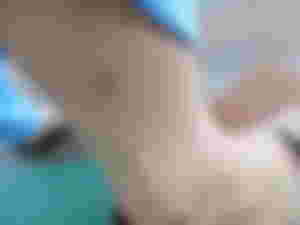 I informed my sister through messenger that our dog bite me and show her my wounds. She advised me to get a tabbies vaccine because the dog that bitten me is ill. Oh my!!!
As I was going to work I kept on thinking if I will go to Tokyo Health link or Ritm. As soon as I went to the office I ask an officemente who had got a bite recently and he suggested RItm so that I don't need to pay. I am not sure of that though. What I am thinking is the journey going there because it is too far. My sister suggested a medical clinic in Bangkal Makati Evangelista that has rabies vaccine and now I am here.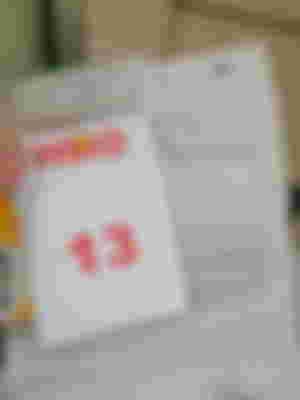 It is called RG Medical Clinic. I am glad that they are accredited to my HMO and now I am waiting for approval of rabies vaccine. For the record, my HMO is Etiqa and they are slow when it comes to approval. I am here for an hour and still waiting to get my vaccine. I hope I able to finish before 12 in the afternoon because I am avoiding the heat from the sun. I am a regular Heatstroke victim so I am kind of scared to be under the sun during that time.
Moreover, my wounds is not that serious though I have to admit it has an intense pain after I was bitten. I wash it with soap and water when I went to the office and I put alcohol. I need to find out if the wounds has a hole. If I feel an stingy feeling then it has. I have a slight stingy feeling so I decided to have the vaccine immediately. I am glad that my manager is understanding and approve me to went out of the office and get my vaccine ASAP.
Now I am here and waiting for that approval. I haven't had eaten anything. I only had a half a cup of cold coffee when I went out of the house. That is the consequence of not being prepared for the day. I have to suffer from this for the meantime but I will get through this. It is best to go safer and protected. I don't want to die in rabies. I will get married to either Jungkook or Suga in the future, so I need to live and be healthy.
Goodluck to me!!
All images are mine
All Original Content by @Grecy095