Last Saturday, there is a trending topic at Twitter. The names of Harry Styles, V of Bts, and Jungkook of BTS is thenmost tweeted person. I was curious to know so I stayed at Twitter to know more of the information.
I found out that BTS members, V, Jimin, Jhope and Jungkook watched Harry Styles' concert in LA. BTS are in LA for the upcoming guesting at AMA or American Music Award and their first ever face to face concert (pro-pandemic) on Nov 28 to Dec 2.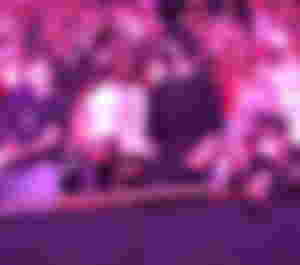 Armies and concert goers able to spot them in their location. In the picture, from left to right is V, the one sitted is Jungkook, the one standing all in black is Jimin and the last one sitted is Jhope. This comes from random post of fans at Twitter.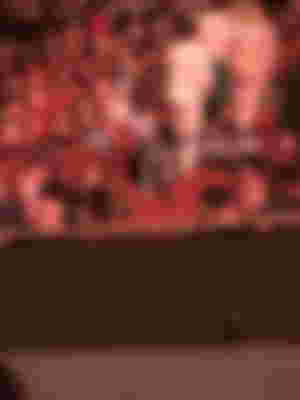 Even if they are wearing mask, concert goers able to spot them and they are very lucky to see them. One concert goers shared that she saw them and she is sitted below them. She have her Army Bomb or what they call Light stick with her and she wants to use it on Harry Style concert. Bts saw her and were happy to know there is an army watching the concert.
Half of the people are so disturbed because of BTS' presence in the concert that even Harry Styles, while seeing, noticed that half of the people are looking in the side where BTS mbers are sitted. They are Sitted beside Lizzo and Sza.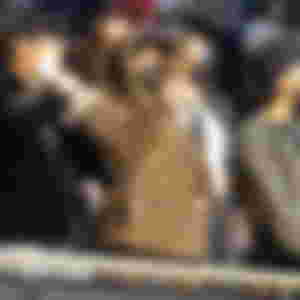 Still some random photos shared from fans to fans on Twitter that I don't know who is the original owner. Credit to the original owner of this picture.
Everyone there were so excited that it seems they are hitting two birds in one stone because they able yo go to Harry Styles' concert and they able to see 4 out of 7 members of BTS, effortlessly.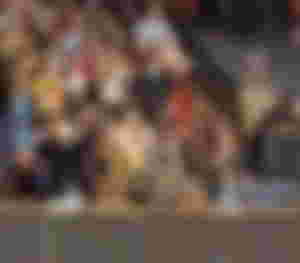 If I was there, my interest about the concert will be 50% because I am seeing my favorite people in the same location. How does it feel when you know you are breathing the same air.
As I browse Twitter and TikTok for that specific updates, I cannot help but feel happy for the people that happened to see them, especially Jungkook and Jimin because they arey favorites. Jungkook is my Bias, and my Bias wrecker is Jimin. If I am happy, I am sad for myself at the same time. I am sad and longing, when will it happen to me. I felt losing an oxygen while I keep browsing so I stop for an hour and tried to come back if I will feel okay, but still I felt sad and I even cried for the lucky fans.
It's a mixture of happiness, longiness, missing th and being sad for myself. They don't have plans to go to Asia for 2022, or maybe or could be a change of plans but Philippines would not be included based on 2020 concert schedule. I wish they consider Philippines to be part of the concert visits and surely I will watch them. I want to see them in person again. Yes, again, because I happened to see them last 2016 without knowing they are BTS. I was not a fan back then.
I went to Moa to buy One Direction shirts. That is my objective but me and my sister ended up buying an electric fan. While we go down the escalator, I saw a gathering of people on the ground floor and it seems there is a press conference. When we went down, young boys who smell good walked in front of me. I already know they are Koreans but I don't know them. I even missed the MC saying their name. I only remember the word "angtan" that now I realize, it was Bangtan not Angtan and Bangtan stands for Bangtan Sonyeondan that we call BTS now.
I just stand there to scan their faces. They are good looking, chinito, fresh looking and very shy Kpop Idol to me that time.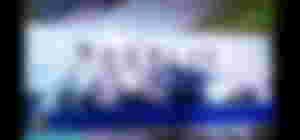 This Is the exact picture of them when I saw them and I am on the left side watching them. I know the first one that walks in front of me is Jungkook because I remember his black shirt and the polo shirt he is wearing. He looks innocent that time but I don't know him, I am not aware that he is Jungkook. I didn't finished the press conference because I was less interested on them. I was very near them but I don't care. If only I know I will be crazy about them in the future, for sure I even watched their concert.
You know when I found this out? Me and my sister where watching BTS on her birthday. We watched some random videos of them and she said to me that we already saw them last 2016, when we bought a stand fan at MOA. At first I don't remember what she was saying, but then as soon as she added more information, it was refreshed in my mind that it is, I really did!! I really saw them in person. It was refreshed in my mind and I remember the way Jungkook look like. I searched them at YouTube to remember more and when I saw this picture, I really cried.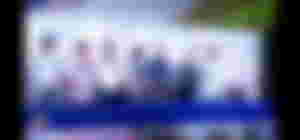 Yes it's true, I saw them already in 2016 and thanks for my sister for sharing it that made me lose my mind. I couldn't believe it!! I cried for the lost chance. If only I knew I would have stayed for long, I would have waved to everyone, call their name one by one or even touch them, because at present, it is so difficult to get near them, a selfie is not possible now.
But anyway, I am grateful for the chance to remember that once in my life I already saw them and I wish it happens again. I will be prepare for now for the future might bring me to see them. I will make it happen.
Image from random accounts of fan on Twitter and from Korean Krungy at YouTube..
I always remember to be grateful for these people who have been very supportive of my writings. My amazing sponsors!!
Have a great weekdays ahead!!