"When making friends become impossible"
Sponsors of GarrethGrey07
I wanna make friends with them, but the question is, how am I going to do that if they have already broke my trust before I started to make friends with them? Thus I am also an introverted person, breaking up my trust has no undo button, and so once it was broken it was already broken.

Besides I love of being alone and I hate noisy people. I can socialize but it was depend on my mood. I am having a hard time to make friends but if I like the person, I can make a good friendship until eternity.

Anyway can we possibly makes Friends with the people who've been talking about us behind our backs? Can we still trust them after backstabbing us?
Okay! so maybe you have been wondering what am I talking about 😅.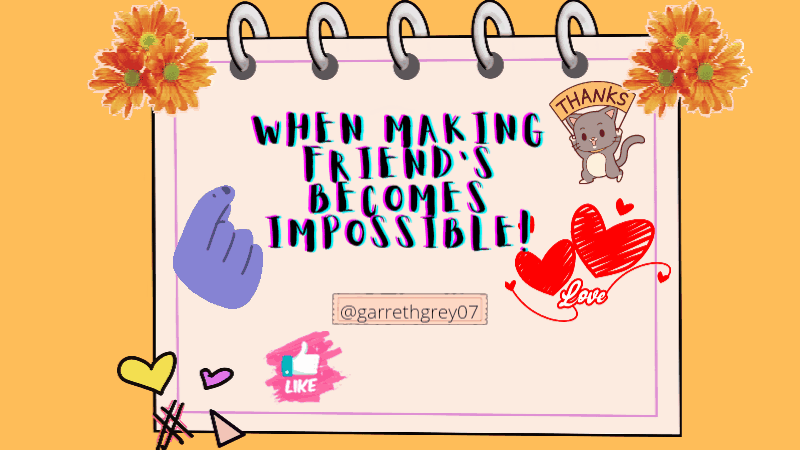 _____________________
So basically, as you all know we are already living in our own house since March, this year, and this village is a new place to us. A new neighborhood and a new neighbors as well. We've been part of this village as a home owner for almost five months. Well actually we get this house last 2019, but since we're still both working abroad we get a tenant and just this year we decided to occupy this house.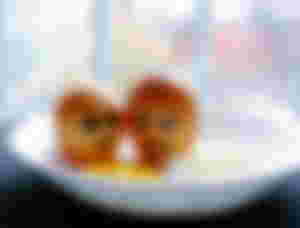 However since day one we still don't have any friends here. We still didn't make any friends yet😆. My partner is an ambiverts and to be honest both of us had a trust issues with new people. So making friends and trusting a new people and even trusting the new place, commonly took time to us. I think it was common to people who has trust issues.
Normally and a very common thing to do if we are in a new place is to observed, specially to the people around us.
So since day one we watched, we observed, we listen, and definitely we learn from their actions so we can define if we can trust the person or not. Since we are new in this place our actions are very limited. Oftentimes we stayed inside our home, but we use our ears to judge their behaviour.
We weren't judgemental, we are just cautious 😆.
We don't play loud music, as we don't wanna be disturbing neighbor. We keep our yard clean so our neighbors has nothing to say. We respect the village rules and also our neighbors, so they would also respect us. That's our expectation.
However, the mere fact that our society is already toxic, nowadays to become a good neighbor is quite impossible and already challenging. No matter how much you tried to follow everything and show them all the good sides about you, they still have something to complain. We really can't please people, indeed!
It's actually unbelievable and it's quite funny. How could people find a reason to talk about us behind our backs since your doing fine. So sometimes their complaints are actually nonsense.
Just the other night while my partner was on his way home, he saw our neighbors outside having a night talk again. Actually they always have a night talk almost every night 😅. Sometimes as early in the morning they are already in their favourite spot to have some chitchats.

So when my partner come inside our home he informed me that our neighbors (woman's) are having a get together again nearby. He saw them having a great conversation and when he was about to pass to them, he hears someone says," look at him". He immediately felt that he was the one that the woman was referring as he hears the other woman says ,(" nung isang gabi anak nyan iyak ng iyak ayaw manlang nilang patahanin" )(just the other night their child keeps on crying and they don't even bother to calm it down and it was already disturbing), and so he looks at them but they immediately pretend that they don't see him so he just chooses to ignore what he hears.

My partner was sure that it was us whom they were talking to, because here in our area it was only us who has a toddler at home.
Actually our son has a clogged nose and he even have a cough even until now. So since his clogged nose makes him having a difficulty in breathing he was so irritated and so he even cried. Of course we tried to calm him down, but since his cry is even louder than our voice so they didn't hear us.
Of course when you're comforting your child you shouldn't shout🤣, right? You shouldn't shout just to let the neighbors hear you trying to comfort your irritated child, and that's a common sense🙄.

For God sake, they should also understand that sometimes toddlers has tantrums, they are parents and I guess they knew about that🙄. But to my dismay instead of understanding they make it as an issue 🙈🤦. Our son don't cry always, honestly and so how we become disturbing? Is that how sensitive they are?

Lord forgive me for this rant, specially them🙈😅.
My partner and I are annoyed with them, and now we don't know if we can still make Friends with them. Because honestly if they have any complaints against us, why not talk to us? Why they didn't come and confront us, right?
We really hate to think that people around us are talking about us behind our backs, it's backstabbing and betrayal. We hate traitors, and so know we realize that making friends is now a conflict🙈. We are not sure if we can still trust them.
How about you? Can you still trust people who backstabs you?
What am I trying to say is people's mentality nowadays becomes seriously toxic. Consideration and understanding dissolves because of their perfectionism and whatever they are fighting for, I don't know. No matter how much you tried to be your best, it wouldn't and never be enough specially if they don't like you. They have and always have something to say against you, that even your silence they have something to complain.
That is why sometimes I wish I can go to Mars and lives with the aliens for good, rather than living with humans toxicity, within this mother father earth. Lol. Just kidding. Love yeah. 😂😂😂
Thank you for reading and I'm sorry for this rant's 🙈❤️.
Leading image was edited using Canva app