"Tsamba and his heroic act"
Sponsors of GarrethGrey07
... this is the second part of my story about my first dog whom I called Tsamba. If you wanted to read the first part you can just tap Tsamba[Luck] here.
_____________________
Before I ended the first part of my story about Tsamba, I stated that the next morning I received a text message from my boss.
She texted me, as she was asking me about the whereabouts of Tsamba as she can't find Tsamba in her house. I immediately get up from my bed. I called my boss and I told her that I didn't bring Tsamba home and so I'll be going to look for him. I was worried that maybe Tsamba skipped from her house and some stray dogs attacks him. My heart is pounding, I'm literally worried about him. What if he got hurts? Or what if when he crossed the street he got hit by the vehicles? My God, overthinking is killing me that time. I felt regrets that I left him.
When I go outside from our house, my mom saw in a hurry. She immediately asked where am I up to? And why I'm in a hurry? I told her that Tsamba is missing and so I'll be going outside to look for him as maybe he was in trouble.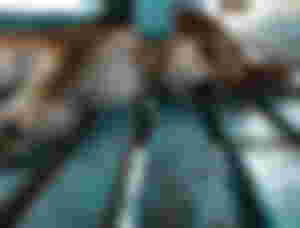 I was about to run when my mom told me that Tsamba is not missing. He was in our kitchen and sleeping.
According to my mom, Tsamba already there when she woke up that morning. I really felt so relief. I give a sigh and I inhale so deep as I was really happy that he was safe.
So silly dog! I told him to stay and how he go out? I murmured while walking to our kitchen.
When I go inside our kitchen, he was really there. He was sleeping peacefully like he had a whole night party last night and he was very sleepy. I rub his fur in his head, and I was really happy to see him. I know he really don't wanna be separated from me and I really feel guilty that I made him feel being abandoned.
I texted my boss and I formed her that Tsamba was in our house. I also asked her if she can just let Tsamba be with me because for sure if I return Tsamba to her, he would just continue to skip and go back home as he knows where I am and it maybe put him in danger. Luckily she understand and she finally let Tsamba stayed in our house.
However we still get separated. I actually left in my work because I applied for work in abroad. I had no choice but to leave him under my family's care as I cannot bring him with me. My family loves Tsamba too, specially my father and I know he wouldn't feel lonely if I left as my family would take care of him.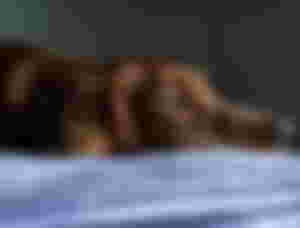 When I left in our house my mom says that she always saw Tsamba waiting for me. She sometimes saw him watching outside our door and everytime someone came he always felt excited as it was thinking that was me. I really felt so sad but I have to work for our future. I need to help my family.
Furthermore as the days goes by, Tsamba finally moved on from separation anxiety. He becomes playful again and started doing hunting in our backyards.
_____________________
Fast forward...
November 08,2013
The Typhoon Haiyan hits our province. It was just four months after I flew to Kuwait from Philippines for work.
According to the news, the Typhoon Haiyan destroyed over billions of properties in our place, and recorded a thousands of found dead bodies and thousands are still missing.
All the survivors struggles to survive during that time. No water, no food,no shelter and there's even no fresh air to breathe as the air was being polluted by the smell of the dead bodies.
And you know what makes me more proud of Tsamba?
Lol. I am being emotional and teary eyed again😂. Why does talking about him makes me broken hearted this way?😆 Well it was maybe because I didn't saw him again 😭.
My family say's, they are all feel hopeless that time. They survived from the typhoon but they will die from hunger and thirst. The help are very slow and took time to came and so there are really day's that they don't have food to eat. They are just waiting for a miracle.
Since my father was injured, he cannot help my brother's to look for food. But founding a food during that time are also impossible. The water from the sea reached our place. It was like a mini Tsunami. It took everything that it reaches and so even my families reserved foods went gone.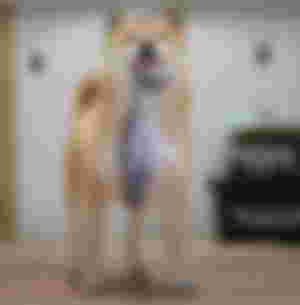 One day while my parents are waiting for my brother's to come home from looking of food, they saw Tsamba and both of my parents are surprised when they saw that he has fish on his mouth. At first they thought that the fish is for his self. They feel sorry to Tsamba, they know that it was also hungry and it also looks for his own food to survive. But when it arrives home, instead of eating the fish he rather give it to my mom. My mom was very speechless, and she couldn't believe that Tsamba is giving her the fish.
According to my mom, when he picked up the fish it don't have any signs of bite's. It looks like the fish was intended for them, as they didn't even saw any mark of Tsamba's teeth on its body.
Tsamba didn't stop helping my family on looking for food to survive. According to my brother sometimes he go home with a pack of frozen foods on his mouth(e.g hotdogs, sausages). They don't know where did he get those foods but they are just being thankful. He was very considerate dog, indeed.
However after one year, an unfortunate morning came and Tsamba suddenly disappeared. My family keeps on looking for him but only to find out, Tsamba is already dead. My family was very devastated Because of his death.
My father say's, Tsamba was being poisoned as they saw a bubble on his mouth. My father was really mad and he was really broken hearted. Tsamba also becomes his companion. I even saw my father got a teary eyed while telling me the story of Tsamba and his heroic act while I am away.
I also got broken hearted. I didn't saw my bestfriend again. When I go back home he was already gone. If only he didn't get poisoned we can still see each other, but he died from the humans cruelty 😭💔. He was just three years old, too young for him to leave the world.
My father say's they have the idea who poisoned him, but they just didn't say anything as they don't have any proof. They burries him in our yard but his memories remains in our hearts.
Sometimes animals are better than humans. I would say that they even know how to give importance to the relationship that they have with their owners. They know how to show's gratitude and they're loyalties has no measurements. Their love are even more purer than humans as they would sacrifice even their own lives just to save their owners.
..thank you for reading.
Lead image was edited using Canva app.