"The progress"
Sponsors of GarrethGrey07
Hello everyone it's me again, how's everyone doing? I wish you're all doing well, and so far I am good. Last night I slept late again. I think I sleep at around 11 PM as I keep on trying to write an article, but unfortunately my mind is being distracted with lot's of thoughts and so I failes to finish my article.
This morning when I wake up, I read my work, and unfortunately I don't like everything I read from that article. Sounds complicated to understand, and the information looks like a mess, so I ended up deleting the whole article and now I am starting over again 😅.
So yesterday I had a very productive day. I started my day by reading articles here and ended my day trying to write an article here, but it was failed😴.
Moreover part of my day is being a mother and a playmate to my son. Honestly having a toddler is very tiring but I am thankful to have him because he was actually the reason why I can rest my eyes from my screen. You know? His my saviour. If I don't have him I don't know what's gonna happen to me since being at home is so boring.
Anyways, I also answered some surveys from Attapoll and Premise and so far I am enjoying watching my balance grow😂. You know, that small amount of money motivates me to continue answering their survey, though sometimes I honestly felt lazy because reaching their minimum pay out took a lot of day's to reached 😂.
Imagine it would took you month's or more for just a small amount😅. But as we all know, success don't come in just one night, so yeah I'm being patience and consistent here☺️.
So far I am almost there. I mean, a few more survey in Attapoll then I can finally reached their minimum for pay out. Actually, yesterday I received four surveys with a good amount of rewards but unfortunately it always screen out so all the survey is failed.

This is another downside of Attapoll, aside from being disqualified 😂.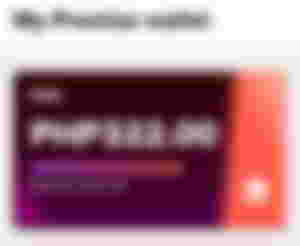 Premise never disappoint me. No glitches and disqualifications.
So far after four months 😂,( yes I accumulate this amount in four months so I literally invested lots of patience here before I get this amount. Lol )I have finally accumulated enough balance for pay out. But I still don't wanna cash out because I wanna buy myself a present on my birthday. Chaaarrr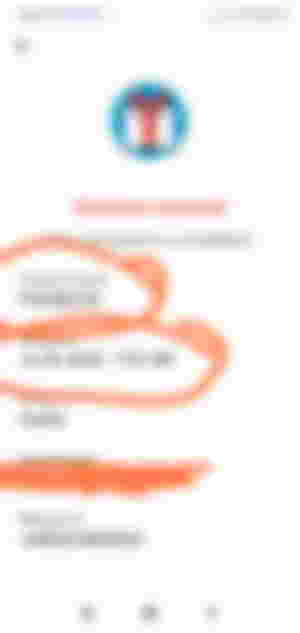 F.Y.I. this is my last pay out in Premise, and starting from that day I began to zero balance again. That money is the one I used to buy my son's toy and I am happy that up until now the toy is still perfectly okay 😂. He still haven't broke it.
So if you wanna try Premise, makes sure your patience is long. Long enough than you can imagine 😂😂😂.
Meanwhile my progress in gaining a followers in Facebook is quite slow. This is giving me a headache, because as what I have said some people in Facebook is honestly dishonest.

Yesterday I only gain 47 new followers, and that's because some don't follow back. Some also unfollow me. Urrrrgggghhh they are so mean and it's makes me exhausted 😪. So I don't have any choice but to unfollow them too. If they don't like me, then it's fine the feeling is mutual. No hatred 😂.
_____________________
Anyways I don't wanna bore you anymore so this is all for now. Thank you for reading.
All photos are mine or else stated otherwise.
Lead image from Unsplash.com by Isaac Smith