"Series-day"
Sponsors of GarrethGrey07
Hello there lovelies it's me again, how's your day so far? The weekend is about to end and tomorrow everyone will be busy again. Haixt, I honestly miss being an employee, however I also felt guilty that at once I also complain that I am tired of being a worker 😂. Do you get what I mean? Like, before when I was still have a work I don't like my work, I even feel lazy and unhappy about my work. Now that I don't have a work, I wanna work, I want work. Lol. Life is very confusing, I mean adulthood is very confusing 😁.
Anyway today I didn't use much of my time in my screen, after I read few articles this morning I wash some of our laundry. Actually yesterday I already wash our clothes, but since I had to wash my partners uniform I also includes the clothes that we use yesterday. However our laundry basket hasn't empty right now. It was really true that our laundry would never leave us, specially if we have children at home 😅.
Furthermore after I wash our clothes I started watching the series that my partner had recommended to me last night. I really like this series and it's very interesting because it was about viruses and experimentation . Anyway this series was called " Resident Evil".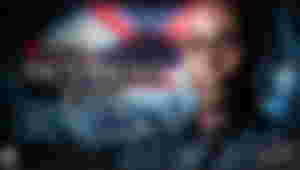 I wasn't sure if this series is new. . My partner says this isn't new, just a new version, I mean an updated version. But this is a great series for me. I really like the character of Jade here, she was really brave, independent and she really do everything just to find the answer, I mean the cure just to stop the virus and save people to get infected. But she's kind of disrespectful to her father 😅. Meanwhile, I was a little bit annoyed with the attitude of her sister, Belle. She sometimes felt jealous whenever her sister ( Jade) talk to other people. She was a little unpredictable and mysterious specially when she gets infected with the virus. She suddenly changed from being simple into something evil.
Oh anyway I don't wanna spoil this series and so I'm not gonna talk about the scene too much. I also haven't finish watching the series and currently I am watching episode 07, so I cannot tell if until the end it's still interesting. I wanna figure it out so I keep watching.
However in case you also wanna watch this series for free, you can watch it in Bilibili app.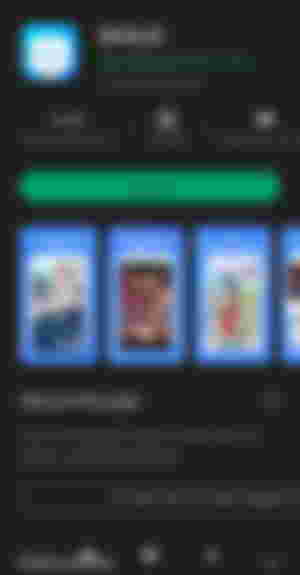 With this app you can watch different series, movies, anime and even K-drama's are available here, and so you can watch your favourite genre here, any time of the day.
_____________________
So I guess this is all for today. I don't have any more to say and I don't wanna waste your time for nothing. I just share with you this series as I find it so interesting, this is not a recommendation anyway 😂.
...thank you for reading ❤️