'Reminiscing the past and the Muddy street at the farm"
Sponsors of GarrethGrey07
Last night in our way home, my partner and I had a really great conversation that somehow make me smile today as I suddenly remember it. Our conversation was about our old and simple life back then, when we we're still both a kid and innocent in real life to be exact😁. The conversation started because we took our way home in the farm as a short cut, instead taking the main road where the trip may take a little bit longer.
____________________
So basically yesterday after my partners shift in his work finish, he followed us to the apartment. Even if he don't want to, as it's raining he don't have a choice as the house key is with in me 😅.
However we left at the apartment at around seven in the evening yesterday, as we were waiting for the rain to stop, but unfortunately the rain continues. Since I don't have helmet we choose to take the way to our home at the farm area, so we can avoid the check point if ever 😅.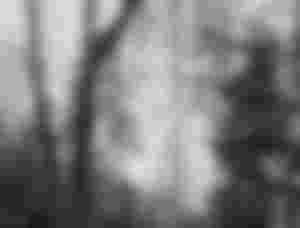 In our way it's still raining, but it's not as heavy anymore and so my partner drove his motorcycle so slow to avoid accident, as the street is slippery because it's wet. We have our son with us too and so he needs to be very careful.
When we arrive at the farm area, we immediately notice the silence that was covering the whole place. There's no house's there, no one is living in the farm, and so all we can hear was the sounds of the cricket's and the water that flows from the small river.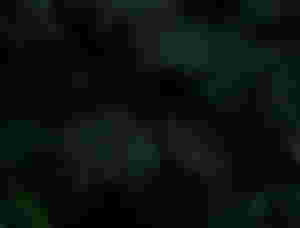 Both of us felt the calmness of the area, and the wind that is blowing was cold too. Thought the street was a bit scary as the place was covered of darkness, we choose to remain positive and we started reminiscing the past. Actually it's me who started the reminiscing and created a conversation😅.
The sounds of the cricket's bring me back to my childhood. I suddenly miss those days where my family are still complete. Our house that was made of woods was built in the middle of the forest, and so every night, all we heard was the sounds of cricket's and other small insects living in the forest.
I started telling him our simple life in the province and then he also started sharing his story.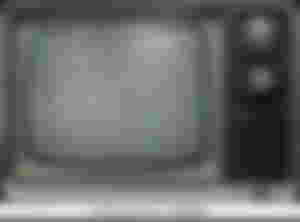 Way back then, when your family owns even a small and black and white TV, your family is already considered as rich 😂. And thus my partner also believe in that too and so we both laugh. And if the TV was too blurry we will just slowly hit the side of the TV so it becomes clear and we will just adjust the Antenna for a bitter signal 😂.
Actually we don't have a Television at home. My parents can't afford to buy one as we were just poor😁. But after my aunt bought a new TV to replace their old one, my aunt give their old TV to us and so we finally had our own. She says she gave it to us, so we don't need to go to our cousin's house just to watch a television program specially at night as it isn't safe for us.
Actually the TV is already a bit broken🤣. Sometimes there's no signal and no matter how much we tried to adjust the Antenna, the TV screen was still all white🤣. The face's of the actresses and actors aren't visible , but there's a sound😅. But who are to complain, it was given to us for free, so we are still grateful for having a TV😂.
So our reminiscences ended up there, as when we reach the muddy part of the farm, he warned me to pay attention. The street was still dark and there's a possibility that we struggled crossing that street as it is very muddy.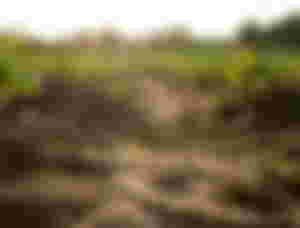 A moment later an unexpected incident happen 😑. Because the mud is too thick the motorcycles wheels slipped and it slowly fell into the Muddy street. Luckily I was so attentive and I didn't fell together with the motorcycle. My partner tried to balance the motorcycle so it won't fell, but he fails as the mud is too slippery. He even fell too, so I immediately hold my son so tightly and I was also lucky that I didn't lose my balance or else we were going to fell as well.
The whole place of the farm was too dark and the only light that we had was the light from our motorcycle. I slowly walked out from the motorcycle. I managed to go to the other side of the street so my partner can lift up the motorcycle and took it away from the mud.
I started walking. I prefer to walk as our motorcycle is struggling to pass the street. I carry my son while holding our umbrella as it's still drizzling. It's a bit hard to take any step as the mud is really thick and sticky. My feet is already full of mud😅. The place is very silent, and the help is not visible as the place was empty. Nobody is passing the street too and so I just continue walking.
I think I have already take 20 step's from our motorcycle, when we suddenly saw a Van coming to our direction. That was unexpected and so I felt strange. I felt scared and at the same time worried. Mostly the only vehicle that pass in that place was only motorcycle so I felt scared. I continue walking.
When the van reached us, I suddenly saw that someone open it's window and so I felt scared and nervous, lol. If you gonna ask me why I felt scared? Then, it was because my thoughts immediately formed a negative thoughts. I got scared that they will kill us and they will sell our body organs, lol🤣😂. My heart is beating so fast while trying to take a next step.
The woman from the Van spokes to me. She invited me to hop in but because I had trust issues I refuse to her offer😅. I really can't trust people easily specially that I have my son with me. The woman insisted, she said they will also be heading to the main road and so I can hop in with their van.
I still refuse to her offer. In my thoughts I can't put my sons life in danger. They are stranger and I cannot just trust them😅.
I thank them for the offer but I still refuse to hop in. But when my partner reach us he told me to hop in as the main road is still a bit far and because the mud is too slippery we cannot hop in to his motorcycle.
Although I was full of hesitation I eventually hop in. The street is really very muddy and I would definitely struggle if I pushed myself walking under the mud. My heart beat so fast when I sat down to their Van. I really felt scared and worry at the same time😬. I don't know why but I'm not really comfortable inside the Van 😬. But since I have seen from the window that my partner is following us I eventually felt relax 😃.
From inside the Van I can literally felt that even the Van are also struggling to cross the street. The heavy mud is really hard to cross. I was just so quite inside the whole journey and I keep on observing them too😅.
Eventually we reach our home safe and sound.