"Our walk from yesterday"
Sponsors of GarrethGrey07
Hello lovelies, how are you? How was your day so far? Well in my part, my day was again busy. However today I am not busy with my online side hustles, as I am busy being a house person 🤣. Wednesday is my laundry day and so the whole morning I was literally busy outside the internet.
And since I don't have any interesting topic to share, I just wanna share with you the photos that I got from our yesterday's walk. Actually I was hesitant to share it here as I wanna share it in Hive but I don't have any other topic to write, so I'll just share those photos here.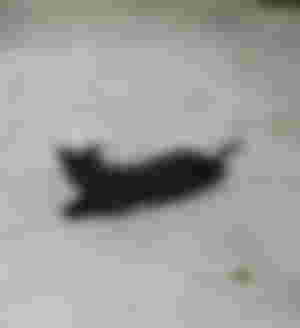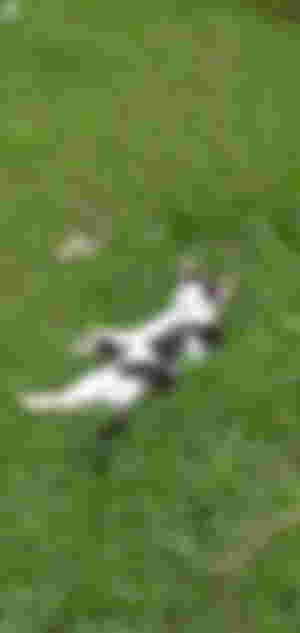 So while we were walking in the neighborhood yesterday, we came across to this two cat's who's having a Me time in different area nearby. The black cat was having a Me time alone in the street while the other one is lying around the grass just in front of our house.
The black cat is a boy and this black cat was the one who keeps on chasing Lala whenever she went out to pee or p**. But don't get me wrong, he don't chase Lala(our cat) because he likes Lala Lol, but it was because he hates Lala. I actually don't understand why he always attack Lala everytime he see her. Suppose he will accept Lala to their tribe as we've been staying here for almost five months, but they still attack her. And guess what? They also seized Lala's food, so they literally bully our precious Lala but we can't do anything about that, as cat was naturally born territorial. Their place, their rules! Charrr😂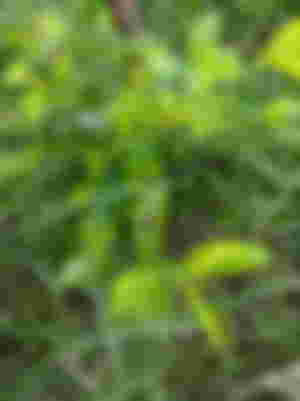 Another living thing that caught my camera yesterday was this little creature under this plants leaf. This is what we called Higad in Tagalog or Tir-as in our mother tongue, and Hairy caterpillar in English. Charrrr 🤣. So this little creature is quite itchy one's its touches your skin so better stay off.
Furthermore, I also found different types of plant's that bear's flowers nearby, so I also took photos as I found them beautiful.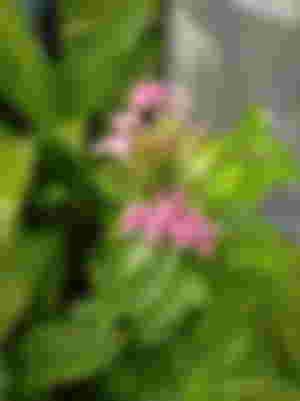 Base on my research this flower was called Pink star cluster. This is actually related to Santan plant's, they just have different features ,hahahaha😂, what features? Lol I don't know what am I talking here😂. I mean they're body and leaves are different but they are related to each other, similar to family. Lol.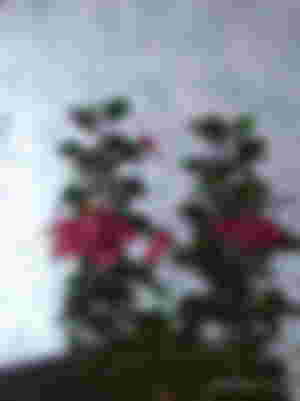 This flower is quite popular inside the village as yesterday I have noticed that most of the house's in the neighborhood has this plant at their yard.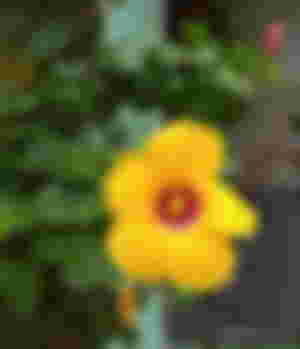 This one was taken from the other day, but I think this is also another variety of hibiscus flowers if I am not mistaken.
The tree of this flower can grow taller than human, and so that is why in the first photo it's quite blurry 😅. Yesterday is quite windy as well, and so capturing this flower is a bit difficult to a small creature like me. Lol.
Actually I also have found red roses and many more flowers around the area, but I just can't focus on capturing them as my son keeps on running around.

Maybe next time if my partner was home I'll walk around without ny son and do some shots.
This is all for now, and thank you for dropping by.