"In every December"
Sponsors of GarrethGrey07
For some reason, there are really time's that we suddenly reminiscence our past. Sometimes a photo can make's us remember the things and sometimes the occasion too. However sometimes it just suddenly pop up in our mind. You know? It's just like a cold wind that blows so sudden and unexpectedly.
Anyways hello there lovelies it's me again, how's your Monday so far? I wish you all had have a productive Monday, and everything is well. My Monday is good and finally my headache was gone. I think it's because my eyes had already enough rest and so there's no more pain.
So tonight, suppose I will be going to write about my journey in my Facebook page, but a sudden thoughts pops in while I was wandering inside my Facebook account so I will set aside my first topic. So, I suddenly remember that today is already the fifth day of December. Time really flies so fast and Christmas is really approaching.
I suddenly remembered, when I was still in Hong Kong I used to celebrate the Christmas alone. My employer's use to travel abroad to celebrate their holiday with their family in overseas, and I am all alone inside their respective home for the whole month of December. I stayed with them for four years, and being alone inside their house is my favourite part in my whole stay.
I really love being alone inside their home. I love the silence. I love the peaceful ambiance because of their absence 😂. I love the feeling that I can manage my time, and I can decide what time I will be going to start working. No pressure and no stress because there's no expectations and no additional orders. I feel so happy and relaxed.
Whenever I'm alone, nobody can really notice my presence. I always make sure that when I went outside my neighbors are already out for work, and I stayed inside whenever they came back home. The whole house was filled of silence, and so sometimes our neighbor even thought that nobody was home and get surprised whenever they suddenly saw me😁. It's just so funny to remember.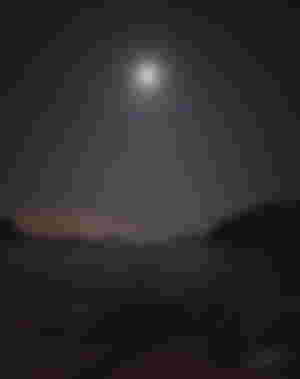 However, I would also admit that no matter how much I love the silence I still felt bored too. So there are also times, most specially during evening, that I go outside for a short walk in the nearby beach to get entertained with another silence 😂. But I love the sounds from its small waves, and the cold breeze is so relaxing and so yeah I still feel better than being alone at home.
This place is just a few steps away from the house of my employer, and so I don't feel scared being alone. Nobody would interrupt your silence too, as people there don't mind other people's business so I can really enjoy my Me time.
I don't know why but I just suddenly remember those days. Maybe I just missed Hong Kong or maybe my employer suddenly remember me that's why I also suddenly remember them 😂.

Well that was just an old belief from mommy. Mommy used to say that if we suddenly remember people they are talking or thinking about us too.😂😂
So that's all for now and thank you for reading.
All attached photos are mine or else stated otherwise.