"Found my old stuff "
Sponsors of GarrethGrey07
Hello everyone, happy first day of the month. Merry Christmas ⛄🎄😂. So how's your day? So far mine is good, and today I will share with you those things that I found in my folder. It's not a file, but literally a folder 📁. Lol. I don't know how to properly described it.
Anyways, so yesterday I was looking for an important certificate. It's the certificate of our payment in HOA (Home owners association) office, because here in our community, before you do some renovations in your own house you still need to ask for a certificate in HOA and we need to pay for it. That's certificate is our gate pass, and we needed to show it to the guard whenever we have delivery for our construction materials. It is also valid for one year and since we will be going to start our renovation this coming January, then we can still use that certificate.
Moreover before I saw that certificate I saw lots of different papers inside my folder and since today is Thursday and it's throwback time, I'll let you see them.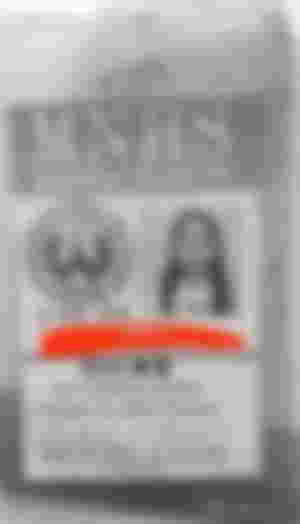 Lol. Hahahaha I laughed so hard when I saw this Id with my ugly face. Hahaha I really look so ugly ever since 😂😭. This ugly face reminded me how terrible my high school life was. Because you know? I use to get bullied.

Sad memory to remember behind this photo was I never had have any real friends back then. I used to be alone. I used to spend my free time at the back of our classroom with my book, and scared to get noticed by anyone as they used to make fun of me. 😁.

But tell you, I only have my books with me all the time but I don't read it, I only use that book to cover my face so I won't get bullied. Hahahaha.

Maybe I have already moved on and forgive those who bully me back then, that is why right now I can laugh like this whenever I remember those incidents. Though yeah, sometimes I still feel sad but not that much anymore.

Anyways , I'm already fifteen years old from this ID .
So my first job is a salesclerk in Gaisano Mall in our province. As far as I remember from this photo this is my second return in Gaisano mall in our City, as I am in the Children's department here. I think I am already 22 year's old from this photo.

I started working in Gaisano Mall when I still 19 year's old, but I don't have any photo from that time because mobile phone that has camera is still limited 😂. (I don't even have my own)lol. I was assigned in appliances department in my first contract in Gaisano, and I was holding electric fan's that time 😭. Electric fan's are heavy and so I'm always exhausted at the end of the day. Lol.

After I finish my contract in Gaisano Mall I decided to work in Ormoc City. This city is quite far from my place as I needed to travel for 5 hours with the bus, and so I just rented a boarding house there as I can't always go home.

That's the first time I live my life without my family 😁. I went there with my friend. Both of us work in the same Mall as salesclerk too, but with different departments. That's one of the reason why I learned to talked bisaya language☺️. Wait? Please correct me if I am wrong as I wasn't sure if bisaya is a language or a dialect 😂.
My First Passport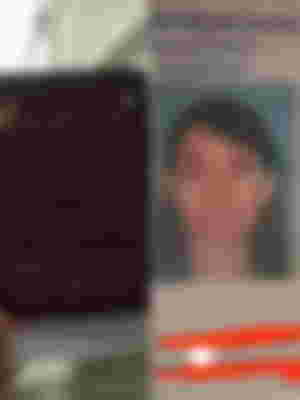 2013 when I got my first passport and it expired last 2018. I used this passport when I work in Middle East and also in Hong Kong because this passports validity is five years so I still use it. From this passport ID I'm already 25 year's old. My looks is a bit better from here, because I'm already mature hahahaha.
Plane tickets and boarding passes
Last but not the least, I also still have my old plane tickets and boarding passes. Hahahha I don't know why I still have them in my folder but I still keep them😂.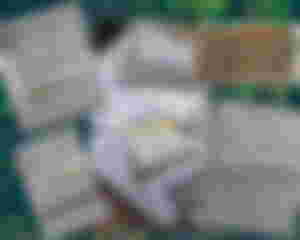 This plane tickets and boarding passes are from 2013-2020, hahaha. I don't know why I can't threw them away. I just like to keep them though some of the boarding pass are already unreadable. Lol.

The first time I flew with the plane was year 2013 and that's when I went to Kuwait for work.
This is all for today and thank you for reading.