Think of them even if it's once
I am writing this with sadness in my heart and sorrow all around me cos it's so painful to go through what they are going through. I must say that I know I am not from a rich family nor a son of the wealthiest man but I am comfortable on my lane, I give thanks to God for this opportunity cos when I remember those on the street, I give glory to God.
I sat down quietly yesterday and my mind travelled and wander around the world entirely and suddenly my mind was struck to the less privileges and tears started rolling down my eyes. I have always imagined myself being a rich person and helping people, I plan to have a building like an estate for the people that are homeless and allow them to stay there and provide them with food and all other amenities needed, I will also equipped to start working and feed themselves to live independently.
Many children are on the street without destinations, no place to rest their heads in the night after a long day of work and stress. Many sleep under the bridges, benches, etc just to lay their heads for the night. They don't know what they call home or love. Many are not there because they refused to listen to their parent or friends, many people's families ignored them and some people's parents died and were neglected by their families members. That's part of the reason why some are under the bridges sleeping around, it's so painful and sad seeing them like that.
Is it those who are on the street begging for money to buy food and eat we should talk about? There are a lot of them out there, they don't have any work not to talk about getting money to buy food. I really feel for them whenever I see them in the position that they are, they wish to be there too and we that are at least higher than them should give a helping hand. It's true that we all can't be rich but at least we all should be comfortable, it's that comfort that I want for everyone.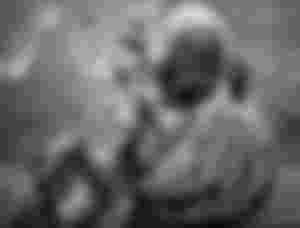 I wish I were in that position to help every single person trying to make ends meet, I would have helped cos the mood I was in yesterday was so bad. I shed tears cos I couldn't bear to watch again cos I know many rich people out there who are still wicked to these people. They abuse them because they came to beg for money or food from them.
Is it the sick people in the hospital that don't have money to pay for their bills I should talk about, the doctors and nurses will rubbish them and talk to them anyhow because they couldn't afford their bills. No treatment will be done if they can't afford the bills and for that reason, many died without being attended to by doctors or nurses. These people are in my heart every now and then because their situations make me feel bad all the time I think about them.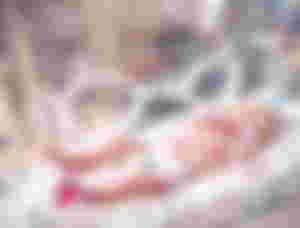 I will like to tell everyone that we should please always stretch forth a helping hand to people that we can help cos they really need our help. They need us to survive, we shouldn't allow them to die over hunger, sickness, housing e.t.c. Anytime we have that opportunity to help, please let us do and God will bless us as we are doing so.
Remember them even if it's just once.
Thanks for reading, God bless us all.
Bye for now 🥰🥰🥰.
Sponsors of Gaftekloriginal