Sweet Friday the 13th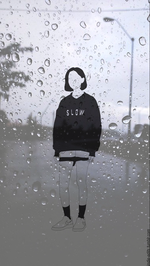 I was so late to write about something that happened on Friday the 13th because of my unending loads of work to do hahaha.
They said when 13 falls on Friday it is a sign of a bad omen. Mostly, accidents could happen on that specific date. In any given year, there's always at least one day dated Friday the 13th. It's the unluckiest date on the calendar according to some people I know. But, not for me. My boyfriend surprised me with his passes and said that he is going to travel from his camp to where am I working at.
Being in a Long Distance Relationship makes you become stronger and more patient in all the days to come to make the relationship work. We just celebrated our first month together. Nothing special happened because we were away from each other. We just talked and greeted each other via video calls because that's how we settled in our relationship.
He never fails to surprise me in any way he could that is why it is just right to make him happy the way he is making me feel. Like, I never thought someone could bring me butterflies freely when I chased for them when I was younger.
I was not feeling well the day after because I was constipated and I was also having cough and colds. I kept telling him to postpone his plan. He did not reply to my last message saying we could set another date because aside from I just came from having an upset stomach and I'm still having a mild cough and cold, I'm worried about him traveling from his camp to my workplace. I'm still thinking about the Friday the 13th hearsay. Not until in the afternoon, I just finished my shift, did I receive a call from him telling me to go out. Then, I saw him on his motorcycle.
Seeing him from afar grinning from ear to ear makes me wonder how such a fine man like him falls for someone like me who is unstable, problematic, and awful in many ways. I walked towards him and I was so shocked when he grabbed me quickly and hugged me so tight. Good thing nobody is around because I really do not want to draw attention from the crowd.
I just prepared quickly and went on a date with him. We went to La Caridad Farm. I've been living in the town for so long but I've never been to such a place for the reason that I am not the kind of person who goes out a lot. We had our fancy talks, walked while holding each other's hands, and laughed like we never laughed for ages. Our date was just very simple but his effort is all that matters. He could have gone home straight to our hometown (we live in the same town) but, went straight to me because he badly missed me according to him hehe.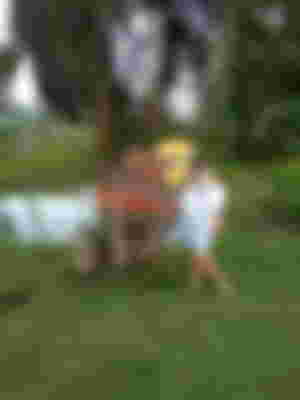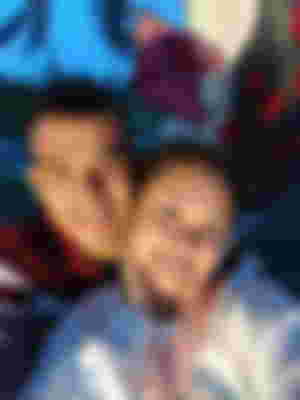 I hate how the time flies so fast every time I'm with him, I wanted him to stay but I cannot let him because still has work the next day and I don't like him to travel late at night going home. It might be short but we both knew we spent the time together wonderfully. I just want to make beautiful memories with him in the coming years for us.