Love Grows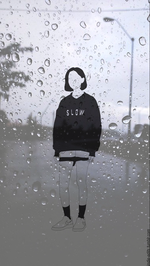 Have you ever liked someone unexpectedly? Like, you promised yourself not to be involved with someone for the meantime and you will love yourself first but you ended up thinking about one specific person every night, wondering how would it be if you were together and how nice could it be to reach your dreams with that person?
Do you have someone in mind who is perfect in every way? And maybe they aren't perfect to everybody but to you, they're just absolutely amazing. The way they laugh, smile, talk, think, look and everything about them and everything they do keeps amazing you.
When our conversation started, I honestly have no intentions of involving myself with anyone, just a casual conversation between two old friends. Nevertheless, I never saw it coming. He became the absolute best to me, and he was so easy to talk to. Little by little, I found myself falling on the person I never expected I would fall for.
I don't know how can he easily bring butterflies to make my days, smile at me every day, and make days better. We talked so much and share random things. I appreciate him so much and I am happy to have him in my life. I love how he remembers the small things about me when even I couldn't remember that part of me. He appreciates the simple things I do for him and I love how he says I'm beautiful when I feel I look like I'm a mess.
Most often I feel drained and stressed after a whole day of class, but everything becomes fine when I'm having simple talks with him over the phone. It makes me have the feeling of being complete. I want to tell him, "you are my only rest, my home, and my sanctuary, in this world of weariness and you are my everyday."
Sometimes when I look at him, I don't understand how the girl before me, didn't see what I see, and how that someone before me, didn't notice a whole wonderful universe within him.
I am sure that she looked at him but didn't find every single thing most people have been searching for in a human being. Now, looking at him, I feel glad that she didn't, because if she looked deep enough within him, then I wouldn't have a chance to love him the way I do.
I witnessed how things shifted in me. I was so fine being alone for so long and I never thought I will love the feeling of being in love unexpectedly. Our relationship isn't the same as normal lovers have. It's Us against the world. It's not that I am his other woman, haha but it's more like about family matters. Nonetheless, I am taking a risk on this. It's challenging and I love the thrill. It's a whole new experience for both of us. But, neither one of us is going to back down.
I always wanted to do things like this, making compositions about the person I love. You can imagine myself smiling while composing this at 3 am because I suddenly woke up and missed him. If our friends will know how come all this happened, I will tell them, maybe it's the situation that isn't right but the person and the feelings I have for him are real. It's no longer a child's play. That's the reason I'm taking the risk. I don't like to see myself someday regretting why I didn't when I could've been.
True love doesn't happen instantly. We knew each other since childhood, we just started talking in the final weeks of March, and got fooled on April 1st, until the conversation happens every day. We loved each other's presence, hated the distance between us and that's how slowly we fell for each other. And today to date I fall for him a little more every day because he is someone I would never want to lose.
Thank you 🦋💖