Hey folks,
Today I wanted to share with you an other crypto blogging platform that permit you to earn about 3 USD per month.
That platform is Publish0x.

It is a blogging platform as Read.cash is, but the main difference with Read.cash is that tips are freely given and earned because they come from the Publish0x fund.
After registering you will be able to do 10 tips a day on articles published on the platform.
You can choose to give between 20 and 100 percent of your tip to the author ; it mean you can earn 80 percent of your tip.

First and second tip are the most valuable (about 0.04 USD ), the next 8 are lower (about 0.01 USD) and shared between tipper and tipped following your choice (80/20 or 0/100).
Tips are given, not in Bitcoin Cash like on Read.cash but in BAT, LRC, DAI and ETH is expected to be added in a near future.
There is a minimum withdrawal of 0.50 USD equ. by cryptocurrency.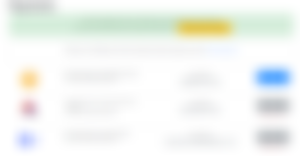 You will be able to make earning, and learn several information about crypto on this platform.
You can also write as you can in Read.cash but you have to be approved by Publish0x team first. Writing allow you to earn additional tips than free daily tips from other users, and reach new level of earning.
I think Publish0x is a good complement to Read.cash to develop your earnings.
If you want to learn more about Publish0x I recommend you to search inside it some tutorial and guide to better understand how it works.
You can read and tip me if you like my content on both platform, but my article are firstly published on Read.cash.
You can register on Publish0x with this link.
Sponsors of FrenchLegalAspect