Read cash vs noise cash !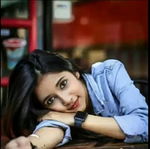 If we are using any website we are responsible for setting a particular environment in the website. Users makes the platform successful or flop it depends upon work of users.
If the users who are working are sincere and loyal to platform and following all the basic rules provided by the site are followed by users so the platform will no doubt make progress and will make his own standard in competition with other sites. Because there is one distinct quality for a successful platform.
If all the users are working with their heart and doing struggle then platform will also be a successful one. In return, the platform will provide certain type of facilities to their users so that their users remain active on the website.
One point which i wanna include , that read cash is a successful platform because there are so many bloggers who are working here nicely and they are building the reputation of read cash. In return , read cash is also facilitating us in number of ways. I just wanna share my experience that i am fully satisfied with read cash. In the race of technology i think there is difficult to find a good website like read cash which is a blessing for all of us. We should be thankful to God all giving us a website like read cash.
If users are not loyal and not following the guidelines which are necessary to follow then the platform will face a decline phase. It will no longer exist in the online world because the pillars on which the platform was standing has broken now. They are no more supporting the platform. As i have mentioned earlier that users are the integral part in making a platform successful or flop they will decide the fate of platform. If users are not providing that content which should be the important one then the site will decline and in order to make its graph upward it has to make such rules which will be followed by everyone.
It is just my opinion , in contrast to read cash, noise cash is facing decline phase and read cash on other hand is making progress although these are sister websites are people who are using read cash at the same time are users of noise cash and work on both websites is almost similar which is about writing content.
You are may be curious that what are the basic reasons which have made read cash a successful website and noise cash is facing decline.
1- not following the guidelines
Although the guidelines on both websites ( read cash and noise cash ) are same which are:
°No copy paste material , there should be your own creativity and your content should be original .
° There should not be begging from any other user. Because it would be unethical to do such activity.
° post quality content , there is a boundary for posting your written content and the line should not be crossed by users as these both websites are international websites and there are users from different regions so the users should be very careful while posting their content. There content should be family friendly and should not play a trigger role for any particular society.
As i have mentioned these rules and might you have read them earlier but i wrote them again here so that the users who have not understood them properly could understand the real meaning of it.
On read cash these rules are followed by majority of users and there is proper check in balance of content from authority of read cash which determines wether one content is good or not.
While in case of noise cash , in beginning of website there was proper check in balance regarding each post and due to passage of time the filter was vanishing from the website. Which was making the website a weaker one.
Disclaimer:
I provided my opinion and made a comparison between read cash and noise cash on my personal analysis you can share your own opinion.
Thanks 🙏