Everyone knows what it feels when you got high points in read.cash, you feel happy and satisfied. Ofcourse. It is not easy to get points like this specially when you are just a normal user. Unlike spammers they will do their very best to earn so much points.
I'm happy, yes I am. This is my first time to reach 1.2k points in one day, actually not for 1 day it's only for how many hours. My points started to increase when I decided to create another wallet yesterday in the morning to test if my points will raise up. Good thing it works after how many days of getting 0 points.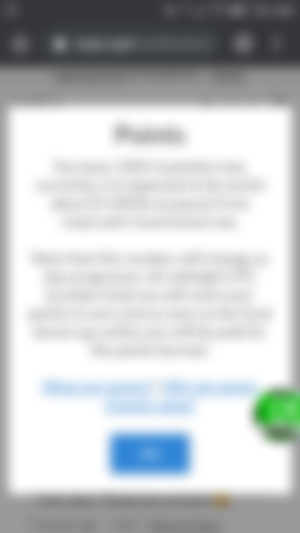 I did not expected to get such points. Past few days I published article without getting any points in return. Even my points are still ZERO. Yes I feel discouragement but my will to express or share my thoughts here in read.cash is unstoppable. So I continue posting articles and hoping my points will generate.
I am now satisfied of what read.cash can give me. If my article or my valuable comments to others are worth 300-500 points then I'll be thankful and satisfied. Hope you are too guys.
That's all guys I wanna give thanks to @Read.Cash for this. I'm so thankful and satisfied of what I got lately in the morning.
To all newbies out there, whatever problem you are facing now in read.cash don't be discourage, just continue posting article, I recommend 2-3 articles a day. And always read the articles first before you leave a feedback to make sure it is related to the article. That's how you will get more points. Don't be like spammers. From the word itself spammer. You will know already what they are doing.
Sponsors of FelmarAlmighty