Change is the only constant thing in this world, I know you heard or read that phrase already. There is no permanent situation, which means your happiness doesn't last forever while your sufferings and pain doesn't last as well.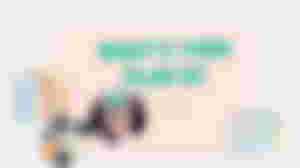 In everything we do, we must have visionary thoughts what we should do if our current situation will change into something we don't expect or we don't want to happen. This is what we called "Plan B" if things will flip, we will have some back up plans on what to pursue.

I read this question from PVMihalache, as you all know this man always try to push us harder, that we can do more and that we must not rely on single platform especially read& noise as it was only funded by a single person, Marc Demesel. He asked me "What's your plan B?"
Most of us who knows cryptocurrency through read.cash are mostly loyal to both platforms (read&noise), although we open other accounts to different blogging platforms we seldomly visit it. As for me, it's because of time management as much as I wanted to be everywhere my time does not permit anymore. So, PVM and other P0x people keep telling us to be active in posting articles in P0x or other platform so whatever happens we will have other platforms to use just incase and we don't start like a newbie again, but I cannot really manage my time anymore. What's my plan B then?
It's been a month that Marc Demesel is not active anymore both platform, his last update was that he face some issues about Tax invasion..and was accused for money laundering, from then on he seldomly visit both site. This created FUD to many, especially those critics that he was in jailed already. I know it was only a hoax but who knows? As he is not active anymore even on his Youtube channel. (I hope he is safe and his family is doing well tho)
Due to this, earnings in noise.cash also starting to slow down since the last update when the tips cannot be seen anymore.
Marc has his own investment plans, has it's own family to support, although he is rich he cannot continue funding both site forever. Simon clearly stated that site survival is the least of their concerns, once the funds will be drained then maybe that's the end, as they only did their best in helping BCH adoption..
If you love blogging, then.. you should have some plan B where you can continue your blogging passion.
If you remember Uptrend was one of the famous crypto blogging platform, even if it has hundreds of thousands users it still collapse for some reason. How much more read.cash and noise.cash that is only funded by Marc? Only one person giving out his money, if the funds will drain or if he decided to sell off his BCH bag, possible scenario is that both site will stop running.
I will start opening my other blogging platform account such as P0x, Leofinance, Hive, and maybe join Turom.. although I should start doing it now, I always forgot to do it lol. So maybe, if ever both site will be dissolve I can have more time to spend on other blogging platforms. It doesn't matter if I earn lesser, at least I already have enough capital earned both platforms where I can grow it in via trading or holding.
Continue to learn how to trade better, I am always passionate to learn on how to be a master trader. Trading can be very profitable if you only focus on learning it. Since I love writing in read.cash, making noise, plus playing Axie I hardly manage to trade better. If ever worse scenario will happen, at least I can spend more time on learning how to trade better.
Continue learning how to be a good player of Axie Infinity, since I became a scholar in Axie it is already part of my daily routine. I love playing while earning, it's not a waste of time since I can earn real money from it. We are planning to buy our own Axie team sooner if we have enough capital for that, although I have BCH, I don't like to spend it for that as of now. I think Axie Infinity has futuristic goals for their game economy to last, so the opportunity will be for long term. It can help us provide extra income especially if my partner will sign off from the ship.

So, that's my plan B.. how about yours? What's your plan if ever read and noise will no longer exist? I am not scaring anyone, I myself doesn't want it to happen..read.cash has been my first love, I've learned a lot through this platform but if it's time to say goodbye, I am willing to let go.. yet surely I'll keep all the beautiful memories I had both platforms.
I don't want it to end, I am not hypocrite.. both platforms give me more earnings than others so letting it go is not that easy, but everything is inevitable.
P.S As of today, Marc already affirm that he was fine and his family on a tweets reply. He is really having hard time, hope it all shall pass.
Thank you for reading!
Note: Original content unless revamp.
Date Published: November 8, 2021