I've been blabbering that I'll have my BCH customize cake and it was materialized yesterday. It's been a happy day for me because I feed the kids and seeing the green cake with BCH logo is such a wonderful feeling.
I never thought my life would be touched by crypto that much that even on my special day, I'd like to see it. To see how crypto has been a great help to me especially BCH, I just love this coin so much because of the platform that pays with it is really warm and full of learnings.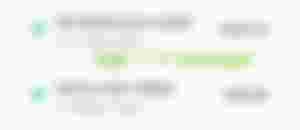 From September 1-11 I've earned a total amount of 0.31658 BCH and I sent it to my Binance account.
I sold it at the price of $650 per BCH and the amount sold was $205.59 USDT. I was fed up of the high fees and low price in selling at Coinsph so I tried the P2P at Binance. I sold the $205.59 to our fiat money worth Php10, 345.28, directly to my Gcash account. (I'll make separate article about my experience in P2P trading in Binance).
That amount was the budget I had for my joint birthday celebration with my partner.
I sent some money worth $30 for my siblings as well so they can buy food as well because they cannot come here due to covid-19 restrictions, plus it's too far from our province as we live on a city.

I always felt guilt whenever we eat delicious food and my siblings wasn't able to eat with us because we are far from each other. They just bought roasted chicken and a cake as well. I was happy at least they also taste the fruit of my labors.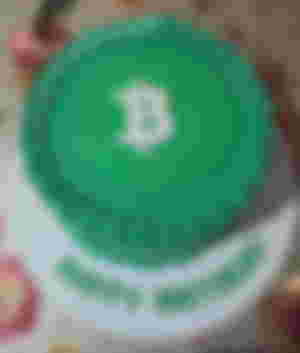 I was very happy seeing my BCH costumize cake, it's a chocolate cake inside and just coated with green icing. It cost me $10. I was just a bit disappointed that they didn't put my username like how I instructed but it doesn't matter as long as the BCH logo is there.
Of course I didn't missed the chance to have a selfie on it. It's too cute to miss like how cute I am lol.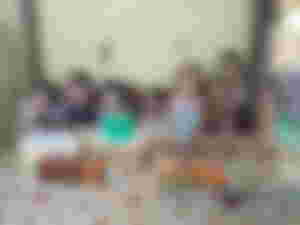 Kids were happy with the little food I ordered for us, they were the reason why I prepared food on our birthdays and I explained it here in my noise.cash post.
The reason why I spent some for my birthday was just to feed these kids, since the pandemic life has been hard to us especially them.

Due to pandemic every family are on tight budget that they seldom eat delicious food. I also want my daughter to see them as she was lonely for a long time.

She was very happy seeing her cousins and eat a lot together with them as she was enjoying the company, and she's thinking she had a lot of friends lol.

Spending something just for the happiness of my little girl is worth it. To avoid the guilt feeling on my side, I also sent little àmount for my siblings to let them buy food as well.

We didn't cook the foods, we just ordered it in package.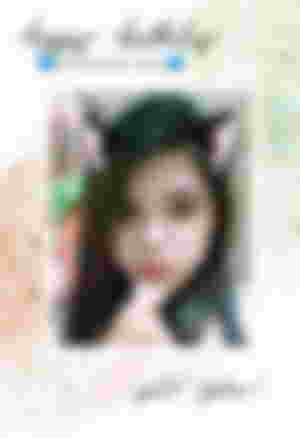 Wahhhhh, diko nabati si @Eybyoung kahapon 😂👻. Nalimutan ko ahahaha. Oiii HAPPY BIRTHDAY 🎉🎊💯💪🏿🌾💥✨😇💫⚡💢🎧🎲🔥🤩🤗💙😱✌️🎉🎊

https://www.greetingsisland.com/ecard/pwetpmbwsrhl/en

@Ruffa greeted me and made cute banner for me as well. Thanks for the effort ghurl, ur so sweet afff! ❤️💚 Love yea..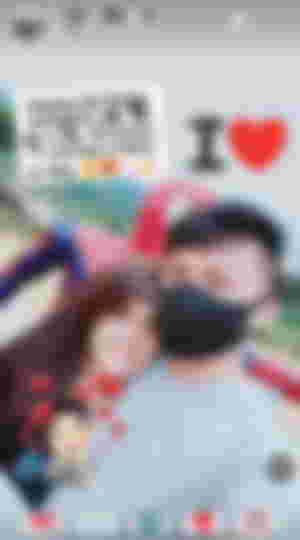 Of course my hubby greeted me as well, he posted on FB wall and as well as on his myday. I posted this one on noise as well, you can check it here.
Not much sweet words and flowery, he is not that showy type in social media as he value privacy but whenever there are special occasions he will post casually but only short ones.
This one is the cake I bought for him as well, from Goldilocks.
I greeted him via Facebook post and my day as well. Just simple greetings, he was not online anymore as they were started sailing to Taiwan from Japan port.
I just sent him the photos we had during the little celebration for him to see when he comes online again.

All in all my birthday celebration with hubby is a happy day, because I able to feed them with my BCH earnings, from the fruit of my labor in here making content.
I was happy that once again I spent BCH and it touches my life for real, although I have to change it into fiat at least I know that Bitcoin cash sounds money and it helps a lot in me covering all necessary spendings I had.
Bitcoin cash sounds money, fast, cheap and reliable. That's the currency everyone should have in their wallets!
I would like to extend my deepest gratitude to all who greeted me and my partner! I appreciate you all. Love yeaaaa! ❤️💚
Note: Original content unless revamp.
Thank you for reading!
Date Published: September 19, 2021