Food to Enjoy on Cold Weather
It's rainy and cold here in our area that's why I'm too lazy to move and I feel like I just want to eat.
This morning I did laundry, because it's Saturday and it's my schedule to do laundry. But when I was about to finish my laundry and was about to hang it, it suddenly got cloudy and soon it started to rain. I had trouble figuring out how to hang the clothes, so I just hang them here inside our house.
It's not just raining here because it's really cold since the early morning. The weather or cold will really make you feel the breeze of Christmas.
And this afternoon while I had nothing to do because I couldn't go out and it was raining, I thought of foods that are good to eat when the weather is like this, it's cold. And these are the Pinoy foods that we love to eat whenever we feel cold and to warm our stomachs.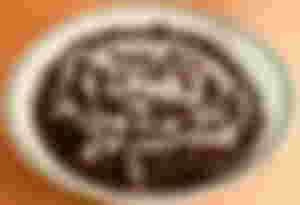 It tastes better if you eat it hot and put a lot of milk in it. It is made of Sticky Rice, Chocolate Powder, Sugar and others (based on what the cook wants to include). And when it's cooked, you can serve it while it's hot and put evaporated milk on top so it would taste better. This is one of my favorites since I was really young. I always request this from my mother to cook whenever we don't have classes (Saturday and Sunday). This food can be eaten even if it's not cold.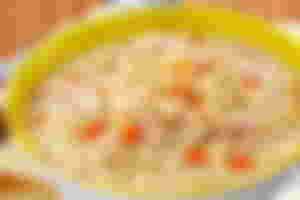 It's also one of the best foods to eat when it's rainy and cold. Its soup while still hot is delicious to sip to warm your stomach and remove the cold from your body. This food has many ingredients, which is why it is sure not only to relieve the cold you feel, but also to make you full. My grandmother likes to cook it. But when I was young, I didn't like soup that much and I only chose hotdogs and that's all I would eat, I would leave the vegetables. Now I eat everything in the Sopas.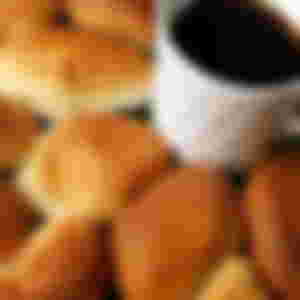 This is actually what the Pinoys are known to eat, whether it's morning, noon or night, sometimes they even make it as midnight snacks ahhaha. This is the cheapest you can afford to eat. Coffee is always available in our houses and bread is the only thing that needs to be bought or if you have stocks of bread at home, that's fine. But pandesal is better eaten when it is freshly cooked and still warm. Then you will accompany it with coffee that is also hot. Pandesal can also be dipped in coffee. That's how we Filipinos are, we're used to dipping pandesal or bread in coffee.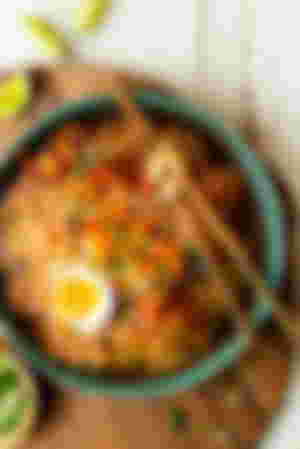 Maybe everyone already knows this. Even though it's not winter, people all over the world like to eat it. When I was young, whenever it rained, I would buy Pancit Canton or Lucky Me and I would just asked my mother to cook it and I was happy already with it. The children of the 2000's, those two noodles are really their most favorite. Now there are many new kind of noodles that have trend and come out, so young people don't know the OG or original noodles before. Of course, noodles are also good to eat in the cold weather because the noodles are delicious to eat, especially when they are hot.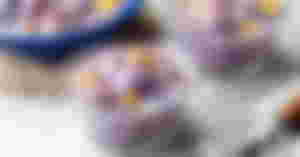 This food is my mother's favorite, so we, her children, have also become this as favorites. This one is very tasty. It's also really good to eat in cold weather. This food has a lot of fruit ingredients so it is not only delicious but also very nutritious. When I was young, my favorite ingredient was the sticky rice balls, I would pick those and put them in my bowl to eat. I really enjoy chewing it even though it sticks to my teeth hahaha. Of course, it's delicious to eat while it's still hot.
Those are just some of the foods that are delicious to eat during the rainy and cold weather. There are many other foods that you will surely enjoy eating every winter, just a few of them are Ginataang Mais, Ginataang Munggo, Mami, Lomi, Lugaw and many others.
You, what do you like or what is your favorite of the above mentioned foods?
And that's all for today. Thank you so much for reading this article of mine.
God bless us all.
---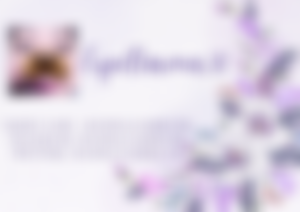 Lead image source: Comfort Foods on Rainy Days