Lead image source :— Unsplash
Again I want to start my article with some small but important questions , I guess so.
Are you taking care of yourself? Are you giving priorities & importance to your health? Are you eating healthy foods??
I am sure some of us are very conscious about our health, in this article I'm talking about those people who are not giving proper care and importance to theirselves which they need badly including myself.
Nowadays our technologies got lots of development, we can't even trace or mark or Imagine about these developments. We are giving up lots of things, our peace of mind,our happiness, our good health just to keep pace with the progress of the present age for this reason we became so busy and lazy that we are not able to take care of ourselves on our own.
We want to achieve a ocean of things but we do not want to take care of ourselves. Remember if you have a sound mind and a healthy body only then you can fulfill and achieve your dreams and desires.
Nowadays, we became too lazy & busy to perepere our food on our own which are heathy for our body and mind. Instead of eating junk foods, exsecive oily foods we should eat those things which helps us to grow both mentally and physically with harmony and peace. We need different foods for our each of our organs.
My mom always tell me one thing "You're what you eat". We need to munch and swallow good foods in order to get a healthy body , a sound mind and a successful career. You heard right, if you do not take care of your health by eating healthy foods then you can't get proper nutrients which your body and brain needs. If you do not have a healthy body then you can't even consecrate on what you're doing.
________________________
How do we know which fruit or veggie is necessary, healthy and effective for which organ? Nature has given us the opportunity to recognise those things long ago but we are the ones who have neglected those things . There are lots of fruits and veggies which mirror the body parts they provide nutrients for_ Let me tell and show you something
We all have seen carrots in real right ? But never thought about it even I.
If you cut a carrot in round shape then you will see that it resembles to our eyes. If you look closely and carefully then you will observe a pattern of radiating lines which is imitative to our pupils and Irish.
Eating carrots actually helps us to improve our eyesight. Carrots are rich in Beta- Carotene , a compound , our body changes into Vitamin - A which helps us to keep our eyes as healthy as possible.
Beta - Carotene also works like a protective shield or layer which protect our eyes from the harmful rays of sun and it also contribute to reduce the chances of cataracts and other eye problems.
It also helps to eleminate the risk or chance of cancer , they helps to keep our heart healthy by supplying Anti - Oxidants . It also helps us to remain our blood pressure normal , it boosts our immune system. Carrots are rich inVitamin- C , they can control diabetes, can strengthen your bones , can help to get glowing skin.
Risk of Carrots :—. We all know that every thing has both negetive and positive tendencies. By munching lots of carrots can gives us numerous benefits but on the other hand by eating too much carrots can makes some problems for us. I have already said that Carrots has Beta - Carotene ,if you take too much Beta - Carotene it can change your normal skin colour to orange - yellow colour and this particular condition is termed as "Carotenemia ". Most of cases, it can resist Vitamin - A from doing it's work and affects most of our body parts.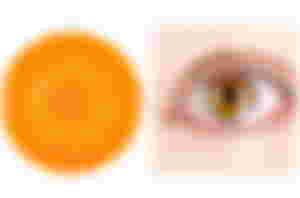 If you break the hard shell or cover of a walnut then you can see the folds, curves or wrinkles of a walnut which will remind you our another most important organ : - Brain.
If you observe a walnut then you will see it has left and right hemisphere like appearance just as our Brain. Walnut is a symbol of wisdom, intelligence
Health Benefits :— Walnuts are rich in Alpha - Linolenic acid which is a plant based Omega - 3 fatty acid. Walnuts has acquired more Polyphenolic compounds than other nuts such as chestnuts, cashew nuts, peanuts etc. Both Polyphenolic compounds and Omega - 3 fatty acid are known as brain food that's why walnut is called as "Brain Food".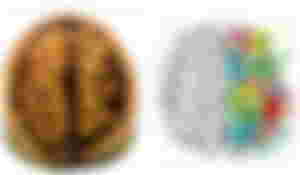 Celery looks like our bones , so it is obvious that it will help us to make our bones healthy and strong.
Celery and it's seeds has almost 25 types of Anti - Inflammatory compound which helps to fight against Inflammation, arthritis, osteoporosis and other bone disease
Celery is rich in Vitamin— K which is very important for making our bones healthy. Celery also has provides Calcium, Silicon which gives strength to our bones. Celery is termed as "Bone Builder".
There are some more supplements which helps to build our bones healthy and strong , such as
Manganese :— It takes part in the synthesis of connective tissue in bone.
Vitamin - C :— It helps to bind our bone matrix cell together.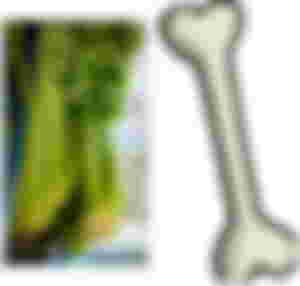 Slice a tomato in half and the you will see it resembles to our Heart.
Tomato is filled with Lycopene which helps us to keep our heart healthy by reducing bad cholesterol. The Vitamins which tomato contains are Vitamin- B, E and Anti - Oxidants which helps us to make and keep our Heart sound.
Ginger is very common thing and I know we all have this spice in our kitchen or garden. We use ginger as a spice but it contains more things than we think.
Ginger can be used as a medicine of morning sickness, menstrual pain , indigestion, bloating etc.
Whenever I suffer from a headache my mom simply gives me a cup of tea with ginger and bay leaf instead of pain killer , coz it gives us relaxation by eleminating head ache.
Sweet potato has a strong resemblance to our Pancreas, from this we can guess that it is meant for our Pancreas specially.
Just like Carrots , Sweet Potato is rich with Beta - Carotene which helps to protect all tissue of our body and it specially helps to keep our Pancreas healthy and safe from damages.
We all know that Pancreas helps to break down the food we eat and produced insuline, Sweet Potato helps us to balance this produced insuline and save us from becoming a patient and victim of diabetes.
How was your day all the members of this wonderful family? I hope some of us had a great day and some of us are having a blessed day.
I want to thank to my daily upvoters, commentators, readers and specially my love Rusty thank you for your gift Rusty , I'm really grateful towards you. Thank you again for all your support and love.
I wanted to attach more photos but my network is not cooperating with me, I hope you all will understand.
I downloaded all images from Pixabay.com and Unsplash.com then I merged them via PicsArt.
Evaa(25.11.2021__6.18pm)