Back To Zero: Crypto And Life.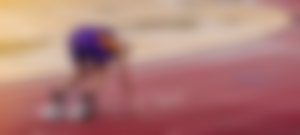 Back to zero or going back to the beginning. Everyone could be this way, and we don't know yet where and when we will be the victims of this no-choice scheme of the universe. Life is hard and becoming more difficult these past few years. Going back to zero is tough, especially in financing. It means you will embark on the losses, going to the begging part. I witnessed this scene in some people's life. Somehow there was a time when I was the target. But does this have to do something with negative thoughts? Or is this another positive side? Going back to the beginning is sometimes good. We still learn something in between.
Have you ever wondered what would happen if you returned to the beginning? Some of us here made that choice regarding restarting our blogging career. Some lose their accounts, return to the front, and re-create their names again. Indeed it's not easy, and it always has the hardest things inside. You were thinking of the losses in followers, back-ups and connections. Others leave and go back to begin again. The feeling was mixed up, a lot of what if that will catch us down.
One thing that I hate so much is going back to zero. Imagine you were in the mood to write and gave all the effort and time to do so, trying to finish it, but destiny was unfavored. Suddenly your computers don't work well, or you lose the power for a low battery, or you suddenly crash. Then it's all messed up, for what you wrote still needs to be saved as your draft. That was hard, and you can blame yourself for not being mindful and trying to revive, but there was none. This is the prostrating side. What you need to do is redo and remake, but thinking about what was lost will also give you demotivation. That is just one blog or article, so what happened in life if that makes a point?
This is also my fear in my case. What if I was in that position like others? There were no other choices, so I gave up. Kind of heartbreaking thinking about it, but preparation will surely lessen some of the burdens and feelings.
I started from zero, from a tiny tip that I held until it was banked in a virtual wallet and added all the cents that made me who I am today, day by day and a long journey. But what if I will go in the time where I will go back to zero? Anything could happen, especially if they were in a wallet I don't hold, fishing, hacking and many more—forgetting or misplacing the seed phase, or password and emails. Anytime and anywhere, it will come to the point of something similar. Or not careful as I lose my types of equipment and gadgets. Am I ready to go back to zero? To the beginning and nothing? Of course, I never will, so I take all the possible precautions.
Though I secured things and still happened, going back to the beginning will never be easy, but I will strive no matter what happens.
Life is unpredictable, and there will be moments when you find yourself on the nicety of comfortable living, having the things and tasting the food you like, as the version of "Life was like a wheel where you will be on the top then comes the time you will be on the bottom" will comes some tragedy of life, will test you are if you lose everything.
So many of the stories I heard and saw, as they were doing all the things to live d freely, yet challenge had come, and the faith tested them. Going back to the beginning, you lose your home to some tragic flood, your business to some fraud, and your assets because of devilish people around you. Also, things could happen in so many things; beginning and zero will come.
Test of the faith, if you could still go back the same as yesterday. Thinking about that was so depressing, but having a plan yet hoping your plan won't happen is much better than drowning to none, as you blamed yourself, you accused your past. That's wont be the key to returns.
Going back to the start has always been good luck. Sometimes we need to learn the mistakes we made, where and what the impact was on our life. This also benefits others as they listen to your story. They won't let the same thing happen to you.
It's so hard to restart and redo, but chooses is forget and regret or remake and go back to tracks. Thanks for reading...