Hello, my dear friends and family, how are you? I hope you are well, you have had a great weekend, and a week full of good happens awaits you.
I want to thank my dear supporters for their constant support. It is a great honor for me to be by your side, my friends. I thank God every day for your existence. Thank you for always standing by my side, and for believing in me. I wish you happiness, health and eternal success.
I want to thank my dear friend @MichaelBCH for his sponsorship. Thanks, my friend. Your support is a great honor for me. You have always been a successful person on this platform. I hope I will always see your more and more success dear, I will not forget your grace. God bless you.
As usual every weekend, I spent this week in my mother's garden outside the city too, and due to the very difficult access to the Internet there, I didn't have much opportunity to visit read cash these two days. I hope all of you, my dear ones accept my excuse. But these two days I painted a beautiful fox there, to fill my time, which I want to share with you today. I drew this fox from this model:
And this is what I painted at the end. Now let's see how I painted this beautiful fox.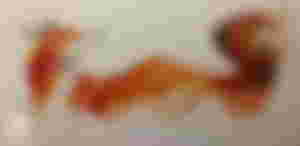 To draw this beautiful fox, I use watercolors, two small brushes, a white pen and Ashtonbach cardboard. I cut my cardboard to dimensions of 15 x 30 using a cutter and a ruler.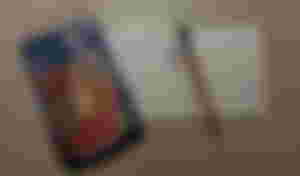 In the first step, I draw my fox drawing very lightly on the cardboard with a pencil. I paint the picture so lightly that I think again, I only myself can see my drawing... 😂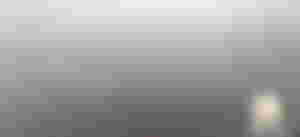 As I said before, I always start with the lightest colors to start painting with watercolors. So I paint the parts of the fox that are lighter first of all. With very bright yellow and orange and in combination with more water, to have a slight color on the cardboard.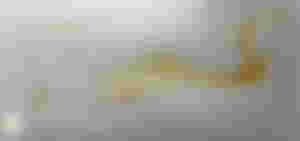 In the next step, I add a little more detail to the orange color, I use my colors a little more bolder, and reduce the amount of water mixed with the color compared to the previous step.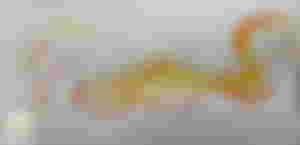 In the next step, I paint the darker points, including the red ones, the parts of the fox tail that are dark brown, with dark colors and with much less water than in the previous steps, and using thicker colors.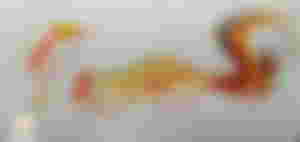 In the next step, I will pay a little more attention to the details on the body, tail and neck of the fox. I paint its hair clearer, with thicker colors and less water.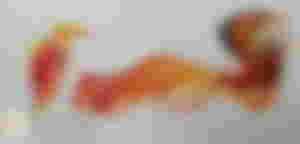 In the last step, I paint the fox's ears, nose and eyes with thick colors and a dry brush so that my mastery of the brush and color is high, very delicately and carefully painting the details of the fox. Finally, with my white pen, I draw some spiral lines and dots on the fox's tail.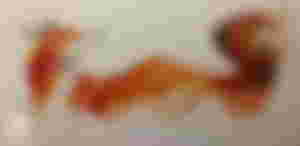 My beautiful and captivating fox is ready. My mother says that my fox conveys a good feeling to the viewer. It is as if he is lying in a corner, careless of what is going on around him, and grinning at the world.
Did you know that foxes, like us humans, are very social, and live as a family and a group? The group of foxes that live together includes mother, father, siblings and their children. Male foxes are usually monogamous, living with only one female fox during their lifetime and having children only from her. I don't know why such a noble animal is considered a symbol of cunning.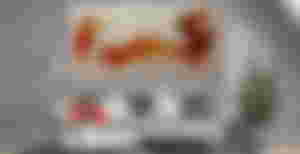 The image above was created by the interior photo frame app, which can be downloaded from Google App.