The noises are probably always from me. So, it's strange hearing some sounds not caused by my movements.
I opened my eyes to confirm what I just heard. The sound got louder. I went outside and was too shocked to even speak. Is it real? Those sparkling stuff in the sky, are they real? I had to slap my face to check if my imagination was just playing with me.
Fireworks! They are indeed fireworks! Wait, it's too early for New Year's celebration, right? Damn, it's not important! Fireworks don't just go off on their own! Do you get a grasp of what I am saying? There are other people here! There are—
Thud!
"Aww.. This freaking hurts.."
My butt hurt so much from falling on the floor while sleeping.
That dream seemed so real. It's so frustrating. I just remained on the floor, trying to imagine the vivid images in my dream. I could not stand quickly, because my butt really hurt, man. That was one good fall. I'd just sleep on the floor next time.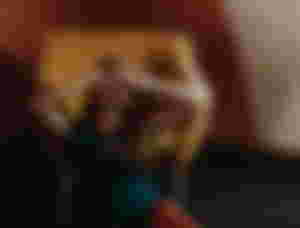 I did not bother eating breakfast as I don't feel particularly hungry. Instead, I just let the time pass as I brought together all the trash that accumulated within one month, and I put them outside. I got so lazy organizing the garbage so they just piled up like that. My inner cleanliness-obsessed self is nowhere to be found now. I think my sense of smell just got used to the stink of the chaotic sink, and that poor corner full of waste.
After many hours of organizing the trash, I felt satisfied. It's like I had done something worthy, which is, technically, true. That's nice, Ely. You're making some progress. Keep going.
I can't stop thinking of my dream, so I tried going to that place where I saw the fireworks. That's genius, by the way, I mean, letting the area know someone is out there, somewhere. How come I did not think of it? Well, if I do, where could I find fireworks, anyway? Maybe I'd light up some fireworks if I come across some fireworks on my shopping tomorrow.
I opened my facebook account with the desperate hope that someone may still see it. Who knows? Maybe, just maybe, I am not really alone, just yet.
I posted a status that goes along the lines of "If anyone out there sees this, please respond. I don't care if you just like or comment a dot here. Just respond in any means, and I'll message you right away."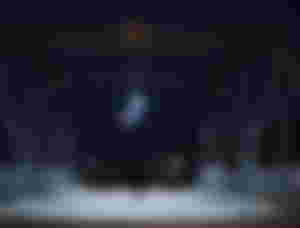 I did not bother checking it out from time to time so I won't be dissapointed that much. Maybe I'd just open it after a day or two. Hopefully, someone would see this post. Now, what should I do next?
I looked around the big house and started opening all the windows that I closed on the first day I went here. The fresh air immediately seeped inside, along with the warmth of the sunlight. What time is it? What day is it? To be honest, I don't know anymore. I'd just look at my phone to know, and I'd forget to keep track after a few days. Basically, its like I am living in the ancient times, the only difference is that I have all the modern things here, absolutely free.
Usually, I would walk my dog outside on times like this. I would just sit in a nearby bench while enjoying my ice cream, and Edison would just run around the park with other dogs. Gosh, I miss him so much.
Right now, I am watching the Korean Dramas I downloaded, episode by episode. This is now how my everyday life has become, majority of my day just binge-watching all the dramas I could find online. I hope I won't come to that time where I have watched ever single KDrama out there, and I am still alone like this. I might really go crazy.
I paused the drama and changed my position to a more comfortable one. This bed is not my style, I guess. Just when I was so immersed with the fight scene of the actors in the series I am watching, I heard some sounds again. I removed the earphones from my ear and quickly hid beside the bed.
There it goes, some weird noises again. It seemed like the noodles I stacked above the refrigerator are falling simultaneously, and some other supplies were falling. I tiptoed my way to the dining area, to have a good look of the chaos in the kitchen. I made sure I won't be heard nor seen.
A grin is plastered in my face knowing this. Someone is looting from my house. A thief is here. My, never in my life I have expected I'd be so happy knowing there is literally, a robber around.
To my surprise, the noises stopped. I could not see any presence in the kitchen. The noodles are on the floor though, along with some stuffs. Someone was really in here, for sure. With my eyebrows raised, I quickly marched near the refrigerator and called out,
"Hello?"
No response.
"Hi? Is someone here?"
"I already heard you making some mess here! Don't bother hiding! I won't hurt you, I promise!"
"Hey, friend, come out now!"
"Please, please talk to me.."
"Hey.. you still there?"
"Where are you, really?"
I looked like a fool talking to myself for ten minutes straight. I looked below the sink, instead the cabinets, over the window, even inside the refrigerator, only to see nothing remarkable. Again, I am alone. Again.
I calmly walked my way out of the kitchen when I heard something fall again. My head turned as quick as Flash.
"Caught you!"
I stormed back to the kitchen without any second thought.

I am exercising my story-telling skills again, as a break from those days that I wrote for various themes. Just for something different.
First of all, it is a fictional story. Just in case you don't know yet, there is a community here called "Earth After Dark" where we could make a story about a person surviving alone in the world after the apocalypse.
This is fun, indeed! But I never realized writing a story with a single character is hard! Haha, it's difficult to write creative scene if a story only has one character.
The good thing though, is we writers could make our characters "interact" in some ways. It depends on us on how to make these connections more interesting and more colorful.
All the rules are summarized here, you can ask @meitanteikudo if there'd be something you won't understand.
We are excited to see what your character would be like after the worst destruction that ruined mankind. So, what are you waiting for? Write your own, and just submit it into the community where you could see this work of mine. Let's make the story more fun and interactive. You'd love it here, I promise!
Let me just share something today, as I don't casually share it with the people around me LOL.
It is now Day 2 of my goal to sleep strictly at 10 pm per day. I was able to successfully accomplish it, and the results are quick! Not gonna lie, yesterday and today, I was not feeling much sleepy anymore! See that?! The two hours additional sleep every night made that difference! I could not believe it at first, but yeah, I guess, 8 hours of sleep really works wonders, at least to me.
Knowing this, I have decided to keep up with this goal amd make this a habit, until I blend it into my lifestyle.
One more thing, I have been wanting to get that diamond icon next to my name like how other generous users have it. So, I hope I could earn more so I could share more. It's added to my goals now, being one of the top-tippers. For now, it is not yet possible, given the current range of my earnings, but I know, soon it will. God, help me. :)
Wait, this has been so long, OMG. With that..

And please, also take time to read this one, and let us help our fellow good-hearted writer in this platform, he is @Macronald.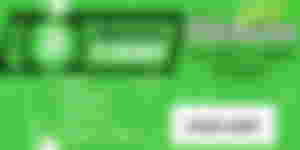 Thank you in advance for supporting me in my humble journey. My sponsor block is always welcoming of new people to fill it!
Come start writing and earning here, if you haven't yet!
I am also on noise.cash. Same username, let me know and let's talk there!

Lead Image Source: Unsplash