1 November 2021
I've always found it hard falling in love., Or even if I do, I really can't summon up the courage to tell the lady.
Months back, when I got transferred to a new academic institution, as a new student, I couldn't talk or associate with anyone. One day in the courtyard, there was a little accident. A girl had fallen from the fence, down to the ground. I really don't know how it happened, but I wasn't fast enough to get hold of her. Good thing she didn't sustain an injury. But, just as if I lost myself momentarily to her, I went, held her hands, and helped to her feet. I was lost in wonder while gazing at her beautiful blue eyes. She was the definition of what I call perfect. She had a black straight her, reaching down to her back, she was average height, thin red kissable lips, beautiful face. Ohh, she had the cutest smile I've ever seen in all my life. I really can't tell how many minutes I stared at this beauty in front of me, but I guess she too couldn't restrain looking at me.
Just then, a gig had jumped down from the same fence, I guess they came together, and immediately took her away from my grasp, asking her if she was okay. Well, what could I do, I didn't even know these people. Moreover, I was just a random guy she had met while falling off the fence, so we basically had nothing in common.
God's plan
I quickly left the scene down to the classroom. I couldn't help but think of this girl. My heart skipped the very moment I saw her step into my classroom. Was she in the same class as me?, Or she probably come looking for someone. I had asked myself countless times. But I was wrong., She was actually my classmate, and so was the guy that I saw with her previously.
As if the heavens planned it., She was sitting at the desk beside me. I would always turn and gaze at her, and she too smiled back. Wow! It was the best moment of my life. Having to see the lady you had a soft spot for., Or lady you loved reciprocate it to you in some ways you understood. So, I decided to go meet her that next day after lunch in the cafeteria.
After getting my lunch., I carried my tray of food and spotted her on an empty table all by herself. I went up to her and said "hi, of which she waved and gave me a charming smile. "Do you mind me sharing the same table as you?"
" Uhmmm, okay., She said stressing it. I don't mind". She concluded. Okay, I said, took an empty seat, and sat next to her.
I went further to introduce myself as Jason, and u was newly transferred from different school days back.
" Okay Jason., I am Princess by name., Nice meeting you Jason". She said and extended her hands for a handshake.
I delightfully took it with all pleasure, her palms were so soft like Agege bread., I loved the way she pronounced my name, Jason!
The enemy
I was already smiling, and everyone who had paid attention to me would have noticed too. Just then, the guy I had seen her with the first day., Had come to the same table with his tray of food.
"What's the asshole doing here?" He had asked the princess with a stern look as me. John!! Could you be a bit nicer to someone you don't know? She returned.
"I certainly can't be any nicer than this to this guy. For crying out loud "Mister new student", what exactly do you want from us. Why do you keep showing up when I'm not in the mood to see you ., What's with you"
John had asked me spitefully. I didn't take that too personally, as I extended my hands for a handshake, saying I was Jason by name. And instead of doing the same., He just replied "whatever", and waved my hands off.
I didn't get upset, because the joy of seeing a princess was worth millions, and no one could spoil it.
We kept on having little conversations, and I got to know that John, was her childhood friend and best friend too. They lived in the same compound, and both families were friends. I was happy knowing this, at least John wasn't her boyfriend, so I could still get her to be mine.
God of courage!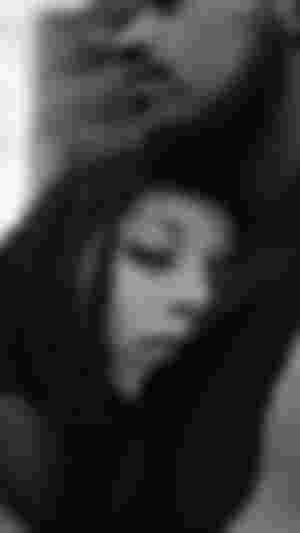 I remember one day after school., John had left early that day, owing to his ill health. So she stayed back in school to study up till 10 pm. I had nothing to do at home, so I waited for her patiently without her knowing. When she was done, I went up to her, held her tender hands, and said hi. I asked if she didn't mind me giving her an escort back home, and she obliged. I smiled within me, and we got going. By then, the weather was soon changing, and it started raining as expected. I wasn't with an umbrella and so was she. I was allergic to colds, but I couldn't mind having a cold just for the one I loved to feel comfortable. I took her hands, and we ran down to an empty shop, just to shield ourselves from the rain till it subsided. I removed my jacket, portraying my broad chest and masculine features. She was shy looking at me., So she quickly turned her backs on me and asked me what was I doing. Of course, I considered that so cute, especially the way she gave me a quick back turn. I didn't answer her and just covered her with my jacket from behind, as I beckoned on her to turn back around. I hugged her tightly. And just as if I read she wanted to ask me why I was hugging her., I quickly told her "I want you to get some warmth, so you don't get a cold okay?" And she just nodded, while I hugged her for a while, and let go of her. I really can't tell where that courage came from.,. But I bet where ever it was from, I would love to keep having it around. I literally acted as her superman that day, as I got home, and consciously left my jacket with her.
I couldn't help thinking of her throughout the night. The next day, she had a little quarrel with John because of my jacket. She told me later in the day when I asked her as we sat to eat lunch.
John, had soon started having feelings for Princess, but he never told her., Or probably he didn't want to realize it and accept that he did. Owing to the face they were best friends, but as I came into the picture, he was forced to do so, as he constantly got jealous over nothing when we were together.
I wish it was a dream!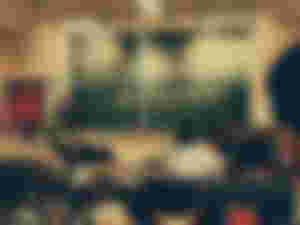 One day, I had gone to the library with intentions of getting to see how Princess was, I eavesdropped on John and Princess's conversation.
"Why do you keep doing this to me princess"
John has asked her almost teary.
" What do you mean by why I keep doing this to you., What am I doing actually"
Princess returned.
" You mean you don't know, you mean you can't see what's happening," John said again
" What do I have to see John., I mean, ever since Jason and I have been getting so much along, you seem to have a problem with it all. "
She said on top of her voice this time.
" Yes!, That's exactly what I am saying. Can't you see Jason loves you, can't you see he is fighting hard for your attention., Can't you see that? "
John said back...
" Okay??., And if I did, even if I don't know if what you are saying is true about Jason.,. Do you have a problem with that?
She said
"Of course I do princess., I mean, I ... I...
I don't know how to tell you this., But I guess I have been blind to this fact for years.
I really love you princess,
"And I love you too John., I'm sure you know that".
" No!!,
You certainly don't understand what I mean princess., I love you so much, not just as a friend or best friend. I really want you in my life, John had told her so teary this time.
Princess was in utter shock when she heard it. And so was I.
Can someone tell this rival to shut up!
" I have loved you since day one princess, he continued. I didn't realize it until now. And seeing this Jason guy just trying to woo you, I feel like I'm losing my best friend and lover. Please princess, I really can't do anything without you. You have been part of my life. Please don't back out now"
Princess has broken down in tears by now., she couldn't believe John loved her this much.
"I loved you too John., But I just can't understand all of this".
She said and ran away as fast as she could out of the library, and back home.
What did I just hear., What are my chances of getting the one I loved to be mine, this little revelation, melted my heart more than anyone else. I had come to love Princess deeply that I could burn for her anytime anywhere. What was I to do to prove I love her more or make her love me more. who will she choose now?
...to be continued.
@Ebizz Publishment, all right reserved.
Did you miss it?
Little Foxes That Spoil the Vine
Thanks for reading and don't forget to stay tuned for the next part, also leave your opinions and comments as we leave it all in the hands of the almighty.