Did you miss part 1
Here is part 1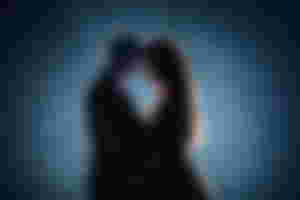 Days passed, and Princess was yet not back to school. The day she finally resumed., I tried talking to her. But she didn't give me that opportunity. She always left when she saw me coming. She literally was snubbing me. I felt like blaming John for all this mess because it hurt me so much. What was I supposed to do as I was on the verge of losing the most important soul in my life. I decided to send her a text message that night.
My main aim in sending her a text was to apologize and ask how she was doing., And how I missed her and wished she could let me talk to her again. But, I guess my heart and hands had conspired to let everything all out.
I found myself typing how I felt to her...
__ To the lady that sets my heart on fire., I Just want you to know I love you dearly. I can do little or nothing without you. You are my light and happiness. These days I haven't spoken or heard a word from you, was my darkest days ever.
I really can't say how much love and affection I feel for you. But I hope you love me too..._
I had typed all these and wanted to delete them when I mistakenly clicked the send button.
Holy shit!
I tried all I could, but the message was already sent. What was my fate?
I have certainly ruined everything!
Ohh no! I felt so bad. I will just wait till the next day to hear from her., If at all I would.
The next day, I was ever ready and determined to tell her all I felt. However be the case, I was determined and ready to face it.
After classes that day, I walked up to her, said hi, and sat next to her.
"I saw your message", she told me. Honestly, I really don't know what to think right now. It's not like you aren't good enough to love me okay? But, I really don't want to get things complicated. I mean, entangled between you, my best friend. It's just so complicating.
What about your best friend? I asked pretending not to know.
He told me he has deep feelings for me, and he wanted me in his life, not just as a best friend, but a lover". She said.
At this moment, I didn't know how to react to the information I long knew., But I put up my best countenance.
I held her tender hands lightly, looked into her dazzling eyes, as bright as a diamond, and spoke with the sweetest and most articulated voice I could come up it then.
"Princess, I began. It's okay to understand that John, your best friend is in love with you. It's okay to understand, that you love him too. But, if what John feels for you is deep.,
Mine is deeper.
If what John has for you is love,
I promise to be lovin' and affectionate to you.
I'm ready to burn for you, babe.
Will you be mine forever? "
I had already popped the question unexpectedly. I wasn't sure of what her reactions would be like I said. I was ready for whatever I was to face as a result of voicing out my feelings.
Princess took her left hand, and put it on my hands I used in holding her right hand and squeezed it gently.
"You sure have guts, Jason., I kind of like your courage yunno! "
She said and left the cafeteria.
Wow, was that a yes or a no. I wasn't so sure what she meant by me having guts., But I sure didn't want to lose her either, so I have to prove myself to her.
We kept getting along after school hours, in the library, in the cafeteria, on the playground, and on our way back home.
I seldom saw her and John together often., The dude got over jealous about my advances to my queen and kept his distance still trying to prove love. How weird!
We made a whole lot of memories together, as my love for her got 10× bigger than it was. I remember my first kiss with Princess. It was while we concluded dancing that day, I had given her the princely dancing style when the music approached the end. Her thin lips were too enticing, I couldn't help but stare at it, and just stare, stare, stare...
All my sponsors are gods     if you doubt      chem them out 
I guess she understood me and went for it. Smart girl!
She kissed me affectionately. It was my first kiss though, and it was worthwhile. Sometimes, she would intentionally back hug me, gives me a peck, and touch my hair like a kid. That alone set me on more fire for her.
Her birthday was soon approaching, so I deliberated for days what to give her. On that day, I booked a date for her and John to reconcile. The reconciliation went pretty well, but John still asked her out, and she accepted. She had thanked me for that day that I had given her the best gift ever, but I still told her it was just something I felt I should do for her. That I still owed her a birthday gift. I found out 2days later from our school's social media handle. I was so disappointed and heartbroken. Although she never told me, I just didn't want to speak to her for some reason. She too couldn't because she felt she has disappointed me. 3 days later she broke up with John. She said they had lived all their lives as brothers and sisters, best friends and not lovers, that she didn't want to complicate things. It's a good thing John understood, and just let things be.
John called me the next day and told me he wanted to see me. Gave me a location to come to and on getting there, there was Princess., Beautiful as always. I approached her without being able to utter a word, then she spoke up. Explained how she had to accept John out of emergency so the date I booked for them wouldn't be in vain. I told her I was heartbroken, and she apologized and told me to ask her what she wanted for her birthday.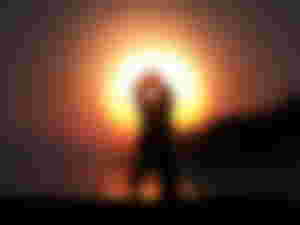 "What do you want for your birthday princess? I said wearing a bright smile.
"I want you "
"I want you, Jason, I really do."
"I would be yours forever if only you will be mine too"
I was so emotional, I hugged her as tightly as I could and muttered into her itchy ears. "I will be yours forever, even till the life beyond earth".
John and Princess, later told me that they all planned everything, to know the level of love I felt for Princess. According to John, he didn't want his twin, best friend, and sister to make a wrong choice when it comes to love.
So much for best friends!
@Ebizz Publishment, 2 Oct. 2021, all right reserved
Thanks for reading and I will you personally for the time
special thanks to @Fexonice1 for the sponsorship, it means a lot to me boss