Antonia was heading out for her interview that morning., She had searched tirelessly for a job for 5years since she left the university. She had submitted her CV's to so many companies, hotels, and business institutions., But none ever called her back to give her a job.
She was soon getting depressed and frustrated. A 29-year-old lady., No husband, no good job, no investment, no house., How pathetic!
She had long stopped wishing for men to love her as she always wanted., But as she approached 30years., She soon began to be desperate. She had had guys, numerous of them flaunting around her, seeking her attention. But she didn't give a damn because she felt they weren't good enough. Yes., Antonia was a proud and arrogant young lady. She has jeopardized several friendships and relationships in the past. Because of how saucy (bad-mouthed), ill-mannered, rude and irresponsible she was.
Of course, she had gotten a few jobs in the past., But she was unable to keep them up till 3months. She didn't take responsibility for the task assigned to her., She wasn't punctual, she was disrespectful, and took things for granted a lot. So, she left her superiors with no option but to fire her from work.
Her best friend Mary had tried talking her into being a bit responsible and focused., But she never listened. She kept claiming no one wanted to see reasons with her, that everyone judged her without getting to know her own side of the story.
"There's no other side of the story., There isn't even your own side of this story! You are just being full of yourself, irresponsible, and disrespectful. " Mary had told her. That was the last straw that broke the camel's back, as Mary left her house and never spoke to her again.
Highly devastated Antonia was left with no one to care for or talk to, as no one valued her friendship any longer. Of cause, what could she offer other than a bag of misconduct and ill-mannered words?
That morning., Her interview was scheduled for 8 am. And she got up from bed by 7:30 am. She wasn't used to getting up early, as she has nothing serious doing with her life.
Jezz! She exclaimed as she opened her eyes, looked up at her wall clock, and realized she had 30minutes left to make it to the company.
She hurriedly tools her bath, and prepared for the interview., Then set out to the road as quickly as she could.
Antonia didn't have a car, so she had ordered an Uber to take her to the CELESTIAL GROUP OF COMPANIES.
The cab came right in time and they hit the road at exactly 7;45.
While still on the road., The weather had soon began to change, and just as expected, the rain started falling heavily. The road became more and more filled up with cars. So many car owners and drivers on the 3rd and 1st lanes were fighting so had to get to the 2nd lane because it was freer than the others. Good thing Antonia's cab was already in the 2nd lane, and so she had little or nothing to worry about. Just then, a man had knocked on the windscreen of Antonia's Uber and had pleaded to have a ride in it, alongside her.
Of cause, any average-minded person would have agreed to his request, owing to the fact that it rained. But Antonia didn't give a damn!
How could she pay a whole $25 for a ride to CELESTIAL GROUP OF COMPANIES, only to be ridden with someone else who wasn't even contributing to any payments at all.
"Driver, please move on, I'm late for my interview., I can't take chances of letting someone get in. I don't even know where he is headed to". Actually., The young man was going in the same direction as her, but she still was adamant to agree. Saying she didn't want to get a ride with some random man from only where God knows, came from.
The driver, couldn't probe further and so continued the journey while the man found someone else to join.
Antonia arrived at the company 10mins late, lucky enough for her, there were still two more people to be interviewed before it got to her turn.
"Antonia Phillips" the secretary called out., "Get in now for your interview".
Antonia, elegantly stepped in and was seated, while she was being interviewed. Luckily enough, she was able to pass that phase and was taken in to see the managing director for final clearance, before her appointment as a company staff would be approved.
She went into the managing director's office., Only to find a familiar man seated on the seat.
Astonished Antonia, couldn't place the face so well. " Maybe, just a random person from the shopping mall or club probably." She had thought.
" Antonia Phillips, nice to have you here," the young man said as he raised up his head to see her, only for a striking re-occurrence to dawn on him.
"Wait? He started. Were you not the lady that was being driven in a blue Uber today?
"Yes sir.," She returned.
ALL MY SPONSORS ARE gods, IF YOU DOUBT ME CHECK THEM OUT 
"Oh wow, he said chuckling. Well, I don't know if you can place the face, but I was the man you blatantly refused a ride with you minutes ago.
Antonia went agog. She couldn't believe what she was hearing. She lost consciousness of her environment for some minutes. This man, whom she had disrespectfully declined assisting minutes ago, had all the powers to give her this job she has been longing so had to get.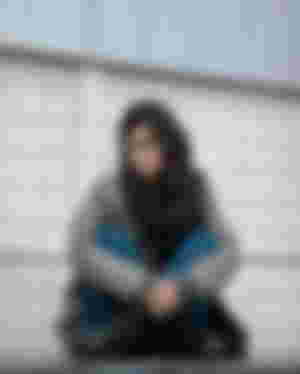 "Anyway., The manager started, breaking the silence. You aren't fit for this job. I've gotten to know your kind of person ma'am Antonia Phillips., And believe me, CELESTIAL GROUP OF COMPANIES need people better, responsible, punctual and accommodating than you are. You see., The little show out there this morning proved to me how uncaring and unwilling to assist humanity and others in need is.
Well, as it stands ma'am, you aren't fit for this job. You may take your leave now. The door is wide open to receive you".
On hearing this., Antonia was downcast and sorry for herself. Her ill-mannered behavior had finally paid her back spitefully in her very own coins.
Never judge a book by its cover., You really can't tell who is who. At every point you can assist someone, always do so. Because you certainly don't know who would be of great help to you tomorrow. I hope you learned something from this short novel.
31 Oct. 2021
@Ebizz Emmanuel Publishment, all right reserved.
I am using this medium to wish you a happy new month in advance, you are special to me and to my wonderful and Godly sponsors, I love you so much you mean a lot to me and to Phildorah you are a gift from heaven and @Greatwolfman I love you, boss
Thanks for reading