An unwanted guest: For the ladies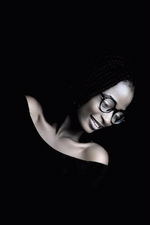 Hello guys, today whether is feels so cold, currently I have been in my sweat shirt all day, also since morning I have been having headache 😨😨 and I haven't been myself, in fact, it making me have writer block.

I have been having the thought of writing about this so I decided to write about it today, I will like to talk about that thing that comes visiting unvited, most time you would plan for this visitor but it wouldn't show up, it acts like the random rewarded, without asking for my permission it would come, guess who this visitor is, it is the monthly ritual every lady pass through, that is madam menstruation.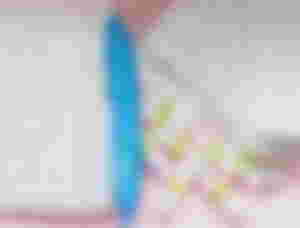 You see this madam, she come without my permission and when she comes, she make sure she comes with pains and for the whole day that I would have to stay sick and gentle. I believe ladies will understand what I'm actually saying, it might be strange to the guys but not to the ladies.

Different lady deal with menstrual differently, there are some ladies that would be very harsh when they are on their period, while others don't feel anything at all, others would have a lot of pimples on their face, others purge like like water machine, but in all this, we ladies deal with our pain differently.

Taking myself for an example, when I go through my menstrual pain, I become more gentle and calm like I said, when the pain get severe, I have a trick to it, unlike other ladies that uses drug for their pains, I don't, I become workaholic and it helps me forget about the pain, I wouldn't even know I'm going through my menstrual period, but immediately I stop working, the pains come back, I would become so unease, roll on my bed and change my sleeping position several times.

The reason I don't use medication (drugs) for my pain is because I believe I would get too use to it, and it can be addictive. What if I'm going through the pain and I can't find the drug, what would I do, so I have to train my body to adapt to it and use my tricks to reduce the pain.

Another trick I use when I get tired of working is make sure I take in hot water.
I'm the kind of person that love taking sugary things, I had to reduce the intake of sugar in order to reduce the pain which actually works, getting some sleep also helps.


Things to avoid before or during menstruation.
The one and only thing I know you should avoid is the intake of sugar. Thanks for listening. To the ladies out there, taking care of your body is very important, the use of pad during this period is paramount. Also after the use of a pad, you open the use pad, bring out the blooded tissue , then you flush it, with that, it would block the water closet, you then wash the outer part of the used pad, dry it, you don't need to dispose it immediately, you can pile it up and burn it after it's much, but if you can't do that, you can burn immediately.
Article type: Health Talk
Date: 29:02:2022
Author: DeolaD