Do you believe animals fully understand human conversation?
How long it will gonna take to change the world? The world that will turn to upside down? The changes the whole world is seeking and praying for. Are we the generation that will make this dying world change for the better or for the worse again? Looking on how things change right now will make you think if the world has still a spark of goo changes and I believe that there is. There is spark of home, a spark of love, and a spark of peace.
Last night, I was at the seashore to welcome the fishermen who used our boat to catch fishes. We own one boat for our daily income and we live near the sea. Most of the time, our viand is seafood like fish, crabs, shrimps, squids, and some seashells. If you are thinking that we didn't eat pork or chicken, then you are wrong. We eat some but so few for a week. Why is it? It is because the prices of meat and poultry in our place is high. We have no choice, but to eat seafoods most of the time.
In the world full of beliefs and opinions, we are now struggling to identify what is true and what is not. Some times, we identify a wrong thing until mistakes was committed over and over again. Now, I found some questions about beliefs, my very opinion about the topic. Well, the spark of beliefs can spread like a wildfire in the community. So beware!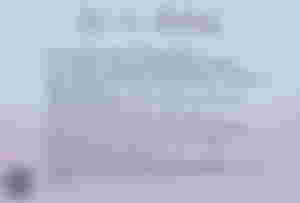 I know for a thing that whatever we do has its own equivalent reaction and consequence. This means whatever you do to others will always be done to you by nature. It may not now, but not never. Do you remember the code of Hammurabi? The code of Hammurabi stated that eye for an eye. This describes that if you do good, then good thing will happen for you. If you do bad, then bad thing will haunt you.
I can say for sure that karma will always be there. Watching us over from somewhere above, below or in anywhere it is. Will you risk yourself by doing the things you don't want to be done to you by others? No, we do not want that because I know all we want is good thing to happen to us.
This doesn't happen to me yet because as you know I am young and age 16. But I know there is a love at first sight because I watched several documentary and interviews about this topic. When they accidentally meet at the wedding party because the groom and bride is their common friends. Then, when they met at the wedding ceremony and party. The spark started to glow even more.
This means that they testify that when their eyes met. They feel urges and instant connection for each other. It may seem impossible to believe, but to the world full of possibilities. It is possible and it happened to others. I want to experience it when the time is ripe for me. Being in love changes your mind, your body and your spirit because you are on progress of becoming one to that person.
When I read this question, I wonder are they really fully understand our conversation? I think not fully, but the basic conversation and phrases that we always used. We all know that they can feel what we feel because that is what they usually see from us. We command them to sit, run, roll, jump, and stay. Then, they really understand us.
This implies to certain animals who has a higher intelligence like dog. I do not know if you can teach the turtle to sit, jump, roll and run because that is very impossible. Just thinking about the turtle to roll is so funny. How could they even get back when they are upside down. Yes, it is possible when they are in the water, but not in land. Hold on! Is it really possible right?
---
We have our unique opinions and beliefs to all things because we are designed to be unique to each other. I do not know if there is two people who can think the same, who can speak the same, who can conclude a thing the same because it is so impossible. Unless, you can read mind and you read his thought while he is thinking and will copy his thought while he is thinking. It is such a crazy idea right?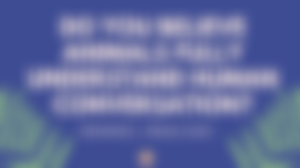 You are so welcome to become my sponsor. I would love to see you there in that block. Thank you po!