Create the perfect alien
Last night, I was not able to open my read cash account because of my business to my grandpa's burial. Everyday a lot of people are coming, and only few can serve the food and I am one of them. At 7pm, the whole place are already crowded and I am fearing that the tables and chairs would not be enough. But thankfully, all is well and it did not happened. When the clocked ticked at 9:30pm, some people are already going home which is good.
In typical Filipino burial, we prepared many foods and serve to people who came to visit. There are lugaw, sopas, ginataang mais, mani, buto ng pakwan at kalabasa. In some burial, they placed and opened games, but it is now prohibited in our area so we cannot do that. My cousins and other relatives came also, and they help us to serve food. That is the reason why I cannot open my read cash account because I am already tired to do so. I cannot understand what I am reading.
So for today, before I will do my chores here again. I will fulfil my commitment in read cash. I am so happy that people are reading my blog and upvoting it. Most especially when the @TheRandomRewarder came to visit on my blogs. It is a true joy for me, and I think to you too. Then, I will write something like a prompt, but it is not. You can do this as well if you do not have a topic in mind today.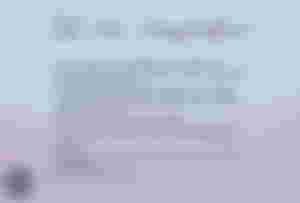 There are many great inventions throughout a centuries since the humankind started. But, if I could invent something I think that would be an invisible cloaked that allow us to be invisible while wearing this particular clothes. I, myself is very fan of superpowers and invisibility power is my most favorite among all the powers known. This invention would help to infiltrate the enemies in a quiet mode. Despite that, I think many invasions and stealing would happen in normal citizen so I think let us forget this cloaking clothe invention.
If I am thinking right, then jello is jelatin. It is one of my favorite dessert aside from sweeten taro or ube and leche flan. I think my Filipino readers know how much we love sweet foods. If the world is made of Jello, I think it would easily be destroyed because if the sun light hit its peak. The jello would melt, and if the weather becomes cold. The world would be frozen and we will freeze to death. So it is very no for me.
A good side of having a jello world is that it is elastic and flexible. When we are eating gelatin, we use various utensils like fork and spoon. We always try to pinch or strike it but it would still be the same. Unless you mix or stir it, then it would lose its form.
I think my plan will depend on the situation and where I am currently at. Let us say I am inside the mall and the outbreak occurs. There are few people who is already bitten and now biting others too. I would go the nearest store which has tools and equipment I can use like knife, fork, baseball bat and sharp tools. It is for me to have a way of defense if others would try to kill or bite me. Better than sorry. I like zombie apocalypse war just like in the movie.
I watched many alien movies like alien vs predators, men in black and many more. If I would create the perfect alien, then let me describe it for you. A perfect alien has the physical form of tall height, a smooth yet spiky white skin. The hair is not actually a hair, but more like a tail. It has four eyes, two in front, one at the back and one in the hands. Its legs are thin, yet fast to move. It has an ability to speak multiple languages and comprehend the law of science in an instant. Whoa! Wait? I am imagining too much? It can also fly, swim, walk and dig as much it wants. This means a perfect creature with high survivability in all seasons.
I think that would be it and suffice for today's blog. I enjoy answering it and I hope you imagine the perfect alien I describe although it is not so good. I am happy that I am able to publish new article today. You can answer these questions too.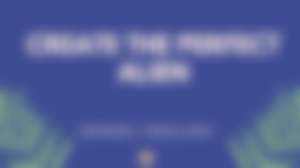 You are so welcome to become my sponsor. I would love to see you there in that block. Thank you po!