Most Embarrassing moment with your High school Crush
If I was so busy the other day, today is the opposite since it was a very boring day for me. I decided to do the laundry but there was no water, and my cousin in-law asked a favor to do their laundry so I went to their house early in the morning. 
But the eldest of my cousin borrowed their washing machine so I end up doing nothing with their laundry, sayang yung araw kaya kinuha ko ang mga labahan ko para maglaba sa isa pang washing machine ng pinsan ko. 
But before anything else, I would like to take this opportunity to give my huge thanks to my Dearest SPONSORS, SUBSCRIBERS, UPVOTERS, FRIENDS, NEW FOUND FAMILY, LIKERS, READERS.. 

I am beyond blessed because I found you guys, so thank you so much. 
Check them out because they are all good writers 💚💚
---
---
Because I finished early, I rested the whole day and I ended up again having a writer's block so I searched for possible prompt questions on the internet and shared them here. 
So this is what I found, What is the most embarrassing moment with your high school CRUSH?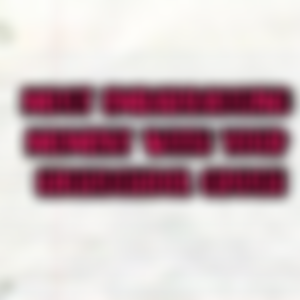 I really had a lot of fun moments during highschool days and I also had a lot of embarrassing moments, when I think about it now I just laugh at this instant and feel ashamed at the moment haha. 
When I was in highschool, I had a long time crush, like it started during my freshman year (First year) and up to my senior year (Fourth year)  it was really long that everyone of my friends knew about it and thought that I was in love at that age. 
From my first day in first year high school, I was really attracted to him at first sight. He was not that handsome but he was so appealing, he was kind of a loner like I've never seen him with friends, I saw him sometimes sleeping so peacefully under the tree. 
It was one afternoon when I felt like jingled but the Comfort room from the school full, it has a long line of the students since it was just one Cr for males and one for females, I cannot wait that line to be gone dahil ihing-ihi na talaga ako kaya naisipan ko sa puno nalang ng kahoy umihi. 
Dahil sa kamamadali ko, I did not notice that someone was sleeping at the next side of the tree, and it was him, it was late for me to realize that he got up and walked away, haha nakatalikod naman ako plus my uniform was long so probably he did not see anything but still it was so embarrassing. It was my fault to not check the whole area since ihing-ihi na talaga ako. 
The next was when we had our T.L.E time and we would have to bring "bolo" since no Bolo had no attendance, so what we did was to find or borrow a bolo from another year. I was in my second year at that time and he was third year. I approached him if he had a bolo, thank God he let me borrow it, and because I had a lot of crush on him, I was running like an idiot going to our Garden while shouting his name and kissing the bolo that I borrowed from him. 
Because of excitement, I never realized that he was on my back. My friends gave me signs but I ignored them because of the happiness that I felt. 
The last thing I knew was he just said that "Sorry it's not my Bolo, I have to give it to the owner because it's his T.L.E time also." I was speechless and ashamed while returning him the Bolo, well absolutely he heard what I was saying all that time.
I was in my third year highschool and he's in his 4th year. My chair was beside the window and I didn't know that it was transparent like we can clearly see the people inside the room if it is closed. 
Our classroom was near, so every time he went outside I was just staring at him sweetly at that closed window, during recess time his classmates were teasing him while passing at our classroom, but he just didn't care haha. 
At that time he and his classmates were sitting at the bench outside their room and I was there staring at him, his friends were laughing and teasing him and I don't know because they were laughing so loud. 
When my friend passed by me at the window she was 4th year also and his classmate, she waved at me, my brows lifted because how did she know that I was there ? She entered my room and said " Hoy babae, wa na matunaw nanas J kabalo baka nga ikaw nalang gina istoryahans tibook 4th year, sige radaw kag tutok ni J " and I was like what?? How did they know ??
"Duh? for your information this window is transparent especially when it's closed, so whenever you stare at him there, we clearly saw it, go see try it for yourself" and I really tried it if it was transparent and it really was.. 
Urggg.. Because of my embarrassing moments with him, I was so happy that he finally graduated haha, and I live my 4th year of high school peacefully.  
---
---
Well it was all in the past haha, anyways thank you for reading ..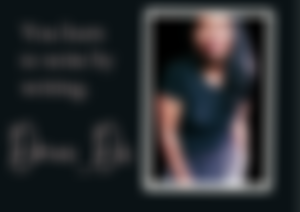 Date Publised: July 2, 2022