My first day of the month started to live far from him for the meantime, because he has to do some work to live our lives comfortably in the future. In order to provide our families needs he has to sacrifice being not with us, I don't know for how long.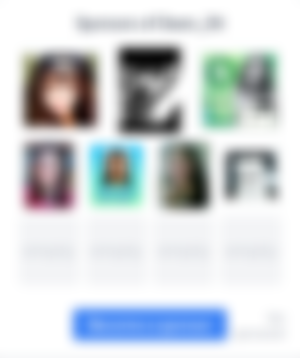 But before anything else, I would like to take this opportunity to give my huge thanks to my Dearest SPONSORS, for always being there for me, you have all motivated me and inspired me to always strive and work harder on this platform. 

To my Dearest SUBSCRIBERS, COMMENTATORS, LIKERS, UPVOTERS and of course to all my VIRTUAL FRIENDS here, thank you is not enough to show my gratitude to you all.

Check them out because they are all good writers. 
---
I am not beautiful, not a charming, not a cute one, I don't even have those killer smile, plus I am a black beauty, not that ordinary black beauty with a brown skin, mine is a darker complexion in short "PANGIT" kung minsan tawagin nila. Ang ipinagmamalaki ko lang na maganda ang ugali ko,  so I did not expect to marry a guy with a sense of responsibility.
I remember when he asked my hand from my cousins who raised me, one of the Tribal Datu asked him " Are you sure about this Pil? marriage is not like a new cooked rice, na pwede mong isuka kapag mainit pa" but he just smiled and said yes, his love to me is not like a new cooked rice, as what the Tribal Datu was saying.
When it was done, one of the "Mapanglait na citizens" approached him and said " Unsa emong nakita ni Dayday nga pangit mana? mura man gani na ug lubot sa kaldero" He actually said that in a low voice but I still heard it. But guess what was my husband replied?? " Unsaon man ng gwapa kol kung di pud mabilin sa balay tapos ako man mag minyo, dili man siguro ikaw no? " I know he was pissed off because of what that man said. 
Even Though that man addressed me like that but I know nothing has changed, infact mas na fe-feel ko pa iyong love na feeling ko hindi ko deserve kasi nga ganun lang ako, at ako lang ito. 
But he never let me feel that way…
He is a loving husband to me, a caring and a loving father to Sophia and a responsible head of the family. 
So that was it.. 
Exactly 2 pm yesterday we were waiting for the bus to come, since he was going to Davao for work, I never let myself cry because I know he will be sad whenever he sees me crying. 
Last night, it was hard for me to sleep because Sophia always asked where her father was, until she would cry because obviously she is a papa's girl, she used to make his arms to be her pillow kaya nanibago sya. They even got a selfie before we were waiting for the bus.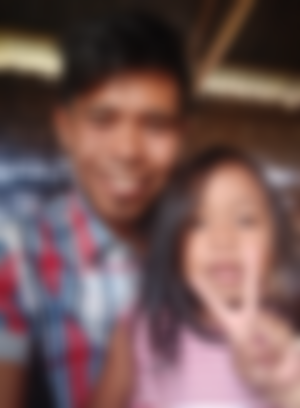 When she fell asleep I also had a hard time getting some sleep since I also used to make "Tanday" with him. So I went out and connected on the internet since it was slow and It could not reach inside the house. 
We had a video call. I am thankful because he was able to call me at night, he has no cell phone since he left this phone with me because of read.cash and he made his way to call me by borrowing a cellphone from his boardmate..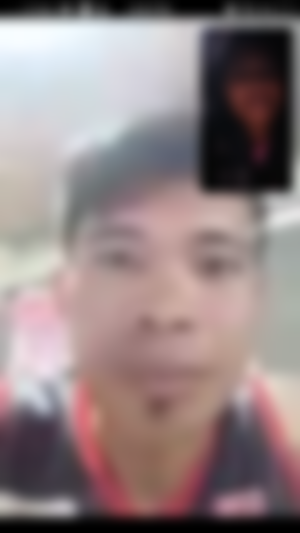 I used to wake up at 4:30 in the morning because I had to prepare his food when he was working nearby, I off my alarm yesterday night but still I woke up early because of my body clock and I cannot get back to sleep, so here I am now in read.cash again hehe.
It was just one night ago and I miss him so bad .. 
---
---
Good morning read.cash Fam, 2nd day of May and I can say that yesterday was a productive one for me.
So I hope it continues until the end of this month 💚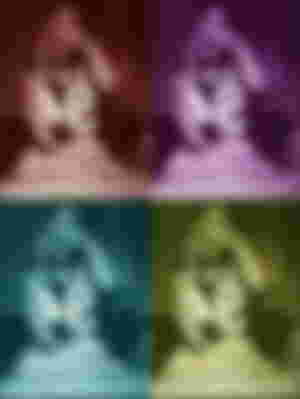 This is me @Dawn_Dii , have a nice day ahead.. 💚💚
Date Published: May 2, 2022