I almost Lost It
Brown outs plus no internet connection is a common problem for me eversince I entered here in read.cash, and I can bare all of it because electricity can back as well as the internet connection but if a "SEED PHRASE" can lost, that's another problem I can't bare to face.
But before anything else, I would like to take this opportunity to give my huge thanks to my Dearest SPONSORS, for always being there for me, you have all motivated me and inspired me to always strive and work harder on this platform. 

To my Dearest SUBSCRIBERS, COMMENTATORS, LIKERS, UPVOTERS and of course to all my VIRTUAL FRIENDS here, thank you is not enough to show my gratitude to you all.
Check them out because they are all good writers. 
---
I woke up early this morning and checked if the internet connection was stable because since yesterday the net was so low, so I can't communicate here either, after resuming my time and checking the internet connection and it was okay. 
I went to my browser but I noticed that my account here in read.cash suddenly logged out so I logged in back but of course we know what it needs the "Seed Phrase "so I went again to my Gallery to find it but it was nowhere to be found ..
I can't help my tears from falling because I know I can't recover my money, my earnings that I saved to reach my goals. It was 3:30 A.M when I secretly cried while hugging my phone and blaming myself for what happened.
When my tears won't stop I prayed so hard just to find my screenshot of my Seed Phrase, I composed myself and went to my Google photos, but I did not see it either, I saw photos last year but none of it was the one I was finding. 
I lost my hope, and cried again until I tried to search again and there … 
I saw it there in Trash Bin, but I checked it before, I checked all the folders in my google.photos, I checked it one by one and I didn't see it there but it was there .. 
What was really  happened? 

Final Thought: 
I always said to myself to keep all the things that are important to me, I always managed to keep all of it in a safe place, But I almost lost it, the most important thing in the read.cash world, the "SEED PHRASE"
It taught me a lot of lessons about what happened early this morning, and I'm sure I always keep in my mind to be careful next time at wag maging pabaya. 
I already wrote all my SEED WORDS in my notebook and put it in my bag where Sophia and the kids can't reach it, hehe I already learned my lesson and I will never let it happen again.
---
---
Early evening read.cash Fam, I could not be able to interact today because I was sa busy harvesting my carrots plus I was in line to pay my monthly electricity bill.
Thank you for staying with me always..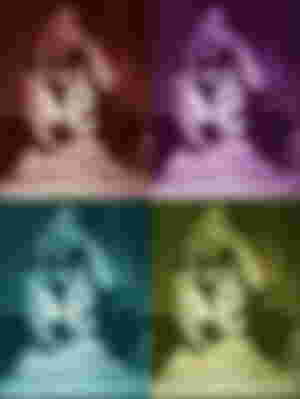 Thank You for reading 💚💚
Till next time .....
Date Published: May 6, 2022