When we started working with protocol developers in 2016 as  onchainscaling.com  we reached out to anyone who had knowledge or expertise about scaling Bitcoin and could use some help with their communications. People make the best decisions based on the best information. This resulted in three online conferences and us helping in the background with the first Bitcoin Unlimited organized Satoshi Vision Conference.
In June 2017 we put on thefutureofbitcoin.com conference in Arnhem at the same time organizing ZOOM calls for individuals and groups that wanted to communicate better. This continued after Bitcoin Cash was created.
Along the way, some developers branched off to do things that were not related (some I still stay in touch with), and some of them later decided to create a coin that was not exactly in the spirit of why Bitcoin Cash was created.
By October 2017 it became clear that communications between different parties was less than ideal. After talking to different stakeholders, we initiated a first meeting in London during which participants expressed a desire for continued online meetings on a regular basis.
For these first meetings the invite list was fully inclusive which reflected the desire for everybody to work together towards the success of Bitcoin Cash. Everyone working on or otherwise supporting Bitcoin Cash infrastructure development was invited. The meetings were then fully governed by the meeting participants with procedural votes taking place every meeting. The meeting participants voted on all additional members, agendas, meeting confidentiality and more. Due to the clear differences between participating teams, the meeting organization was very formal and structured. Our role was one of organizing and facilitating under the rules set by meeting participants.
In 2018 the meetings were very regular and the process described above resulted in some very productive meetings. Apart from a few workgroup meetings, participants collectively decided to keep the meetings confidential and so no minutes or recording were made public.
In August we also were asked to organize a meeting that allowed a number of miners, businesses and developers to meet and discuss the future of Bitcoin Cash. Again we took the role of facilitators helping others to communicate as well as possible. Where meeting members of the regular meetings had voted on keeping meetings confidential, that meeting passed a vote to make audio recordings public and so we published both an English and a Chinese version of the audio ...

https://www.thefutureofbitcoin.cash/bangkok-summit
Unfortunately our efforts to bring people together to communicate and collaborate did not prevent the November 15 network split which also resulted in the first series of meetings coming to an end.
Early 2019 a new series of meetings was set up with those that remained committed and continued to work on Bitcoin Cash infrastructure development. As the fully inclusive invite policy had not prevented the 2018 public drama and subsequent split, it was decided to focus on those that had clearly expressed an interest in working together. We suggested that public meetings might be more effective. These meetings  continue now and are available on thefutureofbitcoin.cash website and on our youtube channel. https://www.youtube.com/channel/UCXmhk-YFo_c5luPzRqr7ViA/videos?
The criteria for new participants after the hostile split in November 2018 were:
Invited:
1. Those that show continued proof of work - this means they are actively developing on Bitcoin Cash infrastructure with a preference or interest in the protocol layer.
2. Those that have a track record of/have an expressed interest in working together/collaborating with those that have been working towards the goals and future of Bitcoin Cash.
3. A willingness to actively participate and collaborate during meetings. In other words: people that do not just show up without further contributing to the technical discussions or who most of the time do not show up at all.
Not invited:
1. Those that actively supported or still support the minority project that was created as a result of the hostile attempt to take over Bitcoin Cash development in November of 2018,
2. Those that worked against those that defended the Bitcoin Cash goals and project before and during the split.
3. Those that have expressed hostility towards the chain known as Bitcoin Cash as it resulted after the November 15th 2018 events.
4. Those that were in favour of, or in some way rejoiced over protocol developers being sued.
(We were and are of the opinion that the vision and goals of the people involved in the November 2018 takeover attempt, are a distinct departure from the goals and vision with which the Bitcoin Cash project was started in the summer of 2017. A vision that clearly was supported by the majority of the stakeholders then and now. )
This meant that the BU leadership, who explicitly chose to support multiple chains and communities and even let supporters of projects openly hostile towards Bitcoin Cash influence and decide on the direction of their Bitcoin Cash full node software, would no longer be welcome. Their position on Full node developers being sued over the hostile split in November 2018, was an additional reason to no longer extend an invitation.
"You make your bed, you lie in it."
Invitations continued to be extended to BU members Emil Oldenberg as a representative of Bitcoin.com and Andrea Suisani as he had shown to be someone who always was willing to collaborate and communicate towards the future of Bitcoin Cash. Beginning of 2019 we approached another developer from BU but he indicated to us that he did not want to join unless the BU lead maintainer was invited.
Another developer currently active in a new full node project also remained on the invite list at that time as we believed him to be interested in continued collaboration and communication. He however notified us early 2019 he no longer felt motivated to continue participating in the meetings and asked us to remove him from the invite list.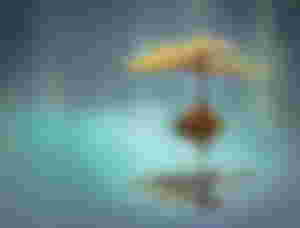 The prime objective for these meetings is to provide an opportunity for productive inter-implementation collaboration and communication. An additional objective is to show Bitcoin Cash stakeholders what is being discussed and worked on by the individuals and teams that participate.
It is now 2020 and the process has never really changed for who is attending. If someone new is suggested, it is discussed with meeting participants and if no objections are raised an invitation is extended.
I hope that answers:
Why do I chair BCH Dev meetings and Who gets invited?
I am happy to bring suggestions to the meetings I chair from individuals or groups outside, but as most of the Bitcoin Cash developers already know how to reach me or anyone else in the group for that matter, to my knowledge there have not been any direct requests that have met the simple requirements of respectful dialogue. Screaming on Reddit does not count.
Boomer Disclaimer: It is also entirely possible that I have some of the details above remembered incorrectly, so I am happy to take any clarifying questions or be corrected by those that were there or have been involved.
---