Ways To Enjoy Bread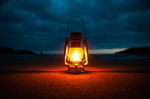 Date: Sunday. 14th of March, 2022. 
Happy Sunday everyone! How are you doing? Today was an extremely lazy day for me. I just stayed in my room all through. We were supposed to visit my cousin who just had a child today, but we couldn't go so we had to shift it till next week. My mum and dad were busy visiting people and also receiving visitors while I hid in my room till unless a visitor asked after me and whenever I went out to greet them, I acted like I had just woken up from sleep lol.
Basically, I used the whole of today to crack how to stay lazy and it's easy — do nothing! 😂 Okay, actually, don't be lazy. If you have chores to do or anything at all, kindly do them. It is also best to do them on time so that you'll have the rest of the day to rest rather than worrying about the things you are yet to do.
Although I didn't do much today, I spent a lot of time on my phone taking phone calls and catching up with friends so much so that I forgot to post here on time. But I have decided not to miss any day unless it is inevitable and beyond my control.
At first, I didn't know what to write and struggled to find a topic and after much thought, I remembered "bread" for no reason haha. So, I decided to write about the different ways one can eat bread.
Bread is a staple meal in almost all countries. There are different types of breads that exist and different ways bread is eaten and I'll mention some of them
TOAST
Toast is one of the most popular ways to anjoy bread but toast is not just limited to buttering your bread and putting it in a toaster. There are so many ways to make toast with so many toppings. The taste of the crispy and savoury bread is enough to keep you wanting more. Toasting of bread cam also be done in a pan. Here, you can put an egg in the bread by first making a circular hole in the centre of a slice and pouring you egg in it. You can add cheese or any other ingredient that works well for you. You can also make French toast which involves coating the bread with your egg mixture and then toasting on a pan.
SANDWICHES
Just like toast, there are so many ways to make a sandwich. It is possible that all the ways to make a sandwich have not been discovered. Sandwiches can be eaten with so many fillings including ham, turkey, chicken, bacon, akara, avocado, peanut butter and jelly, chocolate, lettuce, tomatoes etc. It makes for a delicious meal and can be taken with milk or any drink of your choice.
BREADCRUMBS
Breadcrumbs are used in the preparation of a lot of foods. There are lots of ways to make breadcrumbs from scratch with and without a food processor. With a food processor you'll need your bread loaf, garlic powder, salt olive oil and pepper. Some recipes do not use these ingredients except the bread which is the main ingredient. Here, you are simply to put the bread in a food processor till it forms large crumbs. If you're using big sized breads you can cut them into smaller chunks before putting in the processor. After that, steam the crumbs in olive oil while you season it with the rest of the ingredients. Some people even substitute a food processor with a blender. Like I mentioned, there are several ways to do this.
Another way is to toast the bread till it's nice and crispy, put it in a ziploc and then use a rolling pin to reduce it to crumbs.
Thank you so much for reading! Let me know which ways you like to enjoy bread. Also, thanks to @McJulez for renewing your sponsorship. I really appreciate it!