The Wedding Banquet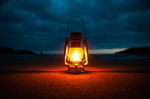 Yay, it's Saturday. The only day I get to sleep in, but my body wakes me up earlier out of habit haha. I woke up neither tired nor stressed, breezed through the things I had to do and now I'm resting on my bed. Sadly, our power has been out for a little over 24 hours now. No one is sure of the reason why. We've been dependent on generators and petrol is expensive. We only use the generator when it's really necessary, but I have neighbours who turn it on all day and night; they only turn it off to top up the tank with petrol.
For now, I'm taking a bottle of Coca-Cola, laying low an hoping for electricity soon. I used to think I was the biggest Coca-Cola fan until I read @Lucifan articles. They are hilariously sarcastic. He once said Coke cures diabetes and prescribed 5 bottles a day haha. Anyway, let me tell y'all a short story.
Once upon a time, in a distance land, there lived a princess in a castle who was set to marry a Prince. This princess had been prepared all her life for this day. Her mother taught her all she knew but her father was always away fighting wars. As a little child, she was thought how to walk straight and sit upright, she learnt to eat and drink properly, she learnt how to lift her dresses, smile charmingly and to wave. As she got older, she learnt horse riding in the royal stables, she learnt how to speak with the authority of royalty, how to knit and weave a basket, how to dance and also how to take care of her little ones. Overtime, she knew how to run the castle and put things in order.
After the lifelong training and preparation, the time had finally come for her to marry a Prince and run her own castle. The D-day came, the whole kingdom was decorated. Ribbons and flower garlands adorned the castle, the streets were busy with people walking about hurriedly doing one thing or the other in preparation for the ceremony. Woods and Water were fetched, the finest crops were harvested, the kingdom gates were widely open to receive visitors, petals of pretty flowers were strewn across the streets making it look beautiful, sweet-smelling and festive. Inside the castle, all the servants were working hard to make sure that it was a wonderful ceremony. Food was cooked in large quantities, the best of wines were brought out, the fattest animals were hunted and prepared. Every part of the castle was thoroughly cleaned that one could see their reflections on each surface. It was going to be a big ceremony.
The Queen mother looked at her beautiful daughter who sat in front of her vanity mirror and admired the woman she had grown to be. She was proud of her and how much she had learned in all the years and she felt a little sad to let her go but she knew the time to let go would eventually come. She hugged her daughter with a smile and teary eyes and her daughter hugged her back.
"Mum," the princess said, "what am I to expect today?"
"As you know my daughter, all the eligible prices from across the kingdoms will be here to seek your hand in marriage. You will dance and have a brief discussion with them before making your choice," the Queen explained
"But how do I know I'm making the right choice?"
"Everyone has something they seek in a partner and when you find it, you'll know. I can't tell you what to seek for because we may not want the same thing but ultimately, try to look for a man who is not only good to you but to the people around him."
The princess thanked her mum and finished dressing up. When she went out for the ceremony, the hall was filled up, she danced with so many princes and had many interesting conversations. She had a good time but she was disappointed because she didn't find what she was looking for. When the time came for her to make her choice, everyone waited anxiously for who she would choose. She stood up from her chair faced the princes and said,
"I'm sorry, I cannot marry any of you. "
This led to a collective gasp in the banquet hall. The king was shocked and the Queen did not know what to make of the situation but the Princess continued.
"There are many handsome men here today who are strong enough to win wars, smart enough to lead a country and smooth enough to court a princess. I can tell that you've spent your whole life devoted to the service of your kingdom but while you were doing that, you never really learnt how to be a husband or a father. I don't want a husband who would only see me as a duty than a partner and for this reason, I will not be getting married today ."
A lot of princes walked away in annoyance but one stayed back and said
"my princess, you are right but no one is perfect. If you give me the chance I will learn to be devoted. We don't have to get married right away but together we can grow."
So, she and the prince taught each other all they knew. A year after the got married and became the most powerful rulers in all the kingdoms.
I didn't know how this story would end when I started writing lol.