Food/Kitchen Hacks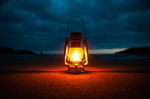 Date: Tuesday. 5th of April, 2022.
Hey guys. Today, I've been more hungry than thirty. Usually, the reverse used to be the case. I thought of going out to get something but I knew I would only be able to get junk which is usually fine by me but not today. Today, my body craved healthy meals. My own body is betraying me and seeking healthy meals. I might as well grab this offer while it lasts because I believe I'll be having noodles tomorrow lol.
All these talk about food has given me today's topic. So, I'll be talking about kitchen hacks which are things that will help make things easier in the kitchen.
Personally, I have experiences relating to this. There are times when after storing food in the refrigerator and taking it out, the food container still usually needs a good wash to get all the oil stains out of it. Sometimes, I wash and wash but the transparent plastic plate is usually doesn't let go of the oil. Other times, If you ever find yourself in a situation such as this, what you can do is to take baking soda, misx a bit of water in it to form a paste, rub the paste in the bowl and let it sit for a while before washing it off
Ever needed to extract lemon juice from a lemon but not getting a reasonable amount of juice from the lemon? You can change this by putting the lemon in the microwave, setting it on high and leaving it for about 20 seconds. When taken out, the lemon will be warmer and softer unlike if you had just taken it out of the refrigerator. This makes the lemon easier to squeeze and let's you get out more juice from it.
Bread or Pizza Water Microwave
If you have dried-out left over bread or Pizza, there is a way to revive them. This is done by microwaving them with a mug of water. While they are in there, the water evaporates causing moisture to fill the microwave. This then helps rehydrate the dried-out bread or pizza, making them look better and more edible
What I find really frustrating when peeling off eggshells is when tiny bits of the shell gets stuck to the egg. Attempting to carefully remove it could make the egg less smooth and can be annoying. An easy way to do this is to wet your fingers in water before peeling. The water will make the shells stick to your hands and easy to peel.
Retain Drink's Concentration
Doesn't it suck when you try to add ice cubes to your drink only for it to be watered down when the ice melts in the drink? One thing you can do is to take some of the drink or a previous day's remnants and pour in an ice cube tray. This way, when you want to add ice to your drink, instead of ice made from water you'll have ice made from the drink itself and when it melts, your drink won't be watered down
Thanks for reading! Share any other tips you know
Thank you so much @Lucifer01 for renewing your sponsorship. I'm so grateful! 🙏