The popular series: Alchemy of souls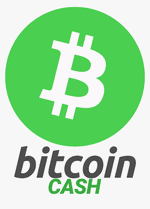 Hello Mes Amis,
It's already 7 months since the ASUU body embarked on it strike. This has really affected the Nigerian university education in no small way. Aside from the payment of the long due salaries the body is also demanding for the payment of the 7 months backlogs they didn't work for. Although with the current look of things, I'm not certain we would be resuming this anytime soon and that is if we eventually resume this year at all.
Moving on from ASUU and the federal government saga, there is this Korean movie series turning heads now and it has gained a wife popularity in my country. I am usually not a fan of Korean movies or should I say seasonal movies especially the Asian ones (not been racist or anything like that. I don't even watch my home country's movies because I prefer action-packaged, sci-fi, magical and ammunition movies than love or tragedy ones). But this particular series has changed my perspective about Korean seasonal movies and Asian movies in general. I am someone that can predict what will happen in a movie which will come to pass about 90% of the time whenever I am either watching a Nigerian movie or an Asian love drama. Maybe it's because I have seen much of them while growing up and have seen a pattern emerge which doesn't seem to be changing.
But ALCHEMY OF SOULS is totally different! I can't seem to predict anything in the movie. Yeah, we all know that Jang Uk will unlock his energy gate, become very powerful and become the king one way or the other and that Mu deok will regain her powers back and become extraordinary power and accepted by everyone at the end but how all this will happen is totally unpredictable in respect to the way the scripts were written.
Take for example, when Jang Uk was despirately trying to unsheath his sword, he could but when he didn't I was surprised (which is one thing I hardly do for a movie; Getting genuinely surprised!). Like one minute a girl is about to die and the next a man is unsheathing the sword of a mage with torrents of energy flowing uncontrollably into his hands.
I just like the whole movie setup. The costumes are very nice and outstanding and the plots, top notch. One other thing I enjoy about the movie is the additional humorous scenes added, it truly helped to release the tension and suspense.
Although I wish season 2 was out already but I'm thankful that it isn't yet, this is because it's going to be like form of Christmas gift from the entertainment industry to me since it is coming out this December 😁 ALCHEMY OF SOULS is actually the third Korean movie I have watch; the first been JUMONG, and the second been SQUID GAME (It's Korean right?). But getting to my workshop I was introduced other fantastic fictional Korean movies that I haven't heard of before. I should have checked them out and start watching some of them now but I won't because I know once I start, there will be no going back. So, I'm gonna do focus on the important things I have at hand for now before starting to watch them.
While I may not know their real names, I will call them by the name of their role play. Truth is all the characters did excellently well but of course we all have our best choices. So, I will like to tell you mine dear friends and I hope you find them worth mentioning as I did.
Hemp master Lee; one thing I love about the character is his calmness and ability to reason. Yes he is very powerful yet he didn't let that get into his head and start acting presumptuously, rather he allowed logical reasoning and predictions to guide his actions. If you see him, help me ask if he can make that chaste tea for me, I think I need it 😂😂 just joking

Young master Seo: That character is so fascinating. I find him rather heroic and lawful. He has a sharp sense of reasoning, ability to figure things out real quick and great strength.

The old chairman; to me he is the character to help release tension and introduce humor to a scene. He maybe reckless at most times but he still lives up to hi standards a chairman.
You were expecting to see Jang Uk and Mu deok right? Well they are also great characters but since the movie is based on them I don't really see the reason to call their names cos obviously they will be made the best characters by the script writer.
So, there we have it. We are all waiting for season two and I believe it's going to be much more interesting than season one. I have watched the trailer and it seems it's going to live up to expectations. Till then, take care friends.
Here is the season two preview;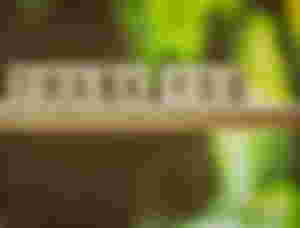 Thanks for reading this article. Do tell me your favourite characters of the movies in the comment section. 👍👍👍