Introducing "Bitworkerss!", a Bitcoin micro-jobs portal, or the upcoming biggest services marketplace on BCH!
Finally, the day to launch the official website, reveal the name, the logo, and the roadmap has arrived... and since I'm the developer I'm going to give you a sneak peek as well.
Sounds good?
Well then, let's take a look at what I hope will be a Legendary Project!
________________________________________________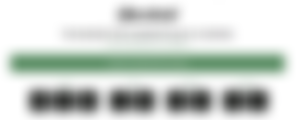 If you know websites like Fiverr or other micro-job sites which allow you to buy and sell services, then you probably know what to expect from Bitworkerss!
Bitworkerrs! allows everyone to register as both a buyer and a seller, or just one of them if they don't plan on serving both roles.
If you're a buyer, you can browse the market for a huge array of different services you can hire or buy with our favorite peer-to-peer electronic cash: Bitcoin (BCH)
If you're a seller, you can sign up, set up your services, decide on your prices, add extras, take up bounties, and even offer custom services directly to the buyers.
Not only is this a great way to get services, but it's also always a great way to earn BCH!
But wait, there's more...
You can also refer other people and get rewarded for it, so if you sign up some affiliates, you're bound to make a pretty penny, or sat...
Some of the categories we're starting with are:
Video;

Image;

Design;

Illustration;

Virtual Assistants;

Writing.
...among many others.
Are you ready to start selling your services on this great new platform?
If so, then keep on visiting Bitworkers.Cash or subscribe for updates to know when the Open BETA Launches!
________________________________________________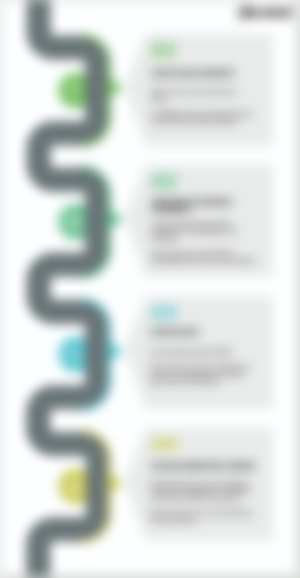 This is the official roadmap for the platform.
As you can see, there are still some edges to trim before the open BETA can be launched.
Implementing payments would be easy if the platform was less than ambitious and just wanted to get it done... but we want to make the payments as brainlessly easy for sellers, buyers, and ourselves (the platform) so we're automating it to perfection.
This is taking longer than we thought but we expect to get it sorted sooner rather than later.
Rest assured you won't face any hassles with payments when we're done, as you'll have everything made with you in mind, whether you intend to invest or earn.
After we get this sorted, we're going to do exactly the same, but for popular exchanges.
We believe that even the people who, for some reason, keep their Bitcoin in exchanges, should also have an intuitive way for the system to "connect" to their custodians and make the transfers even easier.
Of course, security is our number one concern, so we're also doing our due diligence in order to implement this in the best way possible.
Finally, when all of the last edges on payment systems are trimmed, it's time to launch the BETA!
This is when you can create your account and start selling or buying services with Bitcoin!
From this point forward, the platform is going to allow you to work as much as you want, 24 hours per day, 7 days a week.
Of course, we're ready to hit some snags due to the initial stress tests, but we're going to keep you posted along the way and we'll definitely do our best to accommodate those "growth pains".
Finally, when we decide - along with the Bitworkerss community - that the project is ready for its full-blown launch, we need some marketing funds, so we're going to have to fundraise them!
We're sure we can get some great ideas when the time comes, and our BETA users will probably be of immense help - along with our referral program which we hope helps speed up things.
________________________________________________

I told you I'd get you a sneak peek on how the platform's coming... and so here it is.
As you can see, it's pretty straightforward stuff and if you know marketplaces like these you'll feel well at home.
Of course, we're crypto, so we're better! :D
This is the "main menu" for buyers, where they can browse the many categories offered (although they are nowhere near the only categories we have, trust us.
On the other hand, services will look something like you'd expect: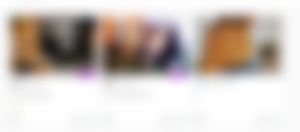 Don't mind the dummy text, we're still not on our BETA so we haven't got sellers set up yet, this is just the look for the gig pages.
________________________________________________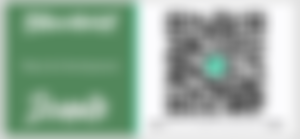 You can now help the development of the platform by donating to the Development Fund.
I, @CryptoMax , have been frontloading the entire project and funding the development myself.
This is expensive, as you can probably guess, so any help you can spare will be put to good use and will help us develop a better platform as we are constantly trying to keep expenses to the minimum and as such we're skipping some amazing features to keep things real.
However, we guarantee we'll keep improving and scaling as we go, and as we can secure more funding through either donations or when the BETA Launches.
If you get out of your way to donate, then you have our thanks.
________________________________________________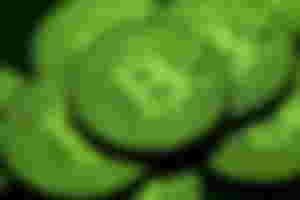 Before jumping heads first into this project, I probed the BCH community and some other crypto communities as to the pertinence of this marketplace.
The response was great and enthusiastic, as many revealed they were constantly looking for something like this, wanted for a platform like Bitworkerrs to exist for years, or simply thought of creating one themselves.
Having said that, not only was the community super-excited but this project is also bound to help Bitcoin get the spotlight it deserves:
It will increase transactions;

It will integrate the BCH Ecosystem;

It will attract more people to the BCH Community;

It will motivate more adoption;

It helps prove the concept of electronic cash;

It will probably increase BCH's value.
...and more!
We're very excited to be a part of this, especially as this has been a thrill working on, even if I have to sacrifice some of the income I was making here and becoming a bit more inactive on my writing than I wanted.
I expect to have a bit more from now on as I made most of the groundwork and I finished another project I was working on.
Did I mention I'm excited?
Well, are you excited as well?
Step by Bitworkerrs! and watch that clock ticking.