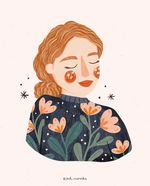 When vaccination began in our province, the priorities were senior citizens and public workers. Until there was a vaccination in our Barangay at Dawan Elementary School.
One day my cousin's wife told us if we would get vaccinated because there was a schedule for vaccination that was September. She messaged the BHW or the Barangay Health Worker assigned to our district. But BHW's replied that my sister and I can't get vaccinated yet, she will just inform us of the next vaccination schedule.
On their scheduled day while I was scrolling on Facebook I saw the posts and Facebook stories of my classmates who used to be just my age. We are in the same barangay they're just from another district. I wonder why they have been vaccinated and my sister and I are not allowed. I am wondering why the BHW did not allow us on that day to get vaccinated.
On Saturday we have a meeting and activity in our association. One member was a BHW in our Barangay and she asked me.
Did you get vaccinated last Monday?
I said we didn't get vaccinated because the BHW told us my sister and I are not allowed, we wait for the next schedule. She replied that we can get vaccinated because my classmates who used to be her neighbors there have already been vaccinated. We can just go to the vaccination site directly even without registration. On that schedule are supposed to be 700 people to vaccinate those who registered but only 300 went. I said I didn't know I could just go there directly. They said it needs to register with BHW first.
Anyway, we can still have vaccination on the next schedule. The other day, I heard the news from our neighbor that there was no vaccination to be held in our Barangay. If we want to get vaccinated we will go to the City, because that's where the vaccination will be held. I was worried that if we got vaccinated in the City, we would still have to pay the fare because it was far away.
A week after our University posted an Announcement that there will be Vaccination Caravan will be held for students who have not yet been vaccinated. To aim to vaccinate the students in preparation for the face-to-face classes. So my sister and I filled up the google form for the schedule right away. That was October 13 we filled up then, our vaccination schedule will be October 19.
The rumors that no vaccination will be held in the Barangay are not true. Because on Friday that was October 15 I received a message from our BHW she informed me that on the coming Monday, October 18 there is a vaccination schedule and we can register. We chose to get vaccinated in the Barangay because it is close to us.
On our schedule for our first dose of Pfizer. Early in the morning, we go to the Vaccination site, and at 6:30 am we arrive. We thought there weren't many people yet because it was early. But there were already many people in line. We filled up the papers and then some steps needed to be followed and completed. They checked the temperature, blood pressure and put my finger on the pulse oximeter. They checked our vital signs, then the city health nurses have an orientation for the benefit of the vaccine to us, the adverse effect of the vaccine, and some reminders. After that, we proceed to the interview they have many questions about our health.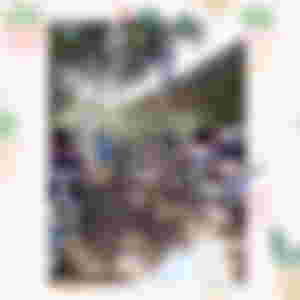 The final line is under the trees because the space in the gym is not enough, there is also a chair outside in the gym. It took many hours before I was vaccinated.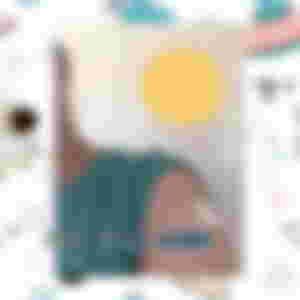 When the needle was inserted into my left arm, I was a little nervous but so far it was ok, it wasn't too painful. After the vaccination, we rested for a while, and then our vital sign was checked again and we were given medicine for fever and allergies, we will take it if we experience the adverse effects of the vaccine. What I felt was that my head hurts but the next day it was gone. Then after 2 weeks, I had a fever for 3 days but that wasn't with the vaccine the reason is because of toothache and my gums were swollen. Namaga ang aking left cheek sabi ng sis ko parang kumain ako ng malaking candy lol.
Yesterday, was the schedule of our 2nd dose at 8:00 am my sister and I went to the vaccination I brought water and a biscuit for our snack. My mom prepared our lunch but I didn't'bring the lunch box it didn't fit in my bag haha. So when I came home yun na din ang kinain ko. While my sister brought the sketch pad, wifi modem, and power bank she put them in the pack bag because she had a class at that time. We were vaccinated faster than before because the doctor arrived early. On the other hand, our line moved fast compared to other lines so we got home around 11:00 am so we had lunch at home.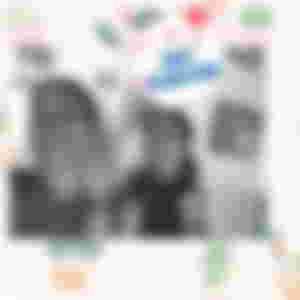 《《《《《《《《《《《《《《《♡》》》》》》》》》》》》》
I'm glad I didn't experience the adverse effects of the vaccine. But for now, we rest ourselves first, and avoid food that is not advisable to eat for a while.
In our family, only mom and father have not been vaccinated. But they said in the next schedule they will be vaccinated.
It's been a week since I'm not active in read cash because I didn't have time I'm so busy with my studies, and I'm also tutoring kids. Last week we started our kopra. I will manage my time I need time management so that I can still write articles. I miss you all people and have a great day!!