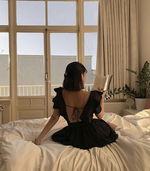 Last October 21, Taylor Swift released her new album called "Midnights" which has 13 amazing songs. Countless people talked about it already, but I don't see much talking about the another album which is the "Midnights (3am Edition)", so I am here to talk about it. Because for the past week or weeks, I've been binge-listening to this album on Spotify.
Anyways, here are my thoughts on the songs of "Midnights (3am Edition)"...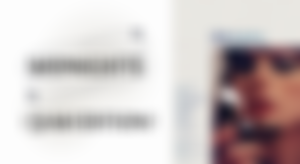 A great song to start the album. It didn't struck me much like the following songs though.
The beat is incredible for me. I love the chorus so much 0:44 - 1:20 timestamp.
And I chose you
The one I was dancing with
In New York, no shoes
Looked up at the sky and it was
The burgundy on my t-shirt
When you splashed your wine into me
And how the blood rushed into my cheeks
So scarlet, it was
The mark thеy saw on my collarbone
The rust that grew bеtween telephones
The lips I used to call home
So scarlet, it was maroon
She just also described maroon several times such as burgundy, wine, blood, scarlet, and rust.
The first line is already a bomb! And of course, even the chorus part.
I have this thing where I get older but just never wiser
I appreciate the music video too. My favorite part is at 2:15 timestamp, at the funeral wherein her future children and in-laws fight. I find it hilarious and funny. Hahaha.
I have this dream my daughter-in-law kills me for the money
She thinks I left them in the will
The family gathers 'round and reads it
And then someone screams out
"She's laughing up at us from hell!"
It's me
Hi! (Hi!)
I'm the problem, it's me (I'm the problem, it's me)
At teatime
Everybody agrees (everybody agrees)
If you are a listener of Lana Del Rey's songs you could say that the style of this song does reflect Lana Del Rey at the chorus part, or at least in my opinion.
And it's fine to fake it 'til you make it
Til you do
Til it's true

And it's like snow at the beach
Weird but it was beautiful
Flying in a dream
Stars by the pocketful
You wanting me
Tonight
Feels impossible
But it's comin' down, no sound, it's all around
Like snow on the beach
I could say that this is my favorite!
This lyrics is a little bit relatable for me...
I didn't choose this town, I dream of getting out
There's just one who could make me stay
All my days
The chorus is like a dagger.
You're on your own, kid
You always have been
Another lines that I like...
I search the party of better bodies
Just to learn that my dreams aren't rare
I love the bridge so much...
From sprinkler splashes to fireplace ashes
I gave my blood, sweat, and tears for this
I hosted parties and starved my body
Like I'd be saved by a perfect kiss
The jokes weren't funny, I took the money
My friends from home don't know what to say
I looked around in a blood-soaked gown
And I saw something they can't take away
'Cause there were pages turned with the bridges burned
Everything you lose is a step you take
So, make the friendship bracelets, take the moment and taste it
You've got no reason to be afraid
Overall, I really like this song and once again, this is my favorite. In first parts, it sounds very hurtful but as the song went on, it's like a hug, especially to adults or soon-to-be adults, I think.
This song feels like Taylor Swift had a love life back then where she fell in love with a non-showbiz next boy door. Love the beat so much! Definitely one of my favorite as well! I also think this is similar to "All Too Well" where the story is so so good yet very hurtful, so it also needs a 10-minute version. LOL.
He was sunshine, I was midnight rain
He wanted it comfortable
I wanted that pain
He wanted a bride
I was making my own name
Chasing that fame
He stayed the same
All of me changed like midnight

It came like a postcard
Picture perfect, shiny family
Holiday, peppermint candy
But for him it's every day
Aww...
And he never thinks of me
Except when I'm on TV
I love the beat of this too. Kinda similar vibes to the beat of Midnight Rain.
First line pa lang... 🔥
Draw the cat eye, sharp enough to kill a man
Love the lyrics so much! Go-to song if you feel like you wanna be a bad bitch. Just kidding. Hahaha.
I don't dress for women
I don't dress for men
Lately I've been dressing for revenge

I don't start it but I can tell you how it ends
Don't get sad, get even
So on the weekends
I don't dress for friends
Lately I've been dressing for revenge
I LOVE THE MUSIC VIDEO SO MUCH! ANOTHER FAVE!
I LOVE THE CHORUS!!!
Best believe I'm still bejeweled when I walk in the room
I can still make the whole place shimmer
And when I meet the band, they ask, "Do you have a man?"
I can still say, "I don't remember"
Familiarity breeds contempt, don't put me in the basement
When I want the penthouse of your heart
Diamonds in my eyes, I polish up real, I polish up real nice (nice)
I think the lyrics meant that even if Taylor Swift is in the music industry for a very long time, she still shines. She can even outshine everyone. She has a new breaking record...
"For the first time in the chart's 64-plus-year history, all 10 spots in the chart's highest tier belong to just one lead artist: Taylor Swift, who occupies the whole region with tracks from her new album, the Oct. 21-released "Midnights"."
source: https://www.billboard.com/music/chart-beat/taylor-swift-midnights-chart-history-hot-100-1235163645/
I read somewhere on Twitter that it's also the first time that women (Taylor Swift feat. Lana Del Rey) took all the top 10 spots. What a history indeed.
Unlike the other songs with upbeats, this one has a slow pace.
FAVE!
'Cause karma is my boyfriend
Karma is a god
Karma is the breeze in my hair on the weekend
Karma's a relaxing thought
Aren't you envious that for you it's not?
Sweet like honey, karma is a cat
Purring in my lap 'cause it loves me
Flexing like a goddamn acrobat
Me and karma vibe like that

Ask me what I learned from all those years
Ask me what I earned from all those tears
Ask me why so many fade, but I'm still here
(I'm still, I'm still here)

'Cause karma is the thunder
Rattling your ground
Karma's on your scent like a bounty hunter
Karma's gonna track you down
Step by step from town to town
Sweet like justice, karma is a queen
Karma takes all my friends to the summit
Karma is the guy on the screen
Coming straight home to me

'Cause karma is my boyfriend (karma is my boyfriend)
Karma is a god
Karma is the breeze in my hair on the weekend (weekend)
Karma's a relaxing thought
Aren't you envious that for you it's not?
Sweet like honey, karma is a cat
Purring in my lap 'cause it loves me
Flexing like a goddamn acrobat
Me and karma vibe like that

Karma is my boyfriend
Karma is a god

Karma's a relaxing thought
This song is for the villains in our life who gets in our way. We don't have to do any revenge cause karma is our best friend. Karma will do its thing on its own to our lives' villain.
This is the opposite of vigilante shit I guess. Because in vigilante shit, the vibe is like very revengeful. But karma is like "nah I don't have to worry about them, karma got my back".
Love this! the melody is like from "evermore" album, which is my first ever favorite western album and my go-to playlist since its release up until the next 6 months.
The lyrics of this song is like a point of view of a manipulator or a mastermind in a relationship. This has become a trend on Tiktok wherein people admits that they were the mastermind of their relationships. Y'all should see some videos about it. Hahaha.
The Great War

Bigger Than The Whole Sky

Paris

High Infidelity

Glitch

Would've, Could've, Should've

Dear Reader
Everything is great even up until the bonus tracks. "Paris" is kind of my ultimate favorite here though because it just makes me feel of manifesting being romantic in my dream city of love someday. "Bigger Than The Whole Sky" can be my another ultimate favorite as well. I love the melody and lyrics so much. I just can't choose of one.
---
Everything is great on this "Midnights (3am Edition)" album by Taylor Swift. She is indeed the epitome of the word "an artist". She's a singer-songwriter, musician, director, a wonderful storyteller, a doctor (if you know you know), and the list goes on. I don't claim myself to be a Swiftie (a Taylor Swift's fan), but rather just a casual listener. But really, her past songs, new songs, and maybe even her future songs... I am in awe whenever I listen to them. They are all just great! Taylor is extremely talented.
I lowkey hope that she'll make music videos (directed by her like she did with Bejeweled and Anti-Hero) for the other songs as well, especially my favorite "You're On Your Own, Kid".
Anyways, if you haven't listen to the album yet, you might wanna give it a try. 💫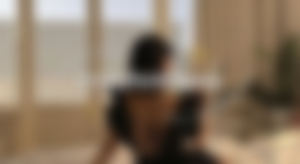 Don't forget to upvote if you like this article. And subscribe for more content!
I write things that spike my interest such as finance, investing, kdrama, kpop, architecture, my learnings, and misadventures.
Maraming salamat sa pagbabasa at hanggang sa susunod na artikulo. Paalam!
---
Previous Monthly Overview Articles:
Let's be friends on my noise.app: CrazyRichFilipina
Join noise.app: noise.app/invite/xylac6hu
Date Published: November 9, 2022
Sponsors of CrazyRichFilipina