Tai Nam Gan
Hello friends and readers how are you? I have had a bit of a nasty cold. I'm getting better day by day. Prior to today I had soup three days in a row. The first two days I had the traditional Chicken Noodle Cambells Chunky soup. Taking in some chicken broth to try to shake this cold some.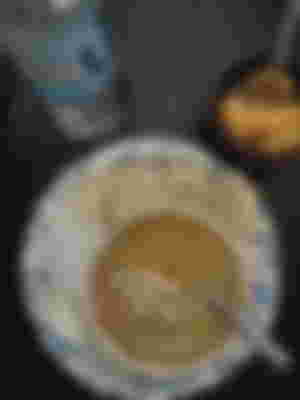 So for the third day I really wanted to try some good authentic soup. So I decided to go Vietnamese Noodle shop near my work.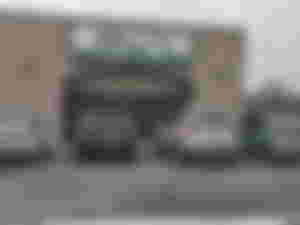 The name of the restaurant I went to was IPho#1 it's basically known for there Vietnamese beef broth noodle soup. I had the Tai Nam Gan soup.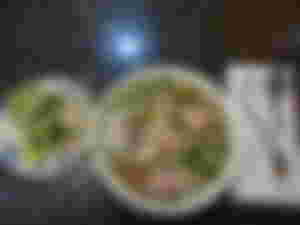 What's in the bowl? House special Beef (Bo) broth, fresh rice noodles, onions, rare eye of round steak and tendon. The plate? Bean sprouts, cilantro, Jalapeno Slices, and Lime. Dump the plate on top as you go along.
I started with a regular spoon and a noodle spoon. I was having a hard time with the spoon because the noodles just kept falling off it so I went with some chop sticks. I had about 45 minutes to eat and get back to work once I received my lunch.
I ordered the small bowl, there is a large one which in my opinion is way too much. I grabbed a good size of noodles every bite. It was hot but so yummy and delicious. The bean sprouts were a nice compliment to everything. The jalapeno slices gave it just the right kick of heat. The meat was tender and very good.
I actually thought I wasn't going to have time to finish. It just seemed the noodles were endless in that bowl. I did finish but I hardly had anytime between finishing and getting back to work. If your looking for a soup that has a lot of substance in it try this one, I'm sure you won't be disappointed. There were many other variations of food on the menu. I will be back another time to try something else.
This is it for me today. Please everyone take care and be safe. Love you all ❤️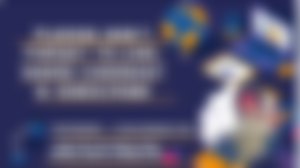 Click to follow:
For Noise App please like my last post so I can follow you back.