Should we totally Respect Elders?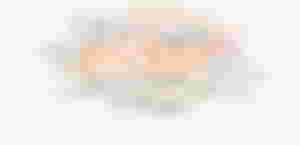 A few days ago, I encountered an article here on read.cash regarding the topic about respecting the elders. I don't want to spoil more about what happen but it's about the stereotypes that juniors should always respect their seniors or elders. Do you believe in this kind of mindset? Have you realized that respecting elders is a universal rules? No matter where place you go, it's a rule that always applied and cannot be break, if you break this rule then you gonna face mild punishments. Later on I will indicate some examples but now I'm gonna elaborate the meaning of respect and elders. Respect is something that we can give to those people that deserve it, we can give it to people that made lots of things, help lots of people, made you realize something and lastly we can give respect to older than us because people believe that elders have more experienced in life and knew what is right and wrong. While, elders define as those older people than our age, they might be seniors that already experienced lots of difficulties in life, they already see the reality of this world. For me, it's universal rule that we need to show respect to elders but we can also show some respect to other people that govern us no matter what their ages are, for an instance, those authority that maintaining peace and order, some of officers are younger than us but we greatly show some respect to them because we know how hard their job is.
In government, we totally respect those government officials with clear intent to lead people to it's happiness, they are the one who's providing for those who needy citizens. They act as a role model to its citizen and if the leader doesn't stand for his or her position and do lots of illegal activities then the trust and respect of its citizen slowly faded and turns into hate and anger. Now we know that respect for Elders is a universal law and cannot be changed however should we always apply this law in every aspect of life and situation?. Sad to say that some elders are abusing this kind of rule to the point that their pride and ego eat their system, have you read nor watched a video about an old woman that going to ride the jeep then she doesn't want anyone to sit beside her and wanna have discount on the jeep, she keeps insisting that she's a senior that's why it's her right to have those kind of perks. It's a little bit absurd since she's on public utility vehicle and her actions is not appropriate, she's not worth it to be respected since it's an act of selfishness. The video went viral and there's so much bashing to that old woman, there's also a debate regarding the word respect, some people agree that old woman must be considered on what she do since she's a senior and some negate it since no matter what age and she is, her actions is wrong in any angle. It's not appropriate to use that kind of mindset just to get what ever she want. It's really sad to see that those people that will lead and show us what is right are the one who's acting like child, using the situation to ease their life, feel pity for them.
They are type of elders that so selfish and still not that matured enough to realize what they are doing. I'll give another example but it's more accurate and precise, let's focus inside our home which involved our parents and relatives. May I asked yu a question? Can you still show a respect to your relatives that always comparing nor mocking you? I know lots of you have different kind of opinion of perspective, if you'll ask me what's my side them I'm gonna tell you. It's also a universal rule to respect our parents and relatives since they are also elders, they are the one who give birth to us and we are glad that we born in this world. There are some circumstances that parents are the one who's not respecting their children. Thinking only themselves and feels ignorant. They are thinking they should always be respected, sad to say that there are children which mocked by their own parents. Are they worth to be respected? I know the saying that in the end they are still our parents and no matter how they mock and makes us cry everyday, they are still the people we can rely on. However, there is also saying that if you want to be respected then you should also respect the people around you, that's the reason why families have conflicts due to fights. The worst is our relatives, I know all of you would agree that we have toxic relatives, they can easily mock us and downgrade us in front of many people, they are expecting a respect and we don't fight back cause they are elders however we humans have limitations. One day we gonna burst into anger and start wetting with those relatives that is so toxic and feeling like they are the one who's feeding us. In the end of this article, I just want to say that there's nothing wrong in cutting ties the relationship we had in people surrounds us specially family and relatives, if they are totally stepped out of the line and already stepped on you, it's better to leave than to stay that will just make you depress everyday.