A Journey to the Valley of Noise.cash
Can you still remember the exact date where you discovered the platform noise.cash? Because the memory of finding this platform was clear to me but I don't remember the exact date when was the released of this website. I think it was 5 or 6 months after read.cash was introduced in this world and many users around the globe use the opportunity to publish an article as the same time earn BCH on it. That's the time that noise.cash was born and I discover it when there's a message popped up at the top of my read.cash that says, if you need to earn income but posting short messages and information, click this message. I don't know if it's the exact message but I just assumed it is.
My curiosity hits me and immediately click the message and it directed me to a new website named noise.cash. At first I was confused on how this platform works but as I explore it, I knew that it's the same feature as read.cash. The developers of read and noise are the same that's why both platform had the same features. In signing in, they are a little bit strict since there's a rules need to follow like creating a username then a password and then confirm a password and lastly a email account that is not optional unlike in read.cash that you can easily create an account without an email address. When I successfully entered the code that was sent on my email address I immediately explored noise.cash.
It's a simple website with no community, search or explore features that we can found on noise.cash right now. There's only a lots of short post that you can see and it's endless as you scroll down. I immediately made my short post and after a couple of minutes I immediately received a message which says you received a tip from. I got excited on noise.cash since in just making short post you can earn money in BCH already. There's also a tipping system that just like now we can use in noise.cash, it's the first tipping system in which there's a random tip that will given to you and you gonna distribute it depends on that percentage that you want to give and receive.
For an instance your a greedy man who wants to own all the tips that's why you choose 20 percent to the person who post the content and 80 percent in you, it may sounds advantageous but not recommendable, even at the first month of noise.cash, you will rarely visit by tips if your doing the 20 to 80 tactics, that's why it's better to receive low and give high to the one who created the content like giving 20 percent to yourself and 80 percent to the one who posted the message.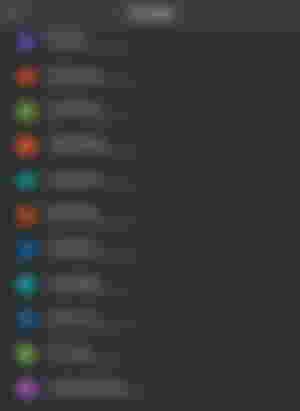 This is the proof that I'm a spammer in noise.cash before. I'm a veteran in noise.cash before, you'll be surprised that I'm a spammer before by making 9 accounts in different browsers and monitor all the incoming tips. The first thing I'll do is to post a content on my wall, I'll go to Google and search some facts then post it on my wall and says random facts that contain a 2 to 3 sentence then leave it there, the next thing I'll do is to visit the browser where my account had free tips then search for the post I made from my previous account then voila I'm gonna give tip to that post I made via 20 to 80 percentage and I accumulate all the free tips.
Sometimes I got 40 cents on free tips then I'm gonna give it all to the post I made on my previous account. Then I'm gonna post to that account and visit another account to distribute all the free tips I got all by myself. That's how I'm creative before in spamming. I manage to earn 5 to 6 dollars a day with that technique I'm using but it's not applicable in the current system right now and I don't recommended for you to use it since it might lead you to spam or ban of your account. Like what they say not all the time we can stick to the bad things we do, the time has come that the system got strict and spammers are now banned and not given tips, that's the time that my 8 accounts are not earning free tips anymore that's why I abandoned them all, I deleted all the browsers I install then focus on my main account.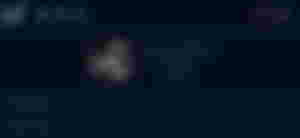 The new tipping system gives few amount that's why I decide to quit noise.cash and focus on read.cash, I'm also a spammer of read.cash that time and you can read it on my previous article I made. I returned on noise.cash with a new name and new added email address which is codename_chikakiku the same name that I'm using at my read.cash account. I've learned from the past mistakes, I'm already in that situation that's why it's not new to me to encounter different spammers and it's easy for me to distinguish those users that using multiple account cause sometimes they are posting the same content. It's a lesson for us to learn that we should not get greedy just to get more, we need to learn how to be contented on what we have cause sometimes greediness may lead us to danger and loss the hardships we build for months or years.
Sponsors of Codename_Chikakiku