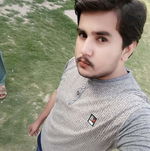 Almost every religion has the concept of doomsday. We all believe that there is doomsday but no one knows when it will come. Maybe tomorrow, day after tomorrow, next week, next month, next year or next century. God knows. I personally believe that the day you die will be your doomsday. On the other hand science says that there will be a doomsday. According to science in about 5.5 billion years the sun will run out of hydrogen and start expanding. Its size will increase in such a way that it will eat earth too. That will be the earth's doomsday. But might not humans' as they will be ended far before this.
Some atomic scientist created a doomsday clock to tell the remaining time for apocalypse.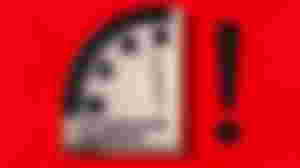 12 am or midnight means the end of human civilization. And now in 2021 it is only 100 seconds to midnight. Scientist update the clock almost every year now. This is not only moving clockwise but sometimes they reverse the clock too.
For example, in 1947, when doomsday clock was created there were only 7 minutes remaining to midnight. And in 1963, they reverse the time and there were 12 minutes remaining to midnight. In 1992 they reverse the time more and There were 17 minutes remaining to midnight. In 2018 they again changed the time and it was 2 minutes to midnight. And now in 2021, its only 100 seconds to midnight.
The question is how the doomsday clock works ? How they estimate time ? Why they xv continuously changing time in doomsday clock? Why they reversed the time on multiple occasions?
Actually they measure any atomic or asteroid attack and judge how much TNT will require for that attack. Atomic bombs like "Fat Man" and "Little Boy" which were dropped on Hiroshima and Nagasaki were the strongest atomic bombs of that time.
Fatman was a Plutonium bomb whose intensity of attack was almost 21000 Tons. Little Boy was a Uranium bomb whose attack intensity was almost 15000 Tons.
You will be surprised to hear that the Fatman didn't meet the expected explosion. Fatman was carrying 5.6 kilograms of plutonium but at the time of explosion it used only 1 kg of its plutonium and other 4.6 kg plutonium was remained unused. But still Fatman became the reason of the death of lacs of people while using just 1 kg of plutonium.
It was 1947, when science and technology was not so developed enough. From that day on most of the counties have made atomic bombs more advanced and more dangerous than the little boy and fat man. According to a survey, the No. Of atomic bombs available now are enough to destroy our entire earth 11 times.
20 October 1961 Soviet Union made a Hydrogen Bomb whose intensity was not 15000 Tons nor 21000 Tons but 50 Million Tons. People remember it by multiple name, mostly by Tsar Bomba.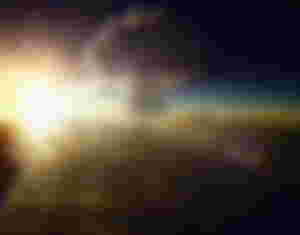 His intensity was so huge that his mushroom smoke crossed our atmosphere and entered mesosphere. The tip of the mushroom smoke was at the height of 64 Kilometers. To understand the height, just imagine putting the highest mountain of the world Mount Everest 7 times. This attack could be heard from 300 kilometers away. The shockwaves initiated from it destroyed the glass of buildings in the radius of 1000 kilometers.
An illustrator compared the mushroom smoke of different atomic bombs.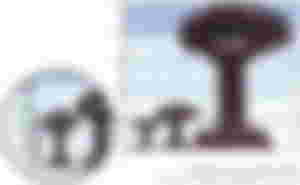 Makers of Tsar Bomba said that they were going to make more powerful bomb than this. They were going to make Tsar Bomba a 100_Mega Ton bomb but they ended up making it a 50 Million Tons.
Today almost every other country have atomic bombs. And it will need only 1 atomic bomb to destroy the whole world. How? Because if one country will fire an atomic bomb to another country, the second one will also reply with the atomic bomb more advanced. Then there comes the allies of the both countries which will fire their bombs too. It will become a world war and no one will survive on earth.
Pakistan and India are in the list of countries having atomic power. And they fought multiple wars on multiple issues. Still they are aggressive. On the other hand, America and Russia or America vs China etc. It will take only 1 war between these countries to destroy each and every thing on earth. If somehow someone would survive then he will not be able to survive from atomic radiations.
Only one percent of the atomic bombs is enough to kill the 1 billion of the population of the world.
Doomsday Clock shows the threat to the world. But how they estimate the threat level ? Only God knows.
The race to develop more advanced and more dangerous atomic bomb should stop now.
---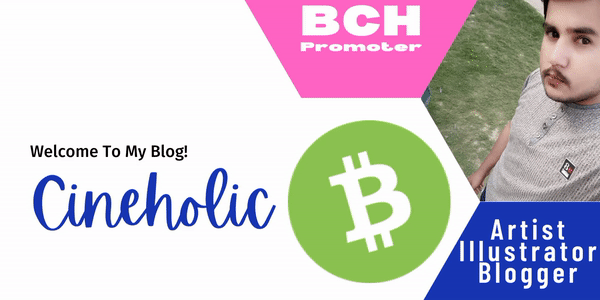 Thanks for reading 💗