Hey beautiful people!
What's up everyone?I hope you are all doing great today .Today is saturday and its my laundry day .I plan not to do my laundry today coz it was raining here in the morning but still I do my laundry now hoping that mister sun will come out.
I did my laundry every wednesday and saturday and for todays blog I'm gonna share on how I did my laundry hahah.
First ,I separate all the white clothes from the colored clothes ,then I prepared water ,since we don't have our own faucet ,I'm going to use a water hose from the faucet which a few steps away from our house.
Second,I started to wash the white clothes with clean water and prepared the basin with a powder laundry soap.I first put my husband's uniform into the basin with a soap ,while binabad ko muna ang uniform ni hubby ,I will start wash the colored clothes but inuuna ko yung mga panglakad na damit bago yung mga pambahay and blanket coz I wash our two blankets now.
Third ,after I wash all the clothes and put it in a separate basin ,I will start to wash through handwash all the white clothes ,since I am using a bleach coz mostly of my kids white clothes have stains from food,or from milk thats why I separate it the colored clothes .After I washed all the white clothes ,I next wash our two blankets then I put the water with soap in a separate pail for our bathroom coz I'm going to clean it after I wash our laundry.
Fourth,I wash three times with a clean water all the white clothes and put some fabric conditioner on it since I feel that it would rain today ,for sure my laundry will not get dry today ,so I used fabcon.Inuuna kong sinampay lahat ng mga puti kasi I was thinking na magising na mamaya yung baby ko atleast may nasampay na ako and incase ayaw paiwan si baby ,yung mga colored clothes nalang ang tatapusin ko kinabukasan.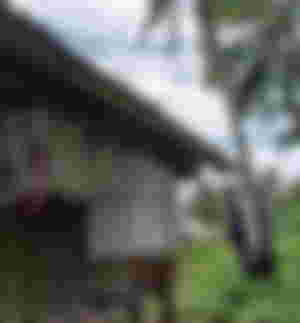 Hindi nga ako nagkamali dahil gising na yung maliit kong principe and we will have to take our lunch na since its already 11:30 in the morning .
Fifth ,at 2:40 in the afternoon, I started to wash with soap all the colored clothes,by the way I am using cloth brush and brushing board kasi masakit sa kamay kung puro kusot at madaling matangal ang dumi using the brush .As i've said ,inuuna ko yung mga panglakad namin tsaka na yung pambahay.Around 3:30pm ,may dumating na delivery ,eksato at guto na si akitch hihi ,nag papadeliver pala yung sister in law ko ng Donut at Spaghetti.Aheemmm mamaya ko nalang isampay tong mga colored na damit namin ,nagugutom na ako ,sana ganito palagi ang meryenda namin no.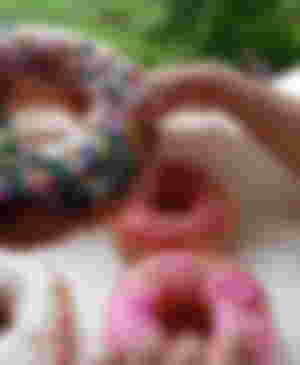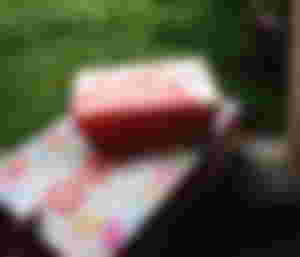 Lastly,around 4 pm na kaming matapos magsnacks and I will have to sampay na my laundry para hindi mangamoy kulob haha! Ang pagsasampay ang pinaka hate ko sa paglalaba ,second yung pagtupi ng tuyong damit ,ewan ko ba nakakapagod magsampay lalo na halos lahat ng labahan ko maliliit .Pag andun ako sa amin sa parents ko si nanay yung pinapasampay and dito sa amin dahil no choice ako ,kaya ako yung gumawa hahah!,na experience nyo na ba na habang nagsasampay ay biglang naputol yung sampayan?hahha ako ilang beses na kaya ayaw kong magsampay ,ako nalang ang maglaba wag lang sana magsampay.
And that's all for my blog today ,I will end it here coz I'm going to prepare our dinner now.
Being a plain housewife and a full time mom is not easy but still nakakaya naman and lahat ng pagod mo sa whole day mong ginagawa ay madaling mawawala especially when the people around you appreciate your works like my kids and my husband ,they appreciate my effort ,alam mo yung feeling na nag thank you sila when they saw their clean clothes ,they will said masarap ang niluto ko ,yan talaga ang makakatanggal ng lahat ng pagod ko.
Thank you beautiful people for reading this nonsense article of mine ,walang maisip eh ,and nanghihinayang ako kung maka absent ako dito hihihi,I will read you articles later ,I will have to prepare our dinner now.
Flexing my super kind sponsors ,if you have time you can visit their articles too ,they are a good people and a good writer as well.
Stay Safe ,Healthy and Happy
God Bless